Thomas Morris at Blackwell's
Sarah-Clare Conlon, Literature Editor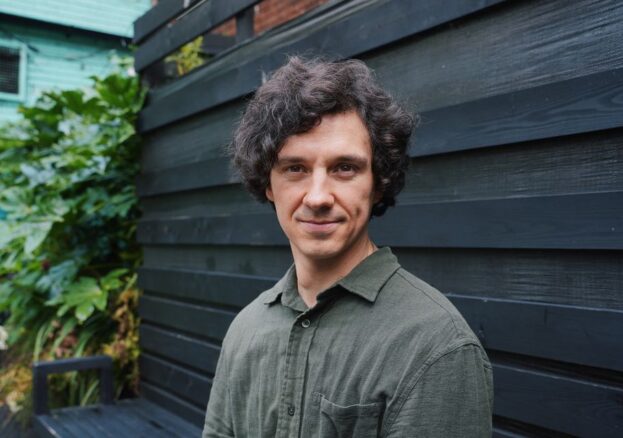 Thomas Morris was recently heralded as one of the latest Granta's Best of Young British Novelists cohort and his short-story collection Open Up has just been published by Faber. He'll be in conversation about the five innovative stories of (dis)connection – described as "dazzling, achingly tender" – at Blackwell's Bookshop with Dr Valerie O'Riordan, lecturer in Creative Writing and English at the University of Bolton.
Sally Rooney has called Thomas Morris "a master of the contemporary short story" and his latest collection – five stories exploring the inner lives of boys and men – came out on 17 August. The blurb reads: "From a child attending his first football match, buoyed by secret magic, and a wincingly humane portrait of adolescence, to the perplexity of grief and loss through the eyes of a seahorse, Thomas Morris seeks to find grace, hope and benevolence in the churning tumult of self-discovery. Philosophically acute. Wincingly humane. Strikingly original. This outstanding suite of stories is bursting with a bracing emotional depth. Open Up cracks the heart as it expands the short story form."
Open Up is Thomas Morris's second collection. Jon McGregor says: "The stories in Open Up are funny, sad, complex, unexpected, and worthy of multiple readings. They're also bloody brilliant."
Thomas Morris's debut story collection We Don't Know What We're Doing won The Wales Book of the Year Award, The Rhys Davies Trust Fiction Award and a Somerset Maugham Prize. His stories have been broadcast on BBC Radio 4 and published and anthologised in Zoetrope, Best European Fiction, and The Penguin Book of the Contemporary British Short Story. Born and raised in Caerphilly, South Wales, he now lives in Dublin, where he is Editor-at-Large at The Stinging Fly.
Valerie O'Riordan is an Irish writer, based in the UK. She received her MA and PhD in Creative Writing from the University of Manchester's Centre for New Writing, and her short fiction has won the O. Henry Prize and the Bristol Short Story Prize. Her fiction has appeared in numerous national and international publications, including Tin House, LitMag, The Lonely Crowd and The Manchester Review, and she co-edits the literary book review site Bookmunch and is senior editor at The Forge Literary Magazine.
Every 10 years, the most significant British novelists under the age of 40 are named by Granta; 2023 saw it announce the fifth generation: Graeme Armstrong, Jennifer Atkins, Sara Baume, Sarah Bernstein, Natasha Brown, Eleanor Catton, Eliza Clark, Tom Crewe, Lauren Aimee Curtis, Camilla Grudova, Isabella Hammad, Sophie Mackintosh, Anna Metcalfe, Thomas Morris, Derek Owusu, K Patrick, Yara Rodrigues Fowler, Saba Sams, Olivia Sudjic and Eley Williams.