Clare Fisher, David Frankel & David Gaffney: Salt showcase at Blackwell's
Sarah-Clare Conlon, Literature Editor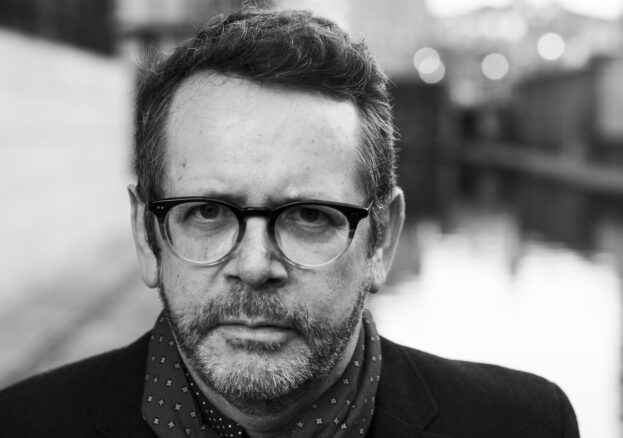 Leading independent press Salt Publishing is a champion of the often underrated short story, and this showcase event gives you the rare chance to hear from three of the current purveyors of the form: Clare Fisher, David Frankel and David Gaffney.
The latest authors to have books out with Salt Publishing's new Modern Stories imprint will be reading from their work and signing copies available to purchase on the night. Clare Fisher, David Frankel and David Gaffney will also be discussing the place of the short story in modern culture with host Nicholas Royle, editor of the Best British Short Stories series published by Salt and director of Nightjar Press, which puts out single-story chapbooks.
Described as "dazzling, playful, and experimental", Clare Fisher's The Moon Is Trending came out in June. It explores feelings of failure around gender, sexuality and work that arise in a success-obsessed capitalist culture, and veers between the real, the surreal and the absurd. The London Magazine said: "Short though its components are, it doesn't do to read The Moon Is Trending through all the way through. You'd think it'd be easy to read twenty-seven very short stories in one go, but it didn't play out like that. I read one, sometimes two—no more than three—in a row at a time. It works to be dipped into and out of. To be picked up and put it down. To be gone back and forth to. To be recommended."
Clare Fisher lives in Leeds and as well as writing short stories, she is a novelist, creative writing teacher and editorial consultant. Her debut novel, All The Good Things (Viking, Penguin, 2017), won a Betty Trask Award and was published in eight territories worldwide and her collection of short stories How The Light Gets In was published by Influx in 2018, and longlisted for the Edgehill Short Story Award and the Dylan Thomas Prize.
David Frankel is back on home turf for this event, having been born in Salford and raised on the westerly fringes of Manchester. His short stories have been shortlisted in several competitions, including The Bristol Prize and The Bridport Prize, and his work has been published in numerous anthologies and magazines. He has a chapbook with Nightjar Press, and he also writes nonfiction exploring memory and landscape.
In David Frankel's "unforgettable collection" on the Salt Modern Stories imprint Forgetting How We Survive, people are haunted by ghosts of the past, tormented by doppelgangers and pining for the futures that have been lost to them. According to the blurb for the book, which came out in July: "The stories in this collection come from another England where earthy realism hides another world where anything is possible." Man Booker Prize-longlisted author Alison MacLeod says: "Frankel is a fearless explorer of the perilous edges of life, where loss, shame and desire haunt and beguile. As readers, we trespass in derelict landscapes, abandoned homes and secret lives. We navigate by glimpse and echo, travelling switchbacks of time and teetering at brinks as big as sinkholes. Here, possibilities glimmer, mystery is sometimes breached, and, just occasionally, beauty flashes like a survival flare."
Familiar to the Manchester crowd will be David Gaffney, whose latest collection is Concrete Fields, "a set of haunting and funny stories that explore the theme of town versus country. His dark humour and surreal spin demonstrates a deep understanding of how places, urban or rural, can shape, influence and sometimes distort our lives". Carol Morley in The Guardian calls his new work "thought-provoking and moving", while Bookmunch says: "This new collection contains some of David Gaffney's best work and shows him experimenting in different ways […] play within and between genres, the disorientation of the reader."
Concrete Fields is David Gaffney's fifth collection with Salt Publishing, following Sawn-Off Tales (2006), Aromabingo (2007), The Half-Life of Songs (2010) and More Sawn-Off Tales (2013). As well as short stories and flash fiction, David Gaffney is the author of the novels Never Never, All The Places I've Ever Lived and Out Of The Dark, which came out last year with Manchester's Confingo Publishing. His graphic novels with Dan Berry include The Three Rooms In Valerie's Head (2018) and Rivers (2021), and a third is in the pipeline.
Doors: 18.30, event starts: 18.45. Tickets are £3 or free when pre-ordering a copy of one of the books from Blackwell's.
For more Blackwell's events, click here.