Charlotte Wetton, Rebecca Hurst & Kirstie Millar: Emma Press showcase at Blackwell's
Sarah-Clare Conlon, Literature Editor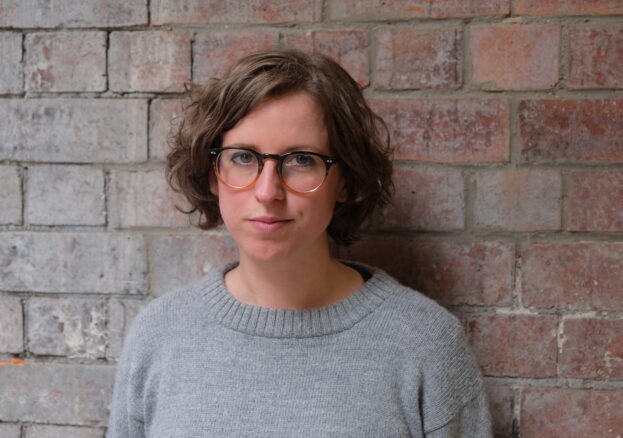 University Green-based Blackwell's Bookshop is hosting an evening of poetry with their friends at The Emma Press, an independent publishing house in Birmingham's Jewellery Quarter. The showcase of three writers celebrates the release of new collections from Charlotte Wetton (Accessioning), Rebecca Hurst (The Fox's Wedding) and Kirstie Millar (The Strange Egg). Charlotte, Rebecca and Kirstie will be reading from and discussing their work, as well as signing copies.
Charlotte says: "I've followed the Emma Press since its inception. They are outward-looking, energetic, and constantly innovating. I'm really happy that my pamphlet has found its home with them."
Charlotte Wetton is a poet based in West Yorkshire. Her first pamphlet, I Refuse to Turn into a Hat-Stand, came out in March 2017, and won the Michael Marks Pamphlet Award. This followed a spoken word album, Body Politic. Her second pamphlet, Accessioning, came out with The Emma Press in June – described as "surreal", the book examines what it is we consider worthy of remembering and her poems balance the differences between the memories forgotten and encountered again in a box or curiosity shop, and institutional memories that are preserved among museum artefacts. She has performed at Aldeburgh and Ledbury festivals and came second in the StAnza Slam. Her work has appeared on BBC Radio 3 and at the Manchester Festival of Libraries. She received a New Writing North award in 2019 and is an AHRC-funded PhD candidate at the University of Manchester's Centre for New Writing.
Writer, opera-maker and illustrator Rebecca Hurst also has a PhD in Creative Writing from the University of Manchester, as well as an MA in Creative Writing for Personal Development from the University of Sussex. As an undergraduate she attended Smith College, in Massachusetts. She was born in East Sussex and now lives in Greater Manchester. Rebecca's poetry has appeared in various international magazines, including The Rialto, PN Review, Agenda, Aesthetica, The Clearing, and Magma Poetry. In 2021 a selection of her poems were published in the Carcanet anthology New Poetries VIII and she was artist in residence at John Ryland's Library from autumn 2019 to spring 2020. She is co-founder of the Voicings Collective, an Arts Council England-funded ensemble creating exploratory choral theatre, and teaches creative writing in museums, schools and the community. Her book The Fox's Wedding came out with The Emma Press last year.
Kirstie Millar is a writer based in Manchester. In 2017 she founded Ache, an intersectional feminist press publishing writing and art on illness, health, bodies and pain. She completed her MA in Creative Writing at UEA and was a recipient of the Ink, Sweat and Tears Scholarship. Her writing has been published by Prototype, 3 of Cups Press and has been commended by Penguin's WriteNow programme in 2020 and the UEA New Forms Awards in 2021.