The Smeds and The Smoos at The Lowry
Kristy Stott, Theatre Editor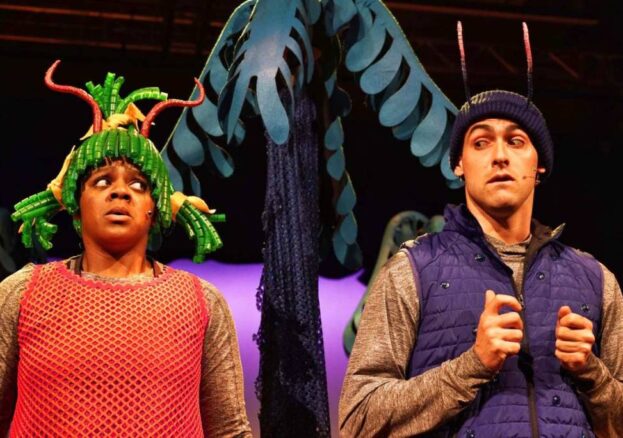 Tall Stories are experts in adapting Julia Donaldson and Axel Scheffler's well-loved children's stories for the stage. Using their trademark physical theatre style, catchy signature tunes and puppetry – they succeed in appealing to the adults in the audience just as much as they do the children.
Now, following on from the huge success of previous shows (Room on the Broom, The Gruffalo and The Snail and the Whale) the Olivier Award-nominated company return to The Lowry this October with their colourful adaptation of The Smeds and The Smoos.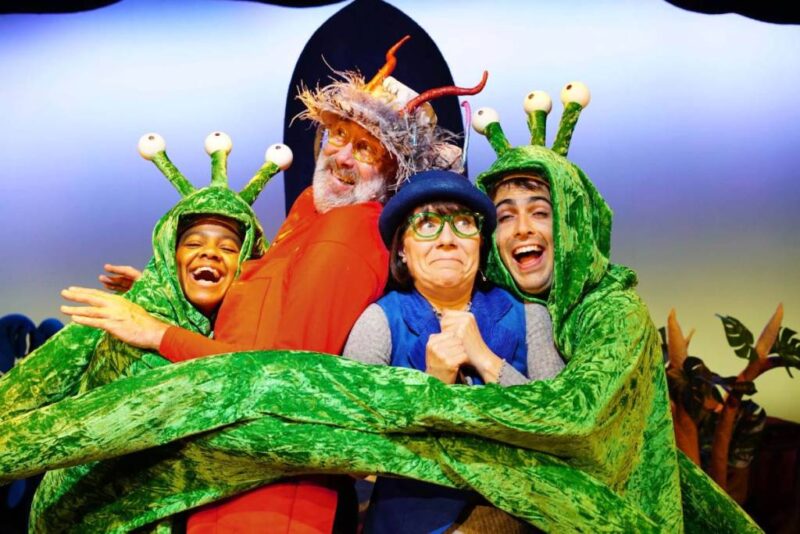 Families will be transported out of this world to a planet far, far away for this lively, sparkling production. A tale of friendship, family, love and togetherness, The Smeds and The Smoos tells the story of two rival groups of aliens – the Smeds (who are red) and the Smoos (who are blue) – who are forbidden to mix with each other. However, one fateful, life-changing day, a young Smed and a Smoo fall in love and devise a cunning plan to zoom off together. Stealing a rocket, they fly through stars, galaxies and the Milky Way, far from their disapproving friends and families, who in turn, search the entire universe to find them. Enchanting and entertaining, this is an interplanetary tale of star-crossed young aliens. However, will their families succeed in convincing them to return home?
Recommended for ages 3 and up, The Smeds and The Smoos promises to be a stellar adventure for the whole family. With a wonderfully catchy musical score and plenty of laugh-out-loud moments, there's lots of fun to be had. With dream-like puppetry and bright costumes and design, the cherished children's story is brought to life on stage.
Described as "enchanting and incredibly engaging…a beautiful adaptation" by 'Edinburgh Festivals for Kids', we love that Tall Stories are brilliant at engaging young theatre-goers in the action on stage. Packed with interaction, imagination and enthusiasm, the audience are encouraged to get involved from the get-go. Colourful and highly visual, the story also conveys a wonderful message about tolerance, understanding differences and building positive relationships, perfectly pitched for younger children.
Since Tall Stories was founded in 1997 by Olivia Jacobs and Toby Mitchell, the company have continued to delight families with their interpretations of Julia Donaldson and Axel Scheffler's classic stories. Consistent purveyors of high-quality children's theatre, The Smeds and The Smoos looks set to keep young audiences starry-eyed for its perfect 60-minute running time. This is top-notch family theatre.
Additionally, while you're at The Lowry – be sure to visit the gallery space for a special exhibition: Julia & Axel: Thirty Years of Favourite Stories. Interactive and imaginative, the whole family can experience the free exhibition celebrating the beloved work of Julia Donaldson and Axel Scheffler (runs until 1 January 2024).