The Mighty Kids Beatbox Comedy Show at The Lowry
Shekina Rose, Families Editor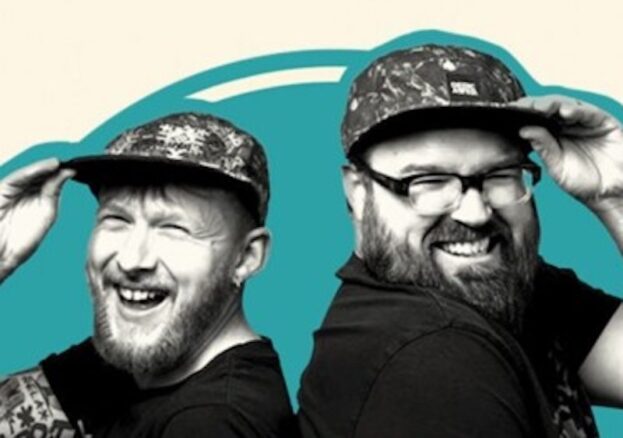 Calling all kids from Manchester and beyond who love laughter, music, and pure, loopy-doopy, magnificent madness… it's time to polish up your voice box and head to the Mighty Kids Beatbox Comedy Show at The Lowry on 24 September 2022, in a show-stopping, toe-tapping, and quite frankly hilarious fusion of beatboxing and comedy, that's journeyed all the way to Manchester from the Southbank Centre in London and the Edinburgh Festival.
In this production, award-winning comedian Jarred Christmas (winner of Chortle's 'Best Compere' Awards and star of CBBC's 'The Joke Machine' and 'The Dog Ate My Homework') and world champion beatboxer Jack 'Hobbit' Hobbs (Member of World Champion Beatbox Crew, 'The Beatbox Collective, Voice of Juke on Cartoon Network's 'The Amazing World of Gumball' and Current 2 x UK Loopstation Champion), present a captivating, hilarious show, jam-packed with humour to suit all ages. You will love every minute of this fun-filled show, featuring immersive jokes, pure silly-ness, brilliant, remarkable beatboxing by Hobbit, alongside wonderful sounds and beats made by you, the amazing audience.
This show is for both children and grownups, and provides a great opportunity to spend some quality time together. Enjoy a night of laughing and sharing beats, and expect to return home with a bounce, alongside a multitude of memories.
Don't miss out, book your tickets for the Mighty Kids Beatbox Comedy Show at The Lowry through the link below.
"Brilliant! An elating combination of seriously awesome music and laughter. Great humour appealing to every age. Everybody left with a spring in their step" Primary Times