Beat The Frog at The Frog and Bucket
Sadie Pearson
Beat the Frog is a legendary amateur comedy night, taking place each and every Monday at the The Frog & Bucket.
This is a night with rules and prestige — and the power is in your hands, as the audience decides who stays and who goes…
An established compere introduces up to 10 acts who are competing to last 5 minutes on stage without being carded off by the 3 chosen card holders in the audience. If they last the full 5 minutes – they have "BEAT THE FROG".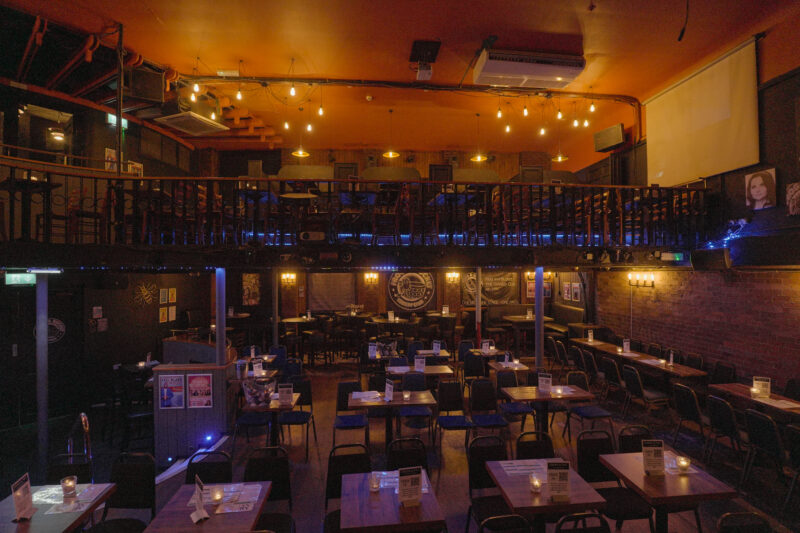 The winner then goes forward in the competition in October heats, before an annual final known as the 'World Series', where the year's winner is crowned.
The concept may sound simple, but this is no easy feat. Household names such as Peter Kay, John Bishop, Jack Whitehall and Johnny Vegas have all competed. A fun fact, John Bishop performed his first ever routine here, attending as an audience member who decided to give it a crack.
Check it out for yourself and have an evening of cackling at competitive wits. You never know, you — like John Bishop — may even end up on stage yourself…
Looking for more laughs in Manchester? Explore our comedy guide.