CANCELLED – Sheena Kalayil and Jennifer Nansubuga Makumbi at The Lowry
Creative Tourist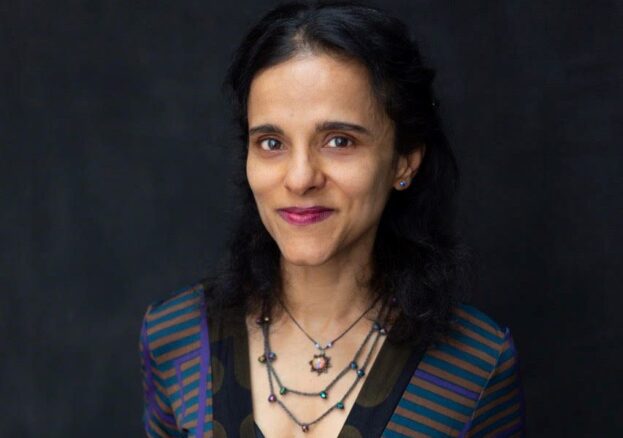 Due to the ongoing situation with  COVID-19, this event has been cancelled.  Words Weekend Artistic Director Beth Gallimore's statement reads:
'It is with huge sadness that we have taken the decision to cancel Words Weekend at The Lowry following the escalation of COVID-19 in Europe. Although this is an incredibly difficult decision, the health of authors and audiences must be the priority.
The cancellation of London Book Fair was an early indicator of the impact COVID-19 would have on our industry, and given the fast-changing nature of the situation, we feel we must act quickly and decisively.
All ticket holders will be contacted directly by the venue.
We will be pressing ahead with our plans for Bury St Edmunds in May, our spring 2021 festival at Sage Gateshead, and hope to plan another festival at The Lowry in the future.'
North West-based Sheena Kalayil and Jennifer Nansubuga Makumbi join Words Weekend in conversation about their latest novels and achieving success as first generation immigrants in the UK.
Sheena Kalayil was born in Zambia in 1970 where her parents were teachers seconded from Kerala, India. She arrived in the UK aged 18 and, after graduating, worked all over the world. She has a doctorate in Linguistics, teaches at the University of Manchester and lives near Manchester with her husband and two daughters. She is the author of The Bureau of Second Chances (Polygon, 2017), which won the Writers' Guild Best First Novel Award, and The Inheritance (Polygon, 2018).
Jennifer Nansubuga Makumbi, a Ugandan novelist and short story writer, has a PhD in Creative Writing from Lancaster University. Her first novel, KINTU (Oneworld, 2018), won the Kwani? Manuscript Project in 2013 and was longlisted for the Etisalat Prize in 2014. Her short story, Let's Tell this Story Properly, won the 2014 Commonwealth Short Story Prize. In 2018, Jennifer was awarded the prestigious Windham-Campbell Prize for Fiction to support her writing. Jennifer lives in Manchester with her husband and son, and lectures in Creative Writing at Manchester Metropolitan University.