Roll Up, Roll Up at Just So Festival
Gemma Gibb, Associate Editor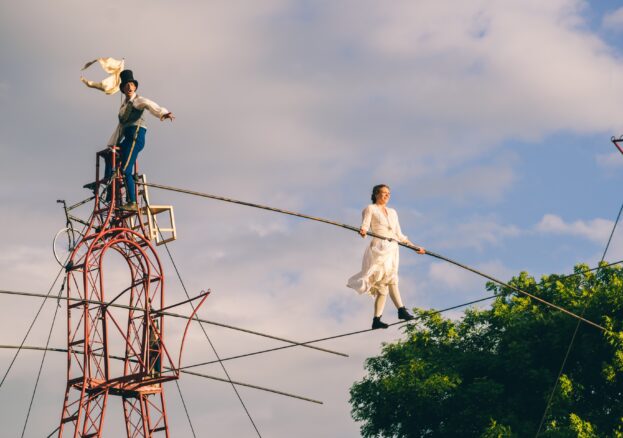 The lakeside area at Just So Festival must surely be one of the most idyllic festival locations ever. Rolling grass gives way to an stunning, tranquil lake (the mile-long Rode Pool), complete with a beach. You can even hop in rowing boats and journey round the lake's very own island for some Swallows and Amazons style adventures.
This year, this area is Roll Up, Roll Up. A circus and seaside themed Shangri-la, it celebrates 250 years since the first circus in the world was formed by local lad Philip Astley (from Newcastle-Under-Lyme, just eight miles from the Just So Festival site).
Just So never does things by halves and you won't want to miss the chance to see spectacular high wire show Equilibrius against this lakeside backdrop. Performed by the awe-inspiring Bullzini Family between two elegant towers, eight metres in the air, expect a captivating story and a lot of wows. We don't think we can love the story of the talented Bullzinis more. After meeting funambulist Chris, costume designer Phoebe learned to walk on a wire and ran away with the circus. They were the first couple in England to get married on a tightrope recently and as well as seeing their stunning show, you can meet them and take part in tightrope workshops (on a line that's lower than eight metres, don't worry).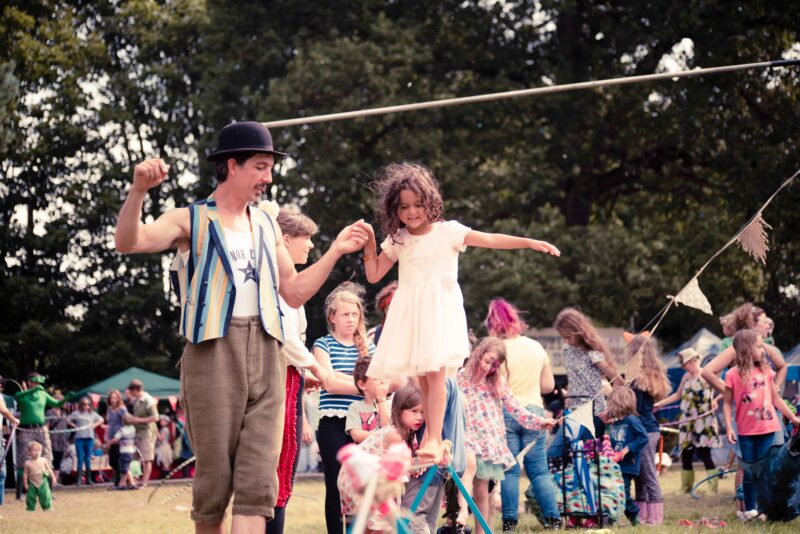 Other curious characters and performances to look out for include The Band At The End of the World,  a brand new show from Ramshackilicious which features raucous live brass music and its very own miniature apocalyptic microclimate. There will also be Rimski and Hankerchief on cycling piano and bicycle bass.
We can't wait to take part in some brilliantly bizzare experiences here too including the chance to shimmy our way down the inaugural Just So Custard Catwalk where the challenge is to walk fast enough to reach the end before sinking. Who knew that custard could be so scientifically boggling? There's also some wicked fun to be hand with the talented Mufti Games who will be running L_ve Hangman. Billed as a "life-sized, 3D version of the timeless pen and paper favourite, reimagined as a macabre light-entertainment gameshow from the 70s" you need to guess the words quick!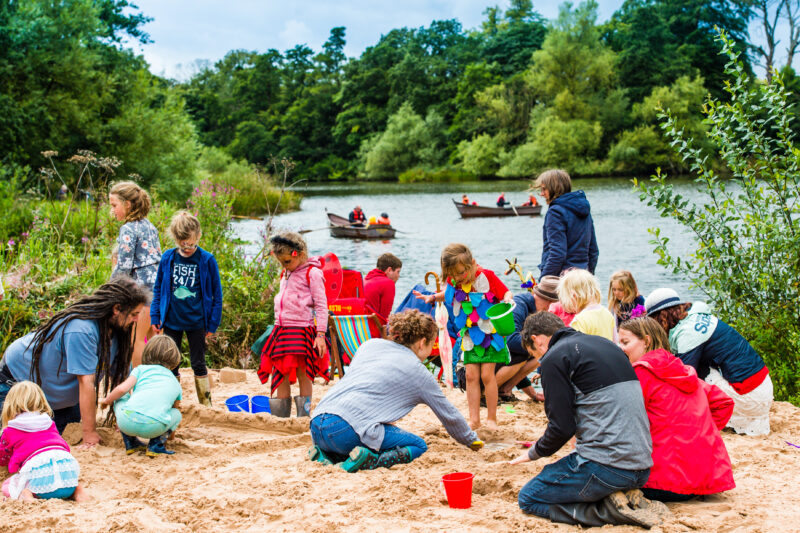 If all of this wasn't enough excitement, there's also the chance to learn all the skills and trickery you'll need to run away with the circus yourself. Try your hand at acrobatics, juggling and trapeze with Circus House. Visit some Circus Sideshows like no other too including the Levitating Wonder and Fear Eater.