Rode Hall
Creative Tourist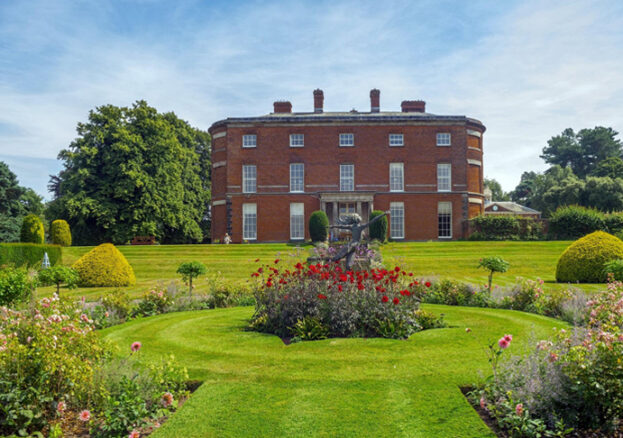 An intriguing anomaly among stately homes, Rode Hall consists of not one but two Georgian manor houses. The first was built by the Wilbrahams in the first decade of the eighteenth century to replace a medieval building formerly owned by the ancient Rode family. A second building was added in the mid-century and these were then joined in 1800. Other fascinating curiosities include an ice-house, a grotto, and an ornamental obelisk, making this a kind of grab-bag of features for fans of the stately home.
Art to be found within includes beautiful furniture by Gillow of Lancaster and John Cobb. Porcelain abounds at Rode Hall, and you can see pieces from two Chinese armorial services commissioned by the Bootle family in 1730, as well as the famous Derby botanical service decorated by William Billingsley and a collection of teapots. You can really get a sense of the eighteenth-century pottery industry by studying the pieces from Bow, Chelsea Derby and Worcester. You will also find some of the pots designed by Walter Crane in the late 19th century. Portraits of the family can be found decking the halls throughout.
The gardens include not one but two ornamental lakes, and a popular attraction is the snowdrop walk, starting in February, where guests can wander among the winter blooms. There's also an Italian Garden and sheep-grazed parkland.
A Farmer's Market takes place on the first Saturday of every month, bringing countless local producers together to make an epicurean's paradise. Meat, veg, cheese, and preserves of the highest quality can be savoured here.