Crewe Heritage Centre
Vicky Andrews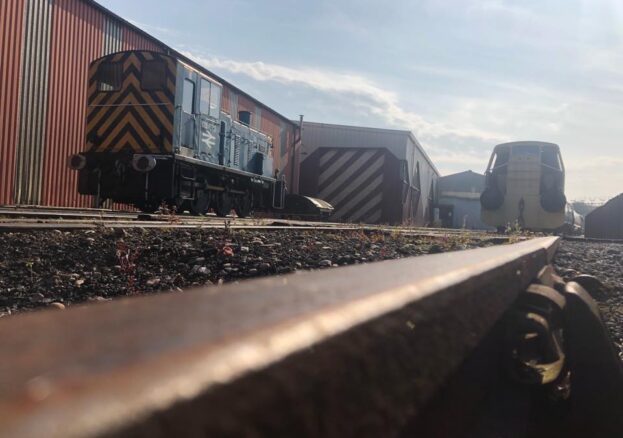 Steam into 175 years of railway history at Crewe Heritage Centre with exhibits that tell the story of Crewe's train building days and the locomotion connection, from pocket watches to high speed trains.
Crewe was just a tiny hamlet of 70 or so people until the railways came along. It's one of the few places to be named after its railway station, the name of 'Crewe' coming from the old Welsh for 'crossing'. Crewe may seem an unlikely place for the launch of the railway network, but the name highlights its excellent connections with the rest of the UK and why it boomed to become such a popular destination.
In the 1830s, Grand Junction Railway (GJR) decided to build a station and locomotive works here. Plans for a new town by chief engineer Joseph Locke followed and by 1871 Crewe's population had reached 40,000. Crewe Heritage Centre is on the site of the original Crewe Locomotive Works and was officially opened by the Queen and Duke of Edinburgh on 24 July 1987, to mark the 150th anniversary of the first train to arrive at Crewe Railway Station.
What started out as an event for the Crewe Heritage Festival is now a popular permanent museum, which gives you a fascinating insight into Crewe's close ties to the railway. There is an impressive lineup of trains to look at including an Advanced Passenger Train prototype, powerful passenger trains that were developed to test the new concept of 'tilting trains'.
In the main exhibition hall, you'll find the Wedgwood War Memorial, a Crewe Works cab, model railways and a collection of railway paintings from Harry Watson. There is some intriguing signalling apparatus on display, including the Exeter West signal box from 1913 and the North Junction Signal Box, constructed in 1938 to the increased threat of war in Western Europe. This area is now home to the Heritage Centre's café and gift shop. Round your visit off with a ride on the miniature railway for a couple of hours well spent.