Quaker's Coppice
Charlotte Rowland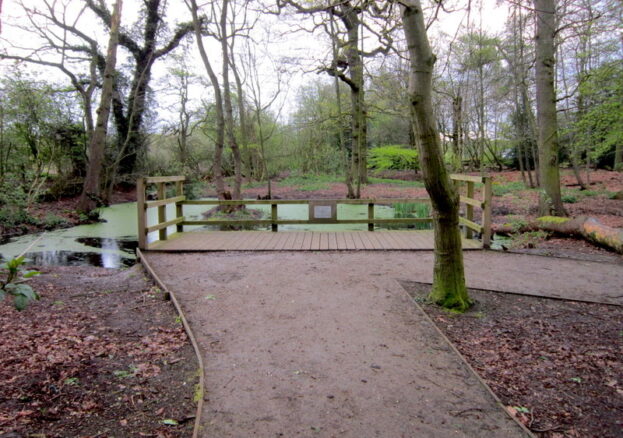 Quaker's Coppice is right on the edge of Crewe, with views that reward the effort made to pinpoint it as a specific walking site. Stacked rock forms a wobbly border edging the tawny-tinged fields, with square on square of green extending as far as the eye can see. Clear days give 360 views of the surrounding peaks, inherent with a visual appeal that will make you stop and take it in. It's an accessible walk, good for anyone who fancies a leisurely stroll with all the scenic prowess you'd expect after a hike into the summits. Here, wide, scenic views are seen from ground level, flaunting the best of what the local landscape has to offer.
Short and generally level, a round circuit here typically appeals for its ease and accessibility, winding through deciduous woodland made up of oak, silver birch, holly and twisted hornbeam. It's a must-do for any tree-spotter, with so many species set side-by-side in a luxurious array of height, colour and growth. The natural woodland floor is ideal for walkers, set as it is with flat, marked pathways and routes.
Though set close to the road, you wouldn't know it. The space is decorous enough to operate as its own enclosed area, functioning as a haven of quiet and calm. A walk here really is undisturbed, aside from the welcome stirring of inhabitant wildlife, and the natural ongoings that make this mooring so special. Not usually overcrowded, and with so little else to distract you, the coppice is an inlet of tranquility, built into an environment which is heaped with lustrous glimmers of the natural world, whatever the weather that day. With glimpses of ponds cropping up now and then, the full effect is forty-five minutes of serene, tranquil nature bound-up in a cycle of walking that is as habit-forming as it is rewarding.