Crewe Market Hall
Vicky Andrews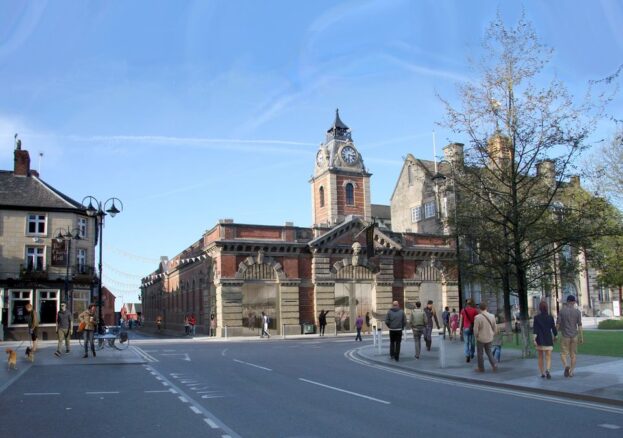 From big name brands at Grand Junction Retail Park to the bijou boutiques of Nantwich, Crewe has plenty to offer those in search of some retail therapy. Located at the heart of Crewe's shopping epicentre is Crewe Market Hall, a building brimming with history.
The origins of one of Crewe's earliest civic structures and local landmarks lies in cheese. Cheese? Yep, it doesn't get any cheddar than this. In the early 1850s, a Cheese and Cattle Fair Committee was formed and plans devised for a cheese market. The magnificent 'Cheese Hall' opened in 1854, providing space for 2,000 tonnes of cheese. In 1857, a corn exchange was built next door, followed by a warehouse for butter and bacon. The hall soon became a popular general market and cemented its place in the daily life of the townsfolk.
The historic Market Hall on Earle Street has recently undergone an extensive £3m programme of refurbishment, breathing new life into the Grade II listed building. The Victorian building's large archways have been opened up as entrances and fitted with glazed doors, while external repairs have been made to the brickwork. The interior has also had a makeover to make the units more in keeping with the building's rich history.
The redeveloped Market Hall hosts a variety of eateries, artisans and makers including family-run Mini Beans Coffee and Jordy's Pizza, Northwich-based firm The Salty Dog, Mighty Burger Club, Casa Mexica and Nature's Street Chef, specialising in vegan street food from around the world.