Roald Dahl and the Imagination Seekers at The Lowry
Shekina Rose, Families Editor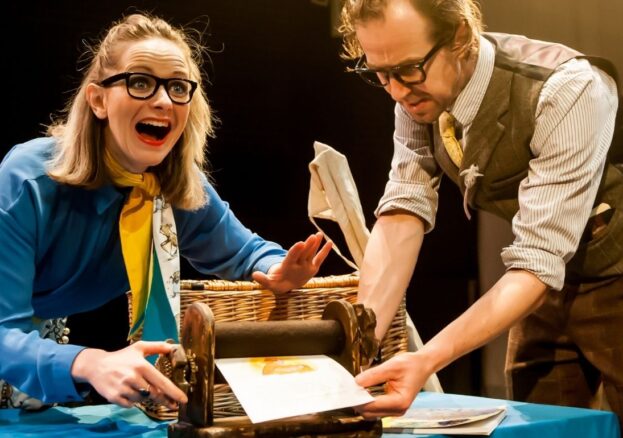 This May half-term, families are invited to The Lowry from Sunday 29 May to Wednesday 1 June, to experience Roald Dahl and the Imagination Seekers; a mischievously wicked family show inspired by the extraordinary works of much-loved and prolific author, Roald Dahl. Produced by Get Lost and Found, this superb and wacky production has been specially commissioned by Puffin Books to celebrate the amazing words and stories from the world's number one story teller.
In this hilarious and immersive production, the world has a big problem. Roald Dahl's words are disappearing – from his books, and from the minds of children! This is truly terrible news, but luckily for us, the organisation known as the 'Ancient Guild of Tale Tenders' are determined to save Roald Dahl's fantastic and witty stories. Families of Manchester – they need your help! Are you ready to save Roald Dahl's wondrous words from extinction?
Roald Dahl and the Imagination Seekers is a thrilling theatrical and interactive experience, which features performance and education wrapped into one, created for the whole family to enjoy. Through fun games, creative play and immersive performance, the show delves into Roald Dahl's wonderful stories, including the popular Charlie and the Chocolate Factory, The BFG, and those disgustingly yucky Twits!
'Don't gobblefunk around with words', Roald Dahl, The BFG
Expect to be glued to your seats as your imaginations fizz and bubble in this heartwarming and fun-filled production, jam-packed with energy, joy, learning (the fun way – of course), and relentless magic from the beginning to the end.
Roald Dahl and the Imagination Seekers at The Lowry is suitable for ages 5 and up and runs for 50 minutes.