Opera North: Rigoletto at The Lowry
Kristy Stott, Theatre Editor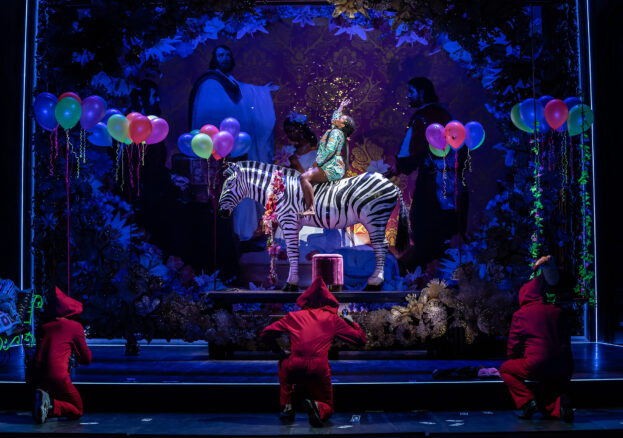 Exploring evocative themes of race, power and identity, and love and loss, Opera North returns to The Lowry with a thrilling triple bill this March. A fresh new version of Verdi's dramatic masterpiece, Rigoletto will play alongside a scorching production of Carmen and Handel's Alcina, a bewitching tale of disguise and deception.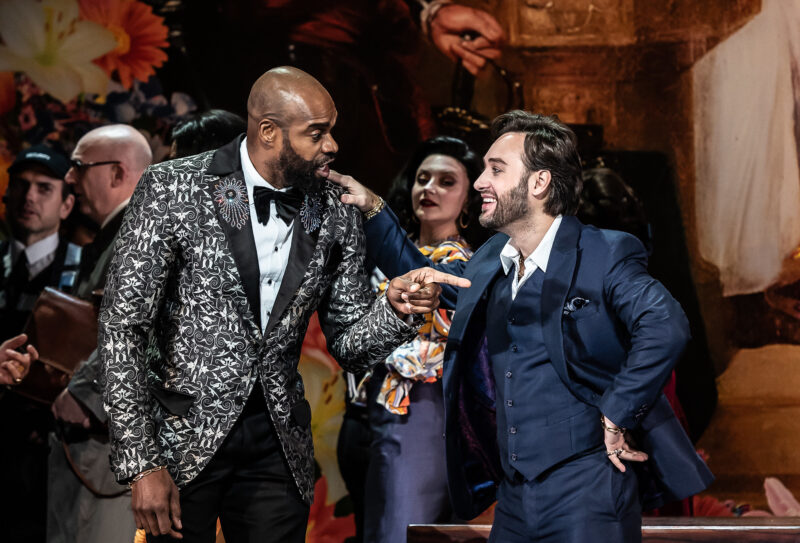 Rigoletto will play alongside a scorching production of Carmen and Handel's Alcina
Directed by British-Nigerian theatre artist Femi Elufowoju jr, this fresh contemporary production of Rigoletto examines privilege, the power of the curse in African culture, and the experiences of a Black man living in a predominantly white society. An opera for our time, this new production moves away from the traditional depiction of Rigoletto as a physically disabled man. Instead, it becomes Rigoletto's paranoia of difference that leads to his ultimate downfall.
The heartbreaking drama is set in a world controlled by the privileged and powerful Duke of Mantua – a place where Rigoletto is despised for being different. Hiding away from a corrupt society, the only thing Rigoletto lives for is his beautiful daughter Gilda. However, when his daughter is discovered by the predatory Duke, Rigoletto sets out to wreak his revenge…
Raising important themes around identity and inequality, Verdi's powerful masterpiece resonates with a modern-day audience. Chilling and connected, the emotive score boasts some of the most passionate music, including the unforgettable and incredibly catchy aria 'La donna è mobile'.
Verdi's powerful masterpiece resonates with a modern-day audience
The opera also incorporates a range of modern cultural references: a painting of Gilda inspired by the work of Nigerian-American painter Kehinde Wiley, African symbols of peace and a few nods to popular Netflix shows.
With Opera North Music Director Garry Walker conducting, Rigoletto sees the welcomed return of American baritone Eric Greene in the title role. American soprano Jasmine Habersham makes her debut with Opera North as Rigoletto's daughter, Gilda, and Russian tenor Roman Arndt appears as the predatory Duke of Mantua.
An electrifying triple bill of performance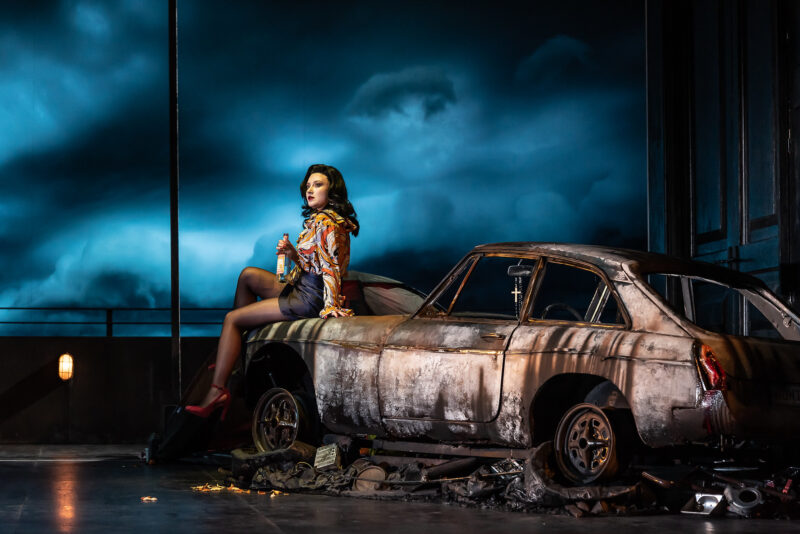 Playing alongside Rigoletto in this electrifying triple bill of performance is Opera North's first-ever production of Handel's Alcina (11 March). A bewitching tale of seduction, love and loss, the opera tells the story of Alcina, a beautiful but dangerous enchantress who lives on a magical island and seduces every man who lands there. However, when the handsome knight Ruggiero appears, Alcina experiences true love for the first time. As a magical love triangle evolves, will Alcina's powers keep Ruggiero interested when his fiancée appears on the island?
Directed by Tim Albery, most notably Alcina is Opera North's first sustainable mainstage production – everything on stage has been reused and recycled from previous productions.
Completing this terrific season is Edward Dick's scorching production of Carmen (10 March). Following the opera's previous success, American mezzo-soprano Chrystal E Williams returns in the title role with French tenor Sébastien Guèze as Don José.