Morecambe Poetry Festival at Morecambe Winter Gardens
Sarah-Clare Conlon, Literature Editor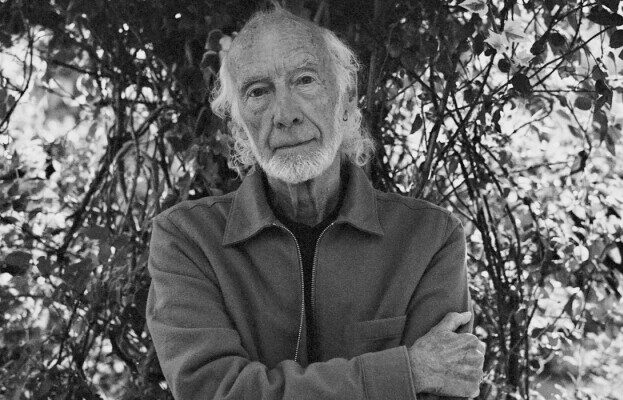 Morecambe Poetry Festival is back for a second year, running for three days (22-24 September) at Morecambe Winter Gardens, and welcoming household names including Brian Bilston, Carol Ann Duffy and Roger McGough.
Morecambe Poetry Festival takes place mostly at Morecambe Winter Gardens with some events at Johnny's Warehouse Bar, and weekend passes are available to gain entry into all shows, or you can buy tickets for individual events as they are announced – check the web link and MPF Facebook page for details. With support from Morecambe Town Council, Creative Lancashire and the TS Eliot Foundation, Morecambe Poetry Festival 2023 will welcome back Attila the Stockbroker and John Hegley, with many more to be announced.
One aspect of the festival is the opportunity for new and unpublished writers to share a platform with world-class poets, and open mic sessions will be running throughout while a showcase of poetry nights from across the UK will give a snapshot of the most exciting, vibrant spoken word being produced up and down the country today. This year, the festival is also working with poetry organisation Big White Shed to offer poetry and performance workshops to the local community in the run-up to the event to help fledgling writers prepare material and hone performance skills.
In terms of big names, this year's Morecambe Poetry Festival gets underway with a double bill of poetry funnies as Brian Bilston and Henry Normal join forces for a special performance on Friday 22 September. Henry Normal has published 11 poetry books with Salford-based Flapjack Press (who run Manchester's Word Central), including the latest, Collected Poems Vol.2, which came out last August, and Collected Poems Vol.3, is published in hardback on 15 August 2023. Brian Bilston has been described as the Banksy of poetry and Twitter's unofficial Poet Laureate. His collections of poetry include You Took the Last Bus Home and Alexa, What Is There To Know About Love? – described by one reviewer as 'the funniest collection of humorous verse I have seen in a long time' – and his latest book, out now in hardback, is Days Like These: An Alternative Guide to the Year in 366 Poems: "A brilliant collection of poems that will take the blues out of Monday, flatten the Wednesday hump and amplify that Friday feeling, from January through to December."
On Saturday 23 September, poet, performer and broadcaster Roger McGough – who has published over 100 poetry books for adults and children – will be joined by "very special guests". Alongside Adrian Henri and Brian Patten, Roger McGough helped influence popular culture with The Mersey Sound – published in 1967, it is one of the bestselling poetry anthologies of all time, selling over a million copies. His most recent collection for grown-ups, Safety In Numbers, came out in November 2021 with Penguin.
Roger McGough has been called "the patron saint of poetry" by former Poet Laureate Carol Ann Duffy, who is also appearing at the festival, alongside former Scottish Makar Jackie Kay on Sunday 24 September. "Two of the leading lights of UK literature", the festival blurb says, and who are we to argue? Grab your bucket and spade, we're off…