Bay Cycle Way
Polly Checkland Harding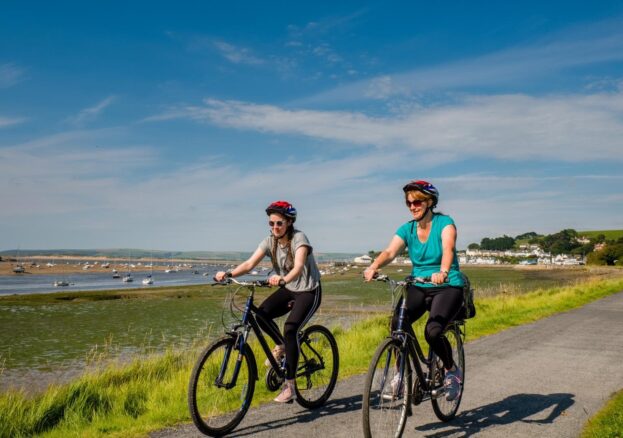 Known as a great introduction to long-distance cycling, the full length of the Bay Cycle Way comprises 128.8km of fairly flat cycling with incredible coastal views, world-ranking historical sites, lesser-spotted wildlife and traditional local food along the route. At one end is Walney Island near Barrow, at the other Glasson Dock with views of the Lune Estuary's salt marshes. In between is a relatively gentle cycle past some of the UK's most beautiful coastline, passing through Morecambe Bay – doable in two days for experienced riders, or better broken up into four in order to take in all of the highlights along the way.
These include Conishead Priory, a Grade II* listed gothic revival country house and former convalescent home for miners, Morecambe's stunning Art Deco hotel The Midland and Winter Palace theatre along the waterfront – and, on the edge of Morecambe Bay, RSPB wildlife haven Leighton Moss. Here you'll find the largest reed bed in North West England, as well as the chance to see otters, egrets, red deer and astonishing starling murmurations in the winter, as well as wetland flowers and dragonflies. Also to be found on the route map is the historic city of Lancaster, with its striking castle, important theatres (including The Dukes and The Grand Theatre), annual literature festival and more.
Finally, up one of the few (and still relatively minor) hills is Cartmel, the site of a 12th century priory church and – more importantly to some – the home of sticky toffee pudding. Be sure to buy some when there; after a few hours of pedalling, you'll have earned it. It's worth noting that the Bay Cycle Way also coincides with the coast-to-coast Way of the Roses cycling route; if it proves a seductive introduction to long distance pedalling, this might well turn out to be your next trip.