Word Central at Central Library
Sarah-Clare Conlon, Literature Editor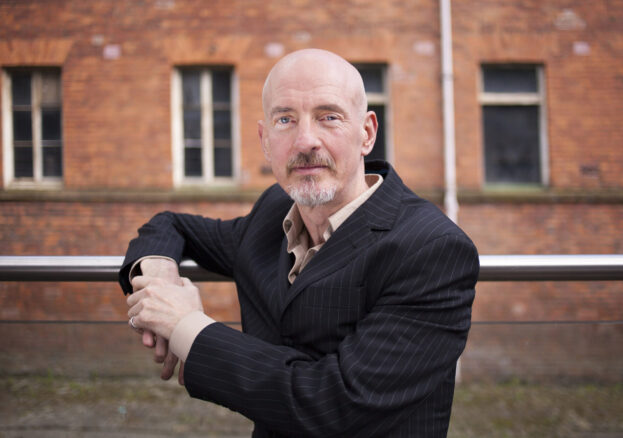 Manchester Libraries and Flapjack Press present Word Central, a free event every month at Central Library featuring open mic performers and a special guest.
Join some of the award-winning wordsmiths of Salford-based publishing house Flapjack Press and performers from further afield for the latest instalment in what you can expect to be a no-holds-barred evening of performance poetry, all compered by the affable Tony Curry.
Following in the footsteps of the inimitable stalwart of the Manchester and Liverpool spoken word scenes Gerry Potter for Word Central headliner duties at July's event is Winston Plowes, over the Pennines for the evening. His bio reads: "Winston Plowes lives in Calderdale aboard his floating home, which doubles as lodgings for lost and wayward words. He is a teacher of creative writing at primary schools and universities." His collection of surrealist found poetry Telephones, Love Hearts & Jellyfish was published by Electric Press in 2016 and he has had poetry in the likes of Streetcake Magazine.
On the Calder Valley Poetry website, Michael Brown says: "This cohesive collection manages to leaven the anonymity of Britain's "beautiful and strange" motorway system with the deft touch of those who have inhabited and been affected by these superficially nondescript settings. The deeply felt work leaves its impression in its strength of imagery. 'We are all nameless travellers on the edge of leaving.'"
There's a sign-up-in-advance open mic for Word Central, but if you fancy taking part, you need to be quick – the three-minute performance slots are bookable from noon two weeks before via email and are allocated on a 'first come first served' basis (if none are left you will be offered a space on the reserve list). See the event page for more details.