Manchester Indie Book Fair at Burgess Foundation
Sarah-Clare Conlon, Literature Editor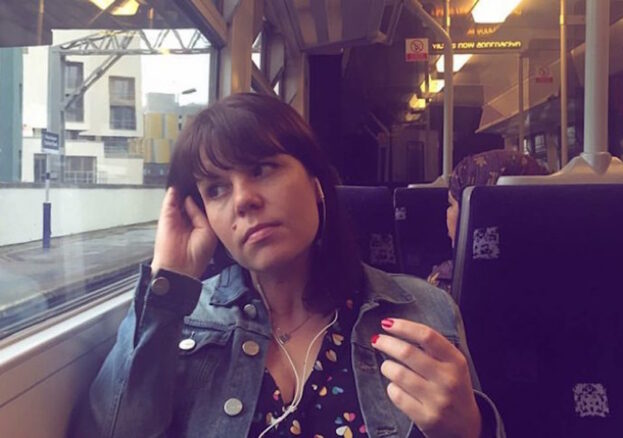 It's back, for all your indie reads needs! After a successful inaugural Manchester Independent Books And Arts Fair at PLANT NOMA last summer, and a bustling second incarnation at the International Anthony Burgess Foundation earlier in the year, independent publishers Dostoyevsky Wannabe have got the gang back together to bring you a third Manchester Indie Book Fair.
As per previous proceedings, there's no formal programme of events lined up – "no readings to stay quiet for, no spoons tapping against wine glasses" – just a relaxed afternoon showcase of the wealth of indie literary activity out there all to "a bit of book-browsing music at book-browsing volume". The Burgess cafe-bar will be open and there will be a range of indie presses and zines from Manchester and the North, this time branching out as far as Scotland. Still with stalls to sign up for (take note if you are a publisher!), confirmed at time of going to print (ahem) are (alongside Dostoyevsky Wannabe, of course) Carcanet, Comma, Confingo, Death of Workers Whilst Building Skyscrapers, Dodo Ink, Knives, Forks & Spoons, Nightjar and Saraband (all Manchester), And Other Stories (who originally printed Deborah Levy's brilliant Booker Prize-shortlisted Swimming Home), Gordian Projects and Longbarrow Press (Sheffield), Blue Moose (Hebden Bridge publishers of Ben Myers' hit The Gallows Pole), and Gold Flake Paint and Spam Zine (Glasgow).
If you like your music as much as your books, this is the place to come – with fiction inspiration from Buzzcocks to Joy Division
So plenty of book-shopping and book-chatting opportunities, covering poetry pamphlets, short story anthologies, prose collections, novels and zines. DW say: "Come down and browse 'n' buy some books, grab a coffee or a beer, chat to the presses, stick around, buy some more books, chat to each other, have another drink, make an afternoon of it. Book-browsing music this time comes from Dostoyevsky Wannabe's Invisible DJs with assistance from Spam Zine playing invisible music, not to mention the very real and very visible Ailsa McLaggan of the Living Room Dance Club playing vinyl."
If you like your music as much as your books, this is the place to come – with fiction inspiration from Buzzcocks to Joy Division. Forty years on from the release of the latter's Unknown Pleasures, Didsbury-based Confingo published the short story anthology We Were Strangers, which takes the album's track listing as a starting point. Confingo also put out Dave Haslam's A Life In 35 Boxes: How I Survived Selling My Record Collection, which delves into the highs and heartbreak of collecting and our impulse to own and our subsequent emotional attachment to certain "things". Hopefully they'll have the second tome in Dave's Art Decades series of "mini-books", which, our sources tell us, is about Keith Haring, so be sure to tie in a visit to Tate Liverpool. Meanwhile, event organisers – ever busy – Dostoyevsky Wannabe have a new anthology of fiction inspired by Pete Shelley and Buzzcocks coming out on their Samplers imprint. Edited by Andrew Gallix (We'll Never Have Paris), Tomoé Hill and C.D.Rose, Love Bites is a collection of both short fiction and even shorter flash fiction in keeping with the immediacy and brevity of the three-minute pop song and the one-note guitar solo.