Doodle Den: Playful Protests Online
Sarah Gaffney-Lang, Families Editor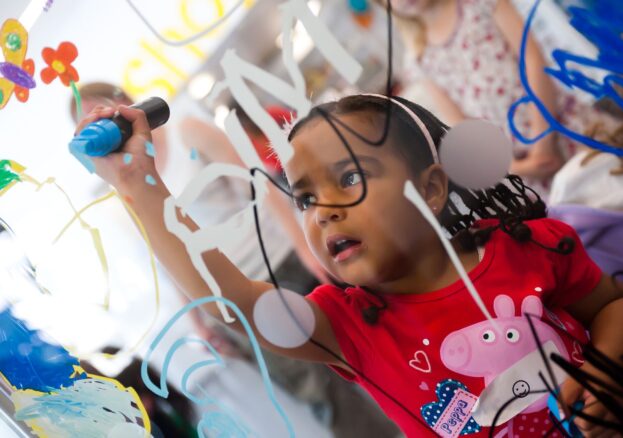 People's History Museum invite you to pick up a pen and explore your creativity in your very own Doodle Den.
Throughout the course of the coronavirus pandemic – with lockdowns and other restrictions, many of us have been getting creative at home. Interest in many art forms has boomed, encouraging new immersive hobbies galore. It's fair to say that getting creative has provided solace for many during such trying times and programmes like Grayson's Art Club and the Great British Sewing Bee have been excellent company.
The People's History Museum has created a range of online resources (which are available on their website) to get you scribbling, sketching, and joining in the arty silliness.
There are three simple steps: create a den – anywhere in the house, using whatever you have to hand, think bedsheets, cushions, or behind pieces furniture. Arm yourself with materials to draw, paint or stick with – felt tips, crayons, paint – even flour (if they are reused or recycled then you get extra points!) and then choose one (or more) of the six themes to explore using various mark-making techniques. Topics include climate change, equal pay, votes for all, migrant rights, and LGBT+ Pride.
Art and drawing are a peaceful, but highly effective way to protest from the comfort of a cosy Doodle Den.
Once your creations are complete, do share them on social media (just use the following handles: Facebook, Twitter (@PHMMcr) or Instagram (@phmmcr) and they may even make it onto PHM's website highlight reel).
This is an online activity, suitable for kids aged 5 and up.
Recurring dates