Grayson's Art Club at Manchester Art Gallery, Manchester
Sara Jaspan, Exhibitions Editor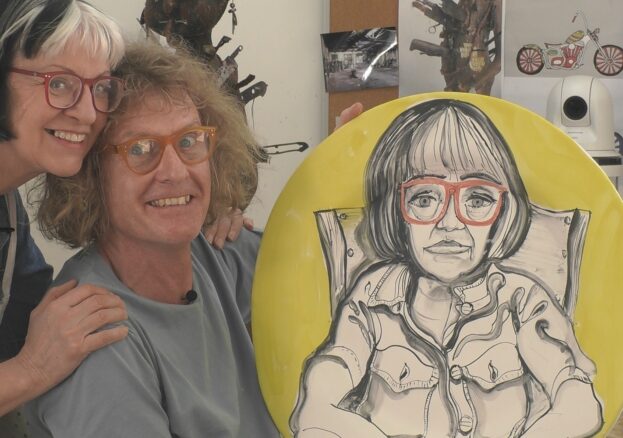 During those initial, very strange few months of lockdown, no single thing on TV seemed to rise quite as masterfully to the moment as Grayson's Art Club. Made in less than four weeks, from the initial idea to the airing of the first episode in late-April, the six-part Channel 4 series saw the Turner Prize-winning artist's genial presence beamed directly from his studio into the homes of millions of viewers across the country, along with that of his wife, the artist Philippa Perry. The mission was to help Britons through the challenges many were facing; tackling boredom, loneliness and confinement with play and creativity, using whatever materials were to hand. Almost as an accidental by-product, Art Club also delved into the very meaning and value of art, whilst resulting in a nationwide body of work that documented something of life during the pandemic.
Now, several months on and still very much in the midst of all that 2020 has delivered, a major exhibition of Grayson's personal highlights from the more than 10,000 works submitted by the public to the programme's open call is to go on display at Manchester Art Gallery – a place he describes as 'a people's palace of culture', and which itself seeks to serve as an 'art school for everyone'. The exhibition will also include pieces by Grayson, Philippa, and other famous artists and celebrities who made guest appearances on the show.
In line with the artist's overriding ethos, Grayson's Art Club will be curated democratically, with no particular emphasis given to any single piece. Works will instead be grouped under one of the six themes – portraits, animals, fantasy, view from my window, home, and national spirit – that each week was based upon. A special one-off celebratory episode of Art Club will also be aired on Channel 4 around the time of the exhibition's opening, providing a behind the scenes insight into its curation and development.
In Grayson's own words, this will be an exhibition 'about the joy and solace of making art' and 'a still moment to reflect on a situation that has affected everyone on the planet.' What better a return to gallery-going in Manchester?