Open Kitchen Cafe and Bar
Creative Tourist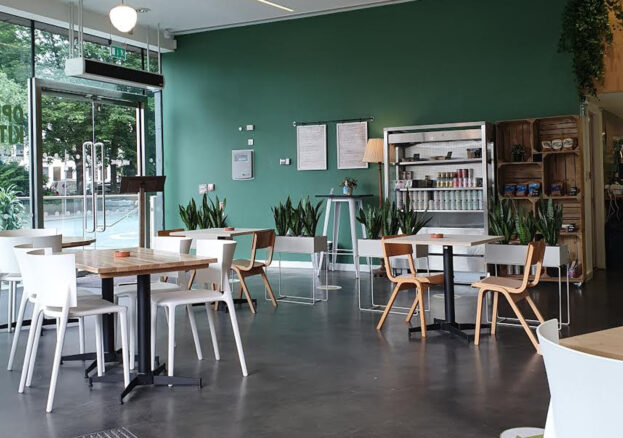 Review by Bradley Lengden: Formed with sustainability at its heart, Open Kitchen Cafe and Bar, the in-house restaurant at People's History Museum, approach to culinary creation is as admirable as it is delicious. Using a combination of ingredients otherwise destined for waste, or sourced from ethical suppliers, the restaurant's chefs are able to create unique, ever-changing menus that squeeze every last ounce of flavour from once-unwanted produce.
Now it's worth stressing that there's absolutely nothing wrong with these rescued ingredients. They might have been mislabelled, overproduced or come from cancelled supermarket orders – but once they reach your plate, they've been crafted into genuinely exciting creations that leave you none-the-wiser.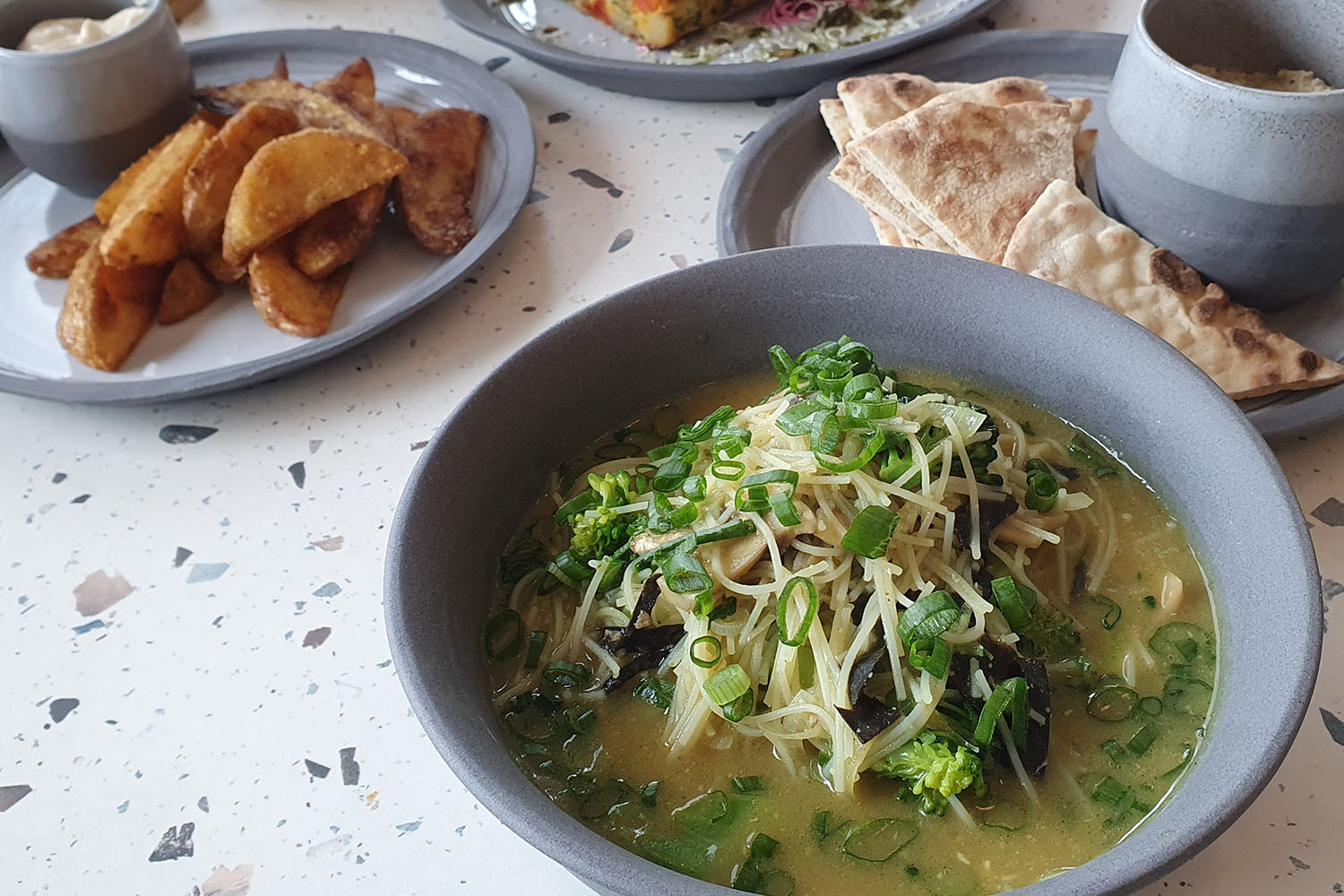 On this particular visit, ramen was an immediate standout on the menu. Rice noodles, tofu, egg and an array of market vegetables, all swimming in a fragrant curried coconut broth that provided a welcome midday pick-me-up at a more-than-reasonable £8.
The frittata, a hearty combination of tomato, homemade ricotta and spinach goes down a treat, especially when served up alongside the tang of a Bloody Mary. A few local favourites have also been drafted in to help out. Breads are supplied by Manchester's beloved Holy Grain, bacon and sausage from local butcher Albert Matthews and booze from historic specialists Beer Nouveau.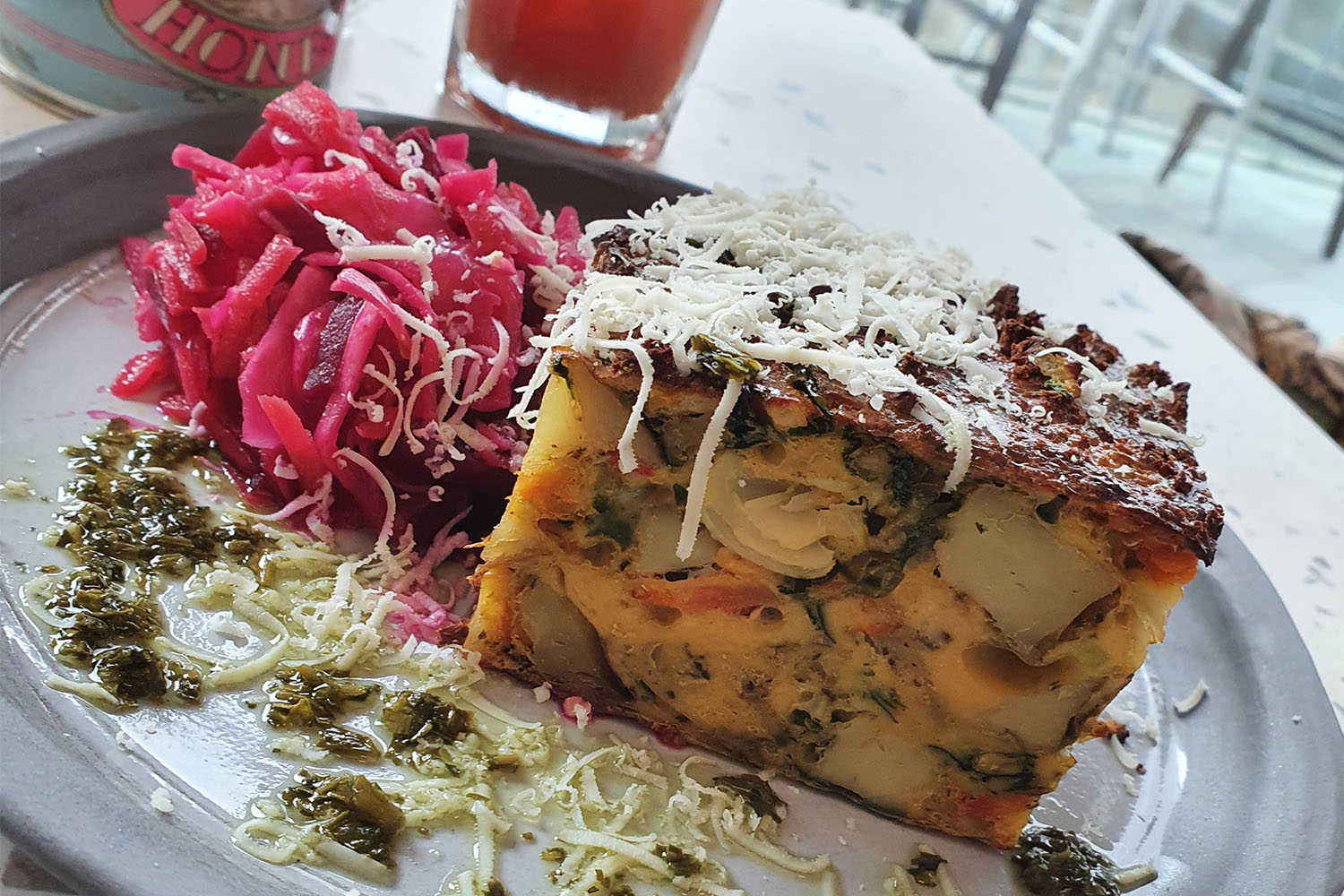 Glance around the cafe, which sits aptly alongside the People's History Museum, and the eco-friendly considerations stretch far beyond just the food. In fact, every inch of the setting is carefully considered. Chairs are made from recycled ocean plastic, kitchen tiles use recycled ceramics and the takeaway packaging, you guessed it, all completely sustainable too.
For the sunnier days, the outside patio area could quickly become something of a hidden gem and the perfect starting point for an evening out. Overlooking the Manchester Ship Canal, with a pint of Nouveau's dangerously moreish IPA in hand, it's a tranquil little pocket of town where hours upon hours will quickly be lost. Thanks to the recently extended opening times on Fridays and Saturdays, visitors will be able to do just that until 10pm.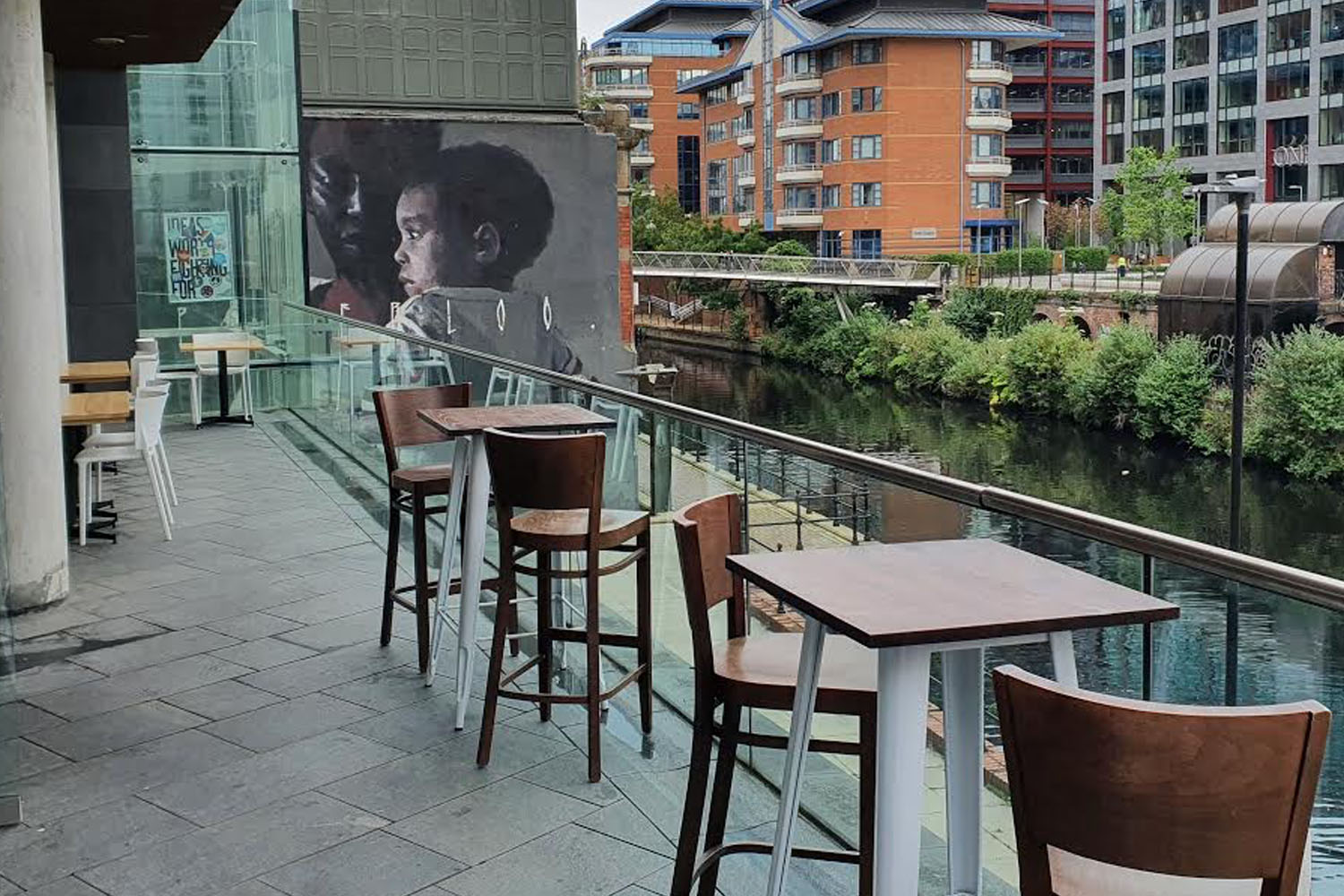 Along with the abundance of environmental benefits, Open Kitchen's pay it forward model allows the business to support families across Greater Manchester who may be struggling with food insecurity. Fighting for a future where food banks are no longer a necessity is a key driver for the whole operation. Getting behind such an idea via a good meal, well, it's a no brainer, isn't it?