Menagerie
Ian Jones, Food and Drink Editor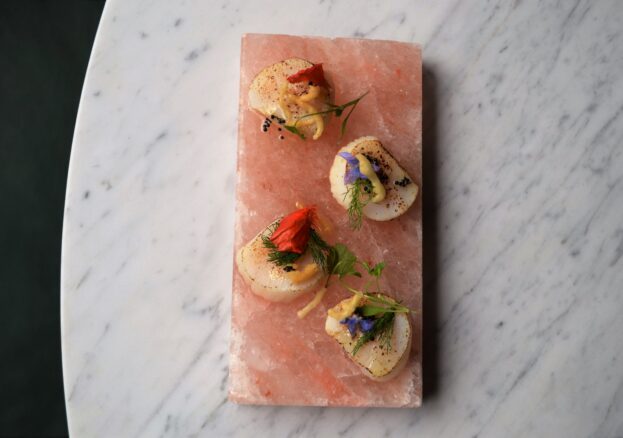 It's no exaggeration to say Menagerie is one of the most controversial restaurants ever to open in Manchester. Reports of bathtubs filled with champagne and cocktails featuring fake £20 notes on fire caused immediate outrage, with countless below-the-line commenters vowing to never step foot inside. Of course, this is exactly the reaction the owner, Karina Jadhav, former co-founder of Spinningfield's bar Neighbourhood, wanted. As the saying goes, nothing sells like scandal.
And it's certainly ruffled the feather of the city's more conservative diners, with local reviews proving similarly damning – although these boil down to little more than huffy condemnations of the decor than insightful critique of the food.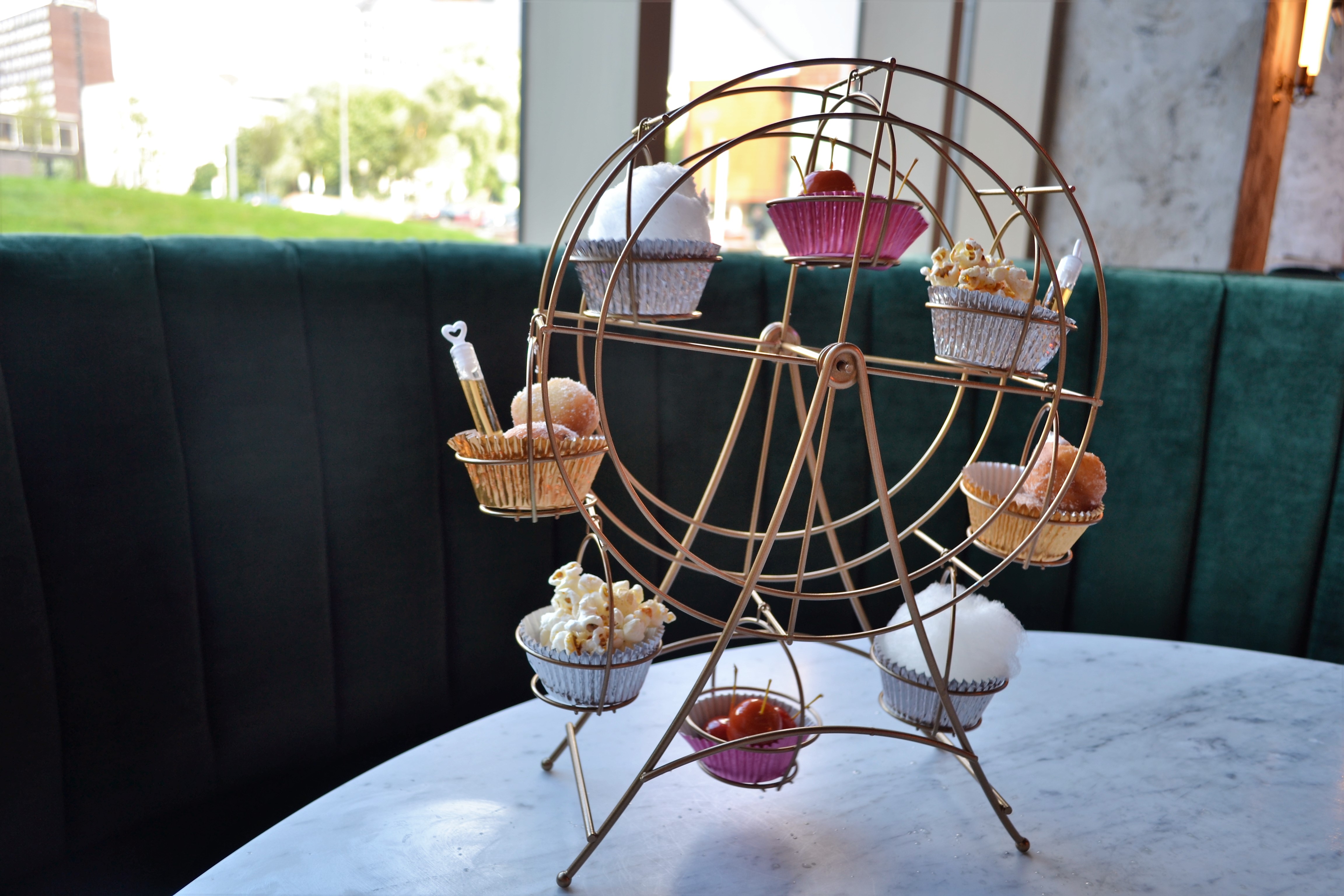 It's certainly a striking looking venue, with over the top chandeliers and faux-Greek sculptures everywhere. A lengthy catwalk divides the dining area, with VIP areas dotted around everywhere, practically outnumbering the plebeian sections. It's gleefully tongue in cheek, coming across like a restaurant straight out of Grand Theft Auto: Vice City, complete with shiny gold cutlery and excellent soundtrack of vainglorious 1980s pop.
With decor this dashing, the food better match up. We let the waiter choose for us, a selection of small plates with a main meal to share. The staff are friendly and helpful, but somewhat disorganised. Half a dozen different servers seem to be allocated to our table, leading to interruptions every couple of minutes, including one moment when a man mountain straight out of Scarface removes our plates and cutlery mid-meal, leaving us eating with nothing more than our fingers for over half an hour.
If you've ever wondered what a sponge cake made with fish tastes like, here's your chance
The 'Xo crab doughnuts' arrive first and they're possibly the oddest thing I've ever eaten in public. Miniature doughnuts with a gloopy crab paste filling, sprinkled with what's described on the menu as 'scallop dust' but is, in fact, icing sugar. It's as weird and unedifying as it sounds. Still, if you've ever wondered what a sponge cake made with fish tastes like, here's your chance (spoiler alert: awful).
The Southern fried chicken is much better. Soft white chicken meat in a delicate but crunchy coating, seasoned perfectly. Frustratingly, they come with an overpoweringly salty blue cheese sauce and nothing else. A simple array of dips would have done wonders. The pan fried scallops are another fine but flawed plate. The molluscs are fresh and chunky, attractively displayed in open seashells but the accompanying salsa is watery and uninspiring.
The Medianoche sandwich is a highlight. This is a Cuban dish, popular in Havana nightclubs, containing ham, dijon mustard and black truffle on bread. The bread is a touch too sweet, but the filling is undeniably moreish. Easily the best dish so far.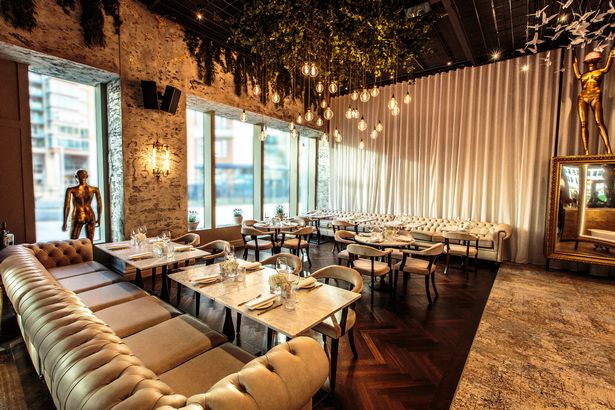 It's at this point a blaring siren goes off, leading to some confusion until a man and woman, half-naked and grinning, stride onto the catwalk and perform a barely-suppressed sex show for the onlooking diners. It's a bizarre interruption, and the date-night couple with a front row seat look like they'd rather be anywhere else. This pause for performance happens numerous times throughout the night, ranging from trapeze artists to burlesque performers. Perfect if you like your meals with a side order of buttocks.
The main dish of Milanese chicken is pleasing enough. A deep-fried slab of chicken resting on lightly spiced spaghetti. It's not a world-changing dish but it's one of the better offerings. It adds to a sense that Menagerie are still fine-tuning the food. The menu is a hodge-podge of cuisine from around the world, with no real theme or consistency. Some dishes work well, and the ingredients are certainly fresh, but are often let down by substandard accompaniments.
Perfect if you like your meals with a side order of buttocks
As for the place itself, the vaudeville elements won't be everyone's cup of tea – indeed, my dining companion, a man more Corbyn than Courvoisier, is perpetually aghast – but most of the diners, including myself, are delighted by it.
Menagerie's charm is that it doesn't take itself too seriously. It's fantastically over the top, and more importantly, knows it and revels in it – right down to the ridiculous cocktail names (Mine Tastes Better Than Yours is a particular favourite). It's crass, vulgar and two fingers to the idea of austerity Britain. Menagerie has the potential to be a successful stepping stone between clubbing and dining – providing they improve on the food.