Corridor of Light along Manchester Oxford Road
Sara Jaspan, Exhibitions Editor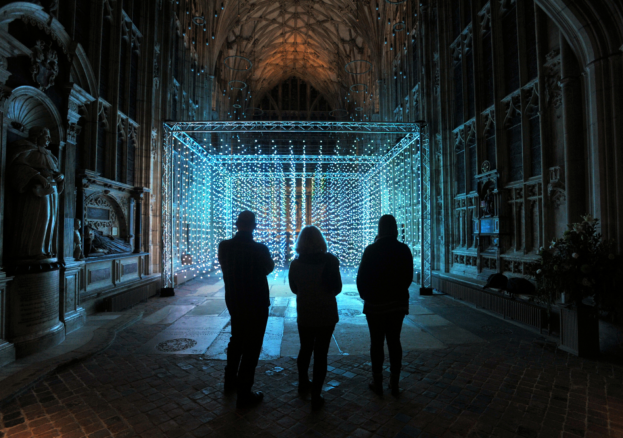 Fear not as we head into the darkness of winter; a brand-new arrival to Manchester's festival scene is about to fill the city with light.
Spread over the course of three evenings (21-23 October), Corridor of Light will illuminate the city's Oxford Road Corridor (stretching for one square mile south of Central Library) with a packed programme of specially-commissioned new works by acclaimed international, UK and Manchester-based artists – all of which can be experienced for free. The festival has been conceived as a means of celebrating the immense creativity –past and present – that the Oxford Road Corridor has long been home to; from historic discoveries, such as the splitting of Rutherford's Atom, to the wealth of talent that pours out of places like Contact Theatre and the Royal Northern College of Music today.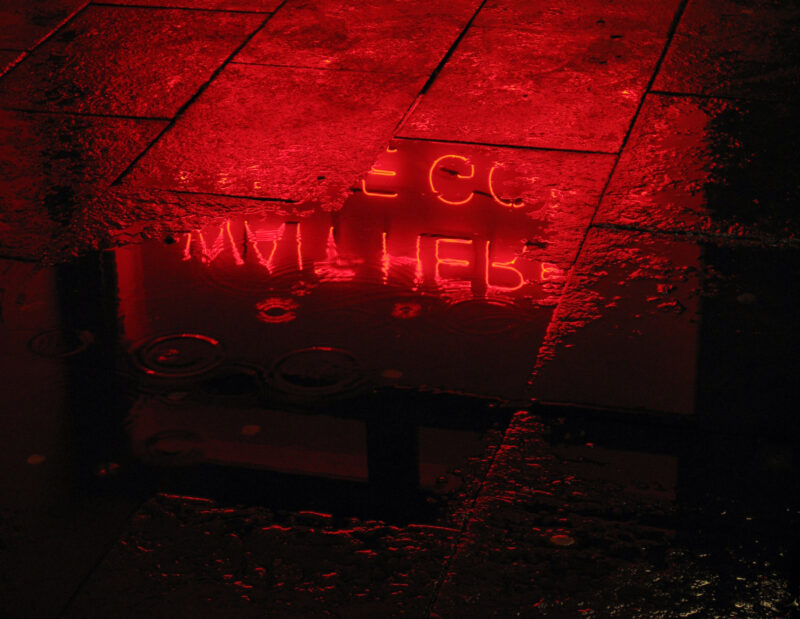 Corridor of Light will open with the arrival of Recovery Poems – a poem and three-metre-high light sculpture created by artists Deanna Rodger and Robert Montgomery that reflects on the impact of lockdown on people and communities. The work will travel to various locations along the Corridor over the course of the festival, beginning its journey at Central Library, where its unveiling will be marked by choral singing from LGBTQ+ low voice choir The Sunday Boys in the library's Reading Room, followed by a live poetry performance of 'Made in Manchester' – a community poem in 65 different languages. Step outside afterward to experience Manchester-based text and light artist Elisa Artesero's contemplative installation The Stories Under Our Feet, which will see short observational poems subtly outlined in light beneath the library's surrounding benches.
Another literature highlight will no doubt be Postcards from The Road, which sees three acclaimed poets create new works that capture their personal connections, memories and reflections of Oxford Road. Hafsah Aneela Bashir, Reshma Ruia and Andrew McMillan will read their poems – filmed on location in the area – on the big screen at Manchester Poetry Library, which has barely even opened its doors to the public.
From poetry and choral song to the future of electronic music, a key highlight of the festival will be its nightly 'algoraves' at Hatch. Algoraves are rave events where the music is generated from algorithms, often using live coding. Dance to a selection of pre-recorded algoraves from international coding performers (handpicked by the movement's co-founder, Alex McLean, and artist Antonio Roberts) against a backdrop of projected code, which is written as it generates the music. A special event on the 22 October will also feature live algorave performances from some of the north-born scene's leading coders and collectives.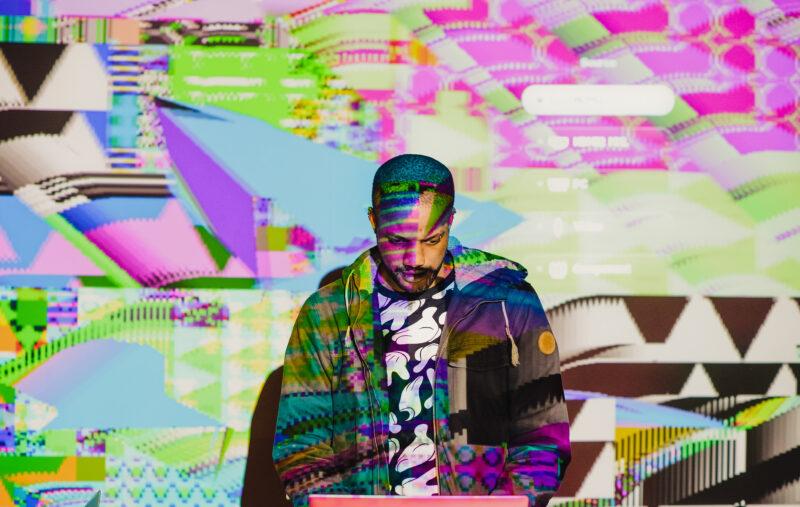 Head down the Corridor (in the direction of Rusholme) and you'll encounter numerous artworks and interventions, including a giant comic strip displayed across the back-lit windows of Number 70 Oxford Street (the former Cornerhouse), and two new installations at the RNCM exploring the experiences of living and studying in the area and the sounds of Oxford Road. Be sure to look up, too, as the world-premiere of a new neon work by celebrated artist Tim Etchells (of Forced Entertainment) will light up the bridge above Booth Street East, playfully inviting passers-by to us to think about language, the city and the present moment. Meanwhile, a new fast-paced video piece by artist and curator Antonio Roberts will be projected across the vast curved surface of University Place. Titled Move Fast and Break Things, the dynamic display is inspired by the first computer to store and run a programme, which was built at the University of Manchester, whilst also reflecting on the potential futures we're heading towards as a result of ongoing innovations in the field.
For Corridor of Light and Black Gold Arts Festival, Contact Theatre's windows will be lit up with images of Manchester artist and theatre-maker Chanje Kunda. This accompanies a powerful programme of Black-led art, performance and film running during Black History Month. Highlights include a live world premiere of Mandla Rae's eagerly anticipated film, as british as a watermelon, a launch event for new podcast Sickbabe which features witty, honest chats with people who live with disabilities and long-term illnesses, and a film screening of Chanje Kunda's dark satirical comedy Plant Fetish.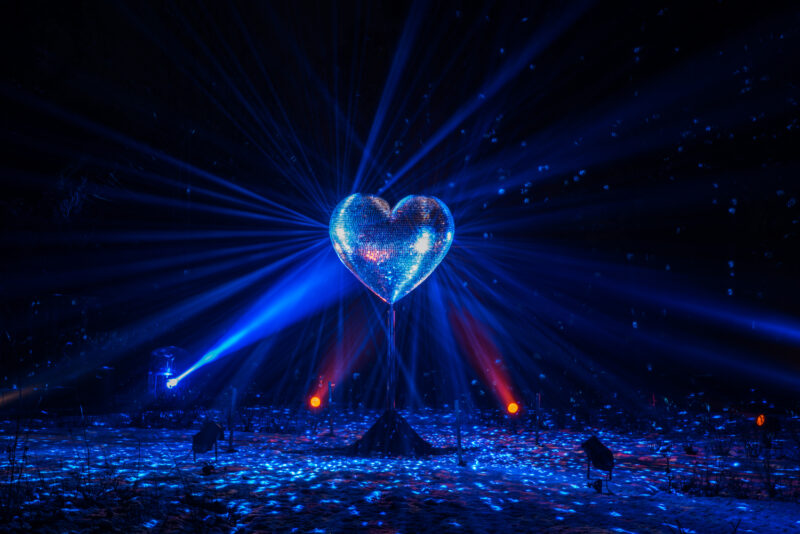 Among the many of other commissions and events to look out for, be sure to catch Where There Is Light ­– an immersive sound and light installation by award-winning artist collective Squidsoup, which marks the 150th anniversary of the Holy Name Church. The piece draws upon the voices and stories of asylum seekers living in the city, asking searching questions about where we find light in our lives. We're also looking forward to Our Beathing Heart, a beautiful new work from Studio Vertigo (light artists Lucy McDonnell and Stephen Newby) which will bathe Circle Square in light thrown from a giant heart-shaped mirror ball, transforming Manchester's newest neighbourhood into a fantastical, swirling space. A family-friendly draw of Corridor of Light, meanwhile, will be The Fire Garden, a fiery night-time arts installation on HOME's former Homeground site. This will transform the empty city-centre space into a unique, family-friendly spectacle of flames and heat.
Delve deeper into the ideas and thinking behind the festival with 'FESTIVAL OF IDEAS' – a parallel series of conversations between Corridor of Light artists reflecting on their commissions and the Oxford Road Corridor itself.
With many more works to explore, each shining a special focus on language, music, light and ideas, this novel new festival marks an exciting arrival in the city. Could Manchester be the new Paris, City of Light? Perhaps not quite, but it certainly seems a welcome ray of optimism after the darkness of lockdown.