Salut Wines
Polly Checkland Harding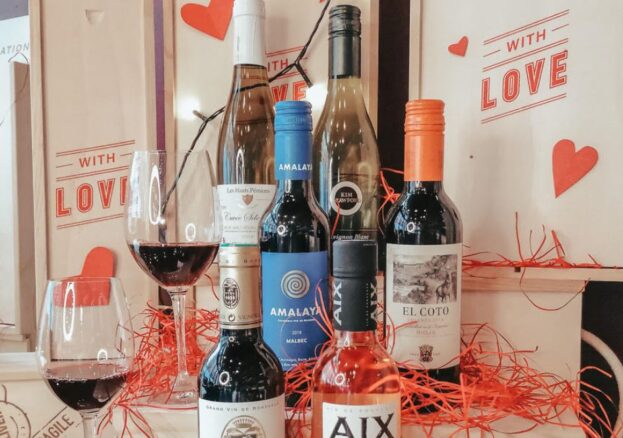 Salut puts some stunning bottles of wine in its snazzy, Enomatic dispensers; we got the insider tip on when to visit.
Isn't French great? Saying "cheers", "chin chin" or even "bottoms up" when making a toast feels as close to sophisticated as Jacob's Creek is to good champagne. "Salut," on the other hand, is a far more refined way to raise a glass. It's elegant and, like a sweater draped over the shoulders, one part continental, one part comical. Let's admit it, we Brits don't do stylish drinking that naturally – we veer neurotically between teetotalism and slumping drunkenly against a new favourite bin in a back alley. This has something to do with restraint – it's also about the kind attention we pay to what liquid oblivion we're sinking. Which brings us, neatly, to Salut, the new wine bar on the block.
The bottles technically have their tops off, but the wine inside is modestly preserved
What's different about Salut is that it boasts a row of Enomatic wine dispensers. Inside raised, oven-like cases, bottles of wine are plugged with thirsty-looking tubes; each is tightly sealed, meaning that although they technically have their tops off, the wine inside is modestly preserved. The upshot of which is that, with a pre-paid Salut card, you can enjoy a vintage of your choosing in one of three different measures: 50ml, or "two good sips," according to the staff, 125ml or the more assured 175ml for one you really like. The absolute best bit about the Enomatics, though, is that you can try absolutely knock-out wines by the glass.
The insider tip, whispered our way by local wine supplier Nathan Fiske, is to keep an eye on what they're loading up on a Friday. There's often a post-work rush for some really special sauce, announced by Salut on Twitter and Facebook. Salut isn't the only wine bar with a "wine jukebox" – Bakerie has one too – but few offer the range of small measures available at Salut with its 42-strong list of wines by the glass (only some of which are in the wine dispensers).
Salut is also the chicest wine bar around. It has great wide windows, but is curiously tucked under the building it lives in: it both holds you close, with dark furniture and a warm glow, whilst appearing unafraid of you walking away. Salut is also supplied by the North Star Delicatessen in Chorlton; the tapas-style plates might not last out a zombie apocalypse, but they are an ample appetiser for an evening – especially as Salut's latest closing time is 11pm. To end, I'd like to propose a toast. Here's to wine that's like a good French sentence: beautiful, complex and worth spending some attention on. Salut!