Contact Young Company + Young Identity: Old Tools >New Masters ≠New Futures at Manchester Art Gallery
Kristy Stott, Theatre Editor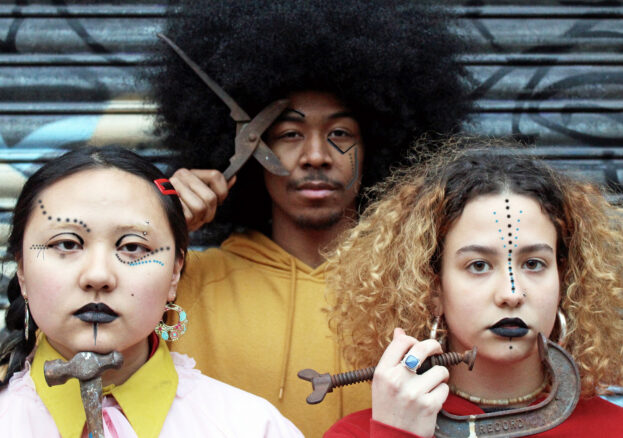 In this new performance piece directed by Tunde Adefioye, the Contact Young Company and dynamic poetry and spoken word collective Young Identity will join forces. A loud and proud Mancunian mash-up, Old Tools >New Masters ≠New Futures will unpick what it means to decolonise popular culture.
Tunde Adefioye is a dramaturg at KVS, The Brussels City Theatre and has experienced life in three different continents. Born and raised in Los Angeles, Adefioye also spent some of his childhood in Nigeria before his studies brought him to Europe sometime later. Now as a 'city dramaturg' at contemporary arts centre KVS, his work aims to bridge the fractures between theatre and the street.
Old Tools >New Masters ≠New Futures will use both spoken word and theatre as a creative toolkit to shape a brand new performance work.
Most recently the Contact Young Company (CYC) received critical acclaim for their experimental off-site works: She Bangs The Drums, performed at the Science and Industry Museum as part of Wonder Woman 2018, and Oh Man which was devised with performance artist Hetain Patel. This triple artistic fusion – Old Tools >New Masters ≠New Futures – from CYC, Young Identity and Tunde Adefioye should most definitely be in your diaries for 2019.