The Jane Eyre Chorlton
Ian Jones, Food and Drink Editor
The Jane Eyre Chorlton is the sister venue to the vibrant Ancoats bar and restaurant, with a look and feel that suits this highly-prized South Manchester location down to the ground. It's a stunning space, full of beautiful natural light, dark mahogany fixtures and a more spacious, family-friendly feel. If you're looking for one of Chorlton's most effortlessly stylish venues, your quest is over. But does the menu match the looks?
In short, yes. Very much so. It's geared around small plates, with a couple of larger options and a smaller snacks section – go for two or three plates each.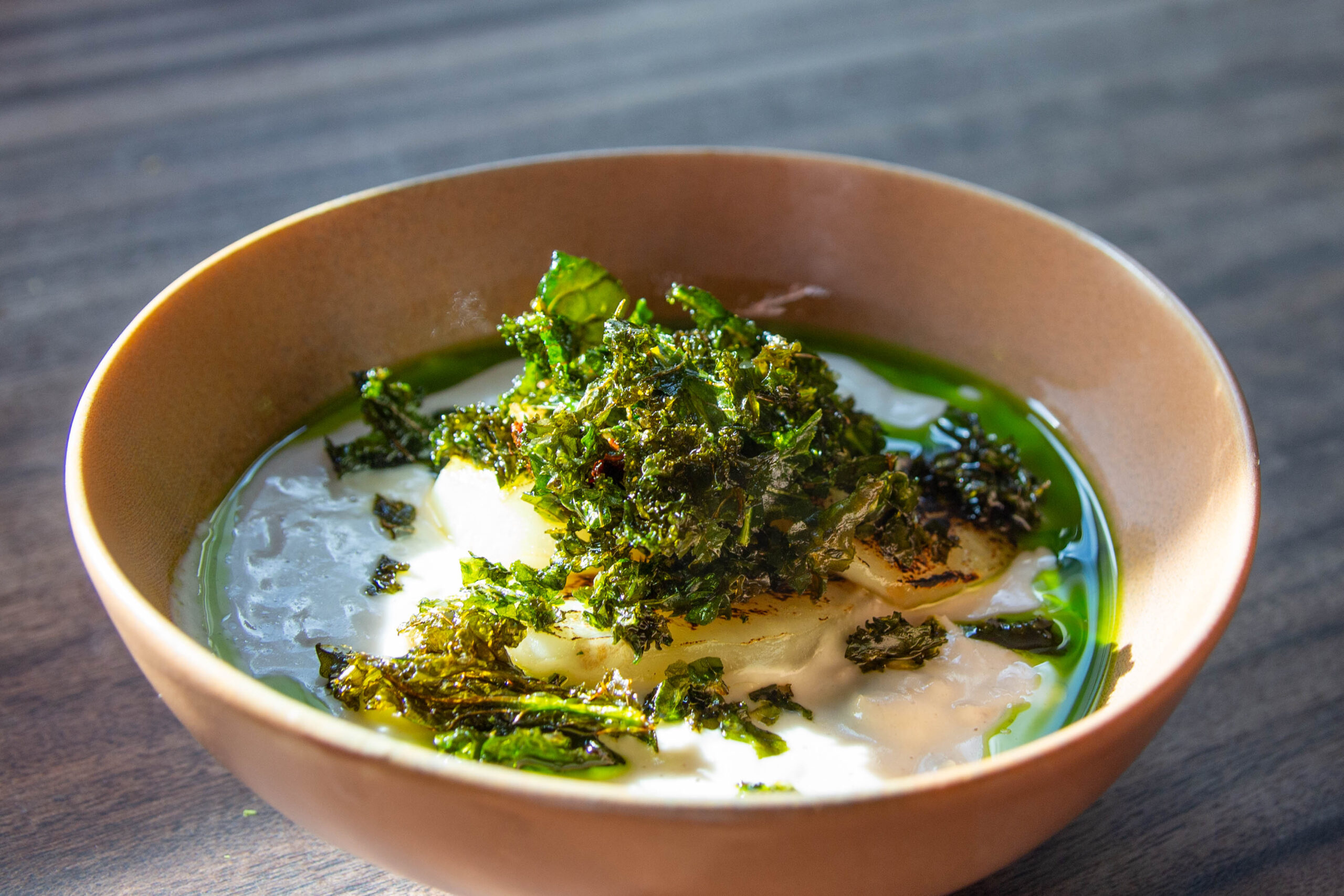 Each dish is a triumph, but it's striking how good the vegan options are. These plant-based dishes aren't just a box-ticking exercise; they're full of bold ideas and even bolder flavours. Take the poached artichokes – this glorious dish consists of a gently poached hunk of artichoke, resting in a coconut and cashew sauce, and scattered with salty pieces of crispy kale. It's nothing too complicated but works together like magic.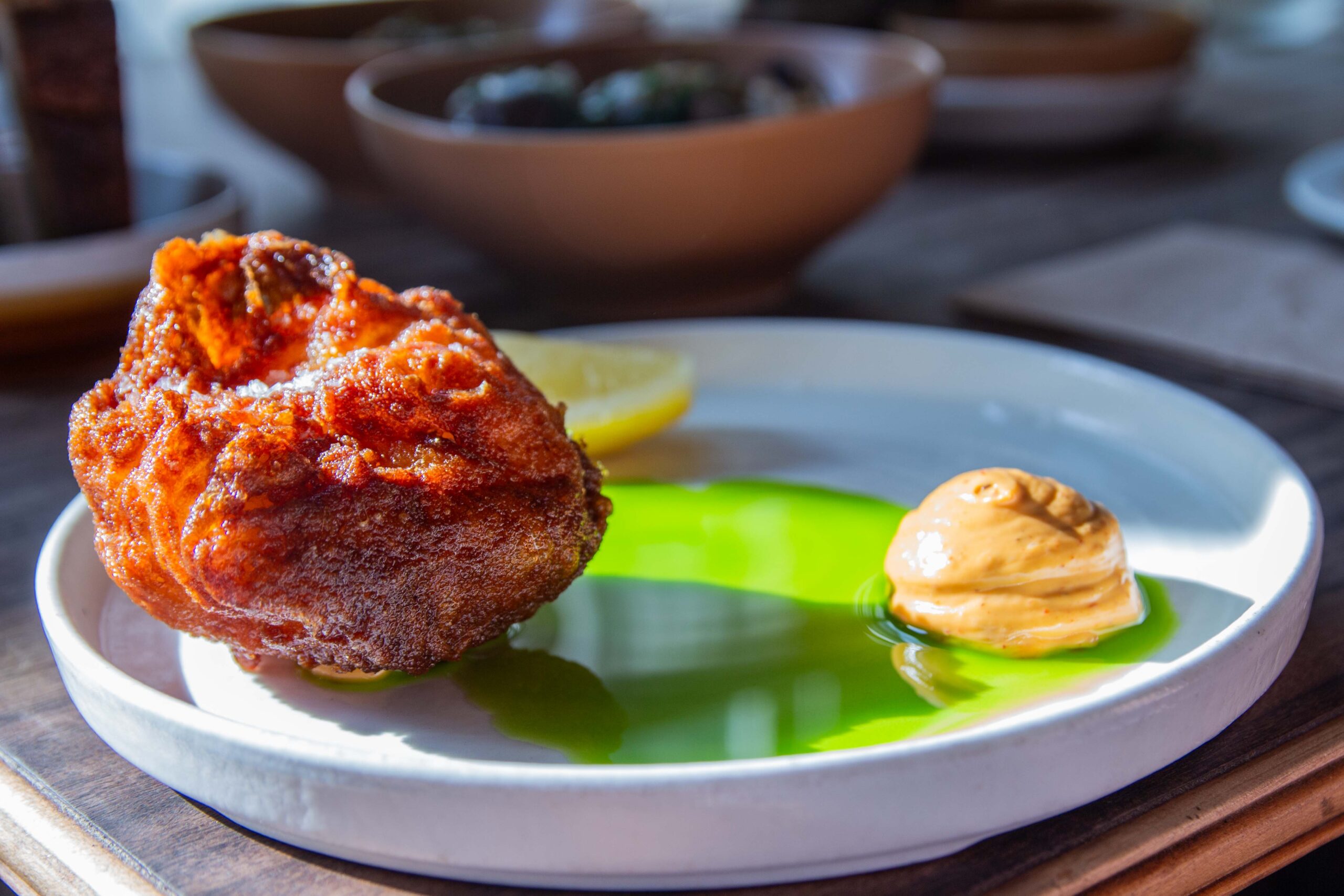 The same goes for the hasselback potato: a large perfectly-cooked tuber, nestled underneath some crunchy potato straws, resting in a delicious salsa roja and dashed with a liberal amount of garlic aioli. It's the humble spud, levelled up multiple times.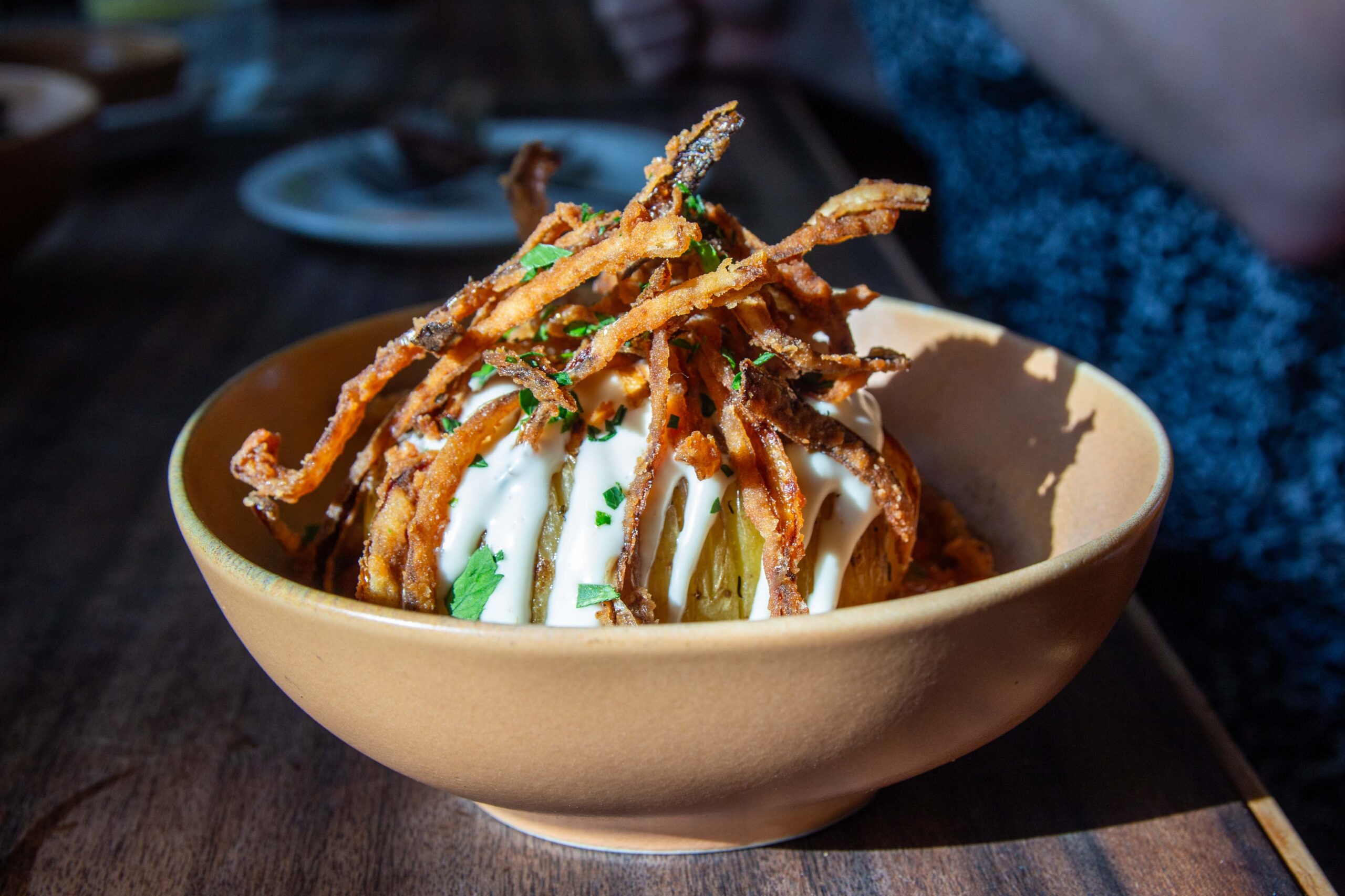 Craving meat? Fear not, The Jane Eyre kitchen team are maestros here too. The pork chilli verde is exceptional, full of slow-cooked, falling-apart chunks of pork, swimming in a sauce made from green tomatoes, parsley, coriander and chillis, delivering a slow-burn heat that keeps you going back for more. (It also pairs remarkably well with the artichokes if you fancy crossing the dietary streams.)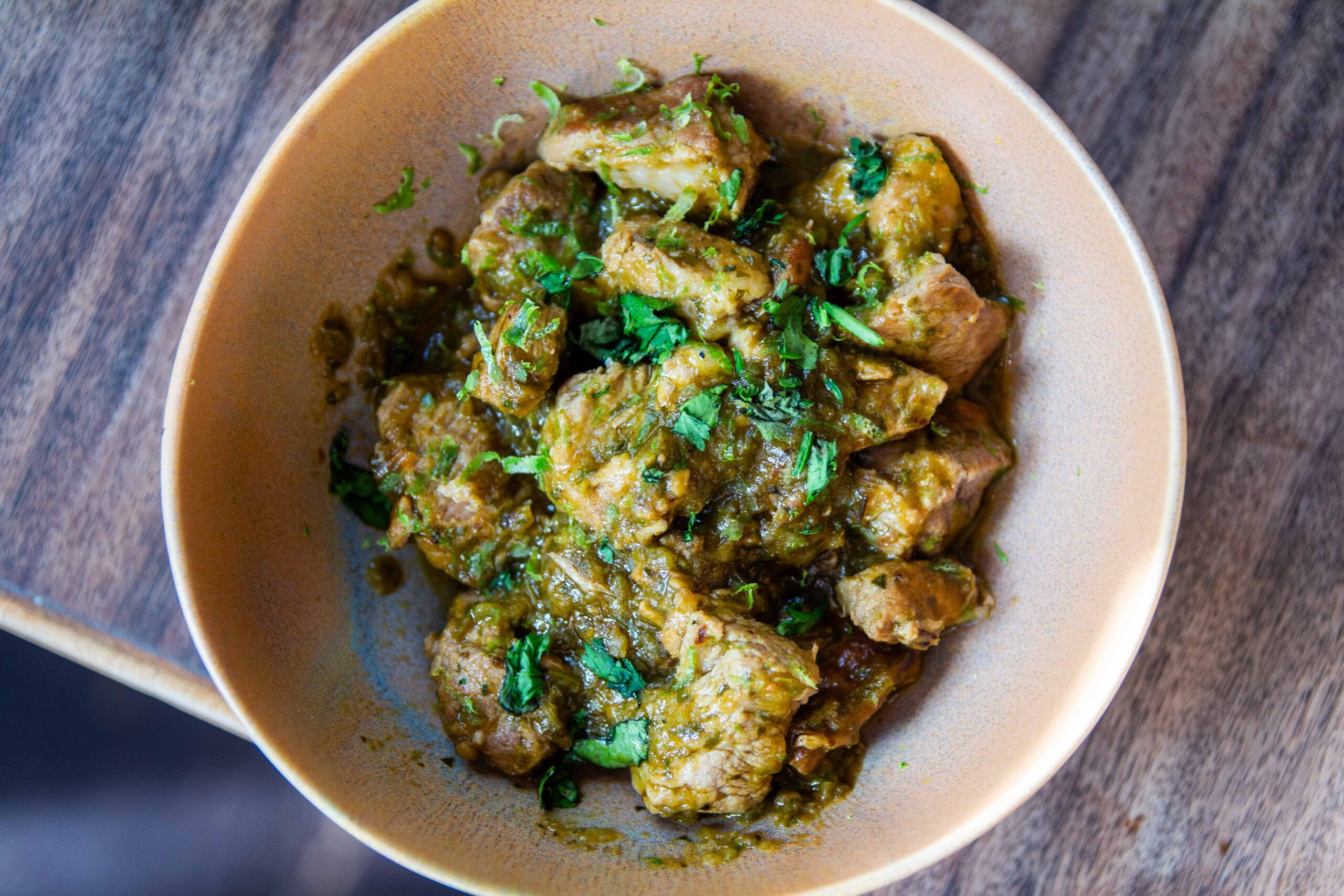 The fresh clams are flawless, with the superb lemongrass and ginger sauce serving as an excellent dip for the two large slices of freshly-baked bread that come with it.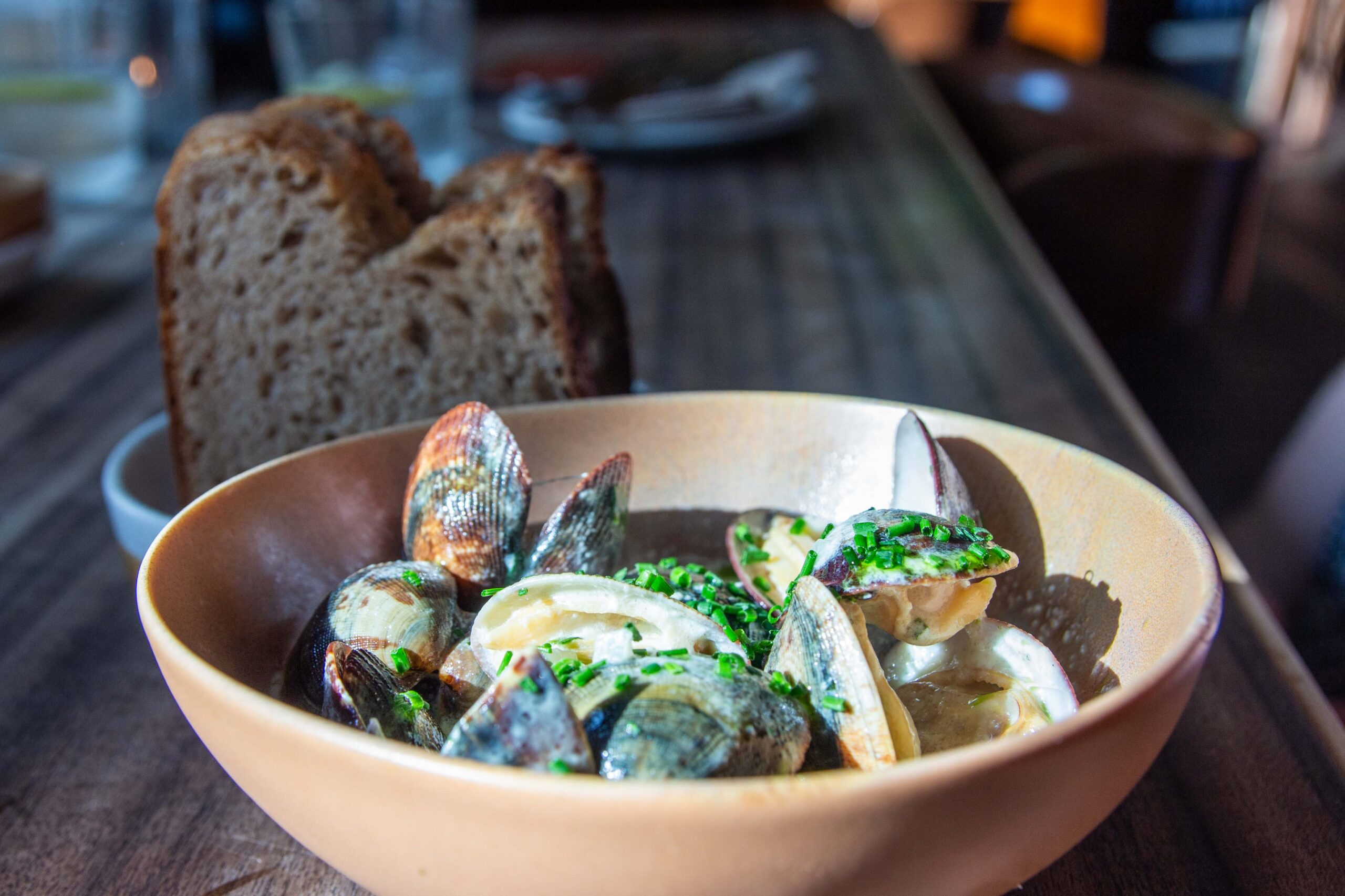 Speaking of bread, if you're a cheese-on-toast aficionado, I can confidently declare that The Jane Eyre serves the North's best. A highlight of the snacks section, it's a snip at just over a fiver – if I lived nearby, this would be my supper most nights. It's everything good about cheese on toast: thick, crunchy, soft and stringy, all at the same time, and comes with a bowl of impossibly rich beef dripping to dip it into. If you try one dish this year, make it this.
The sliced octopus is an interesting dish, also from the snacks menu. Rather than the unwieldy tentacles you might be used to, this arrives as little round sliced morsels, almost sweet-shop style, covered with the leftover nduja oil from the nduja croquettes – all part of the Jane Eyre team's admirable commitment to minimal waste.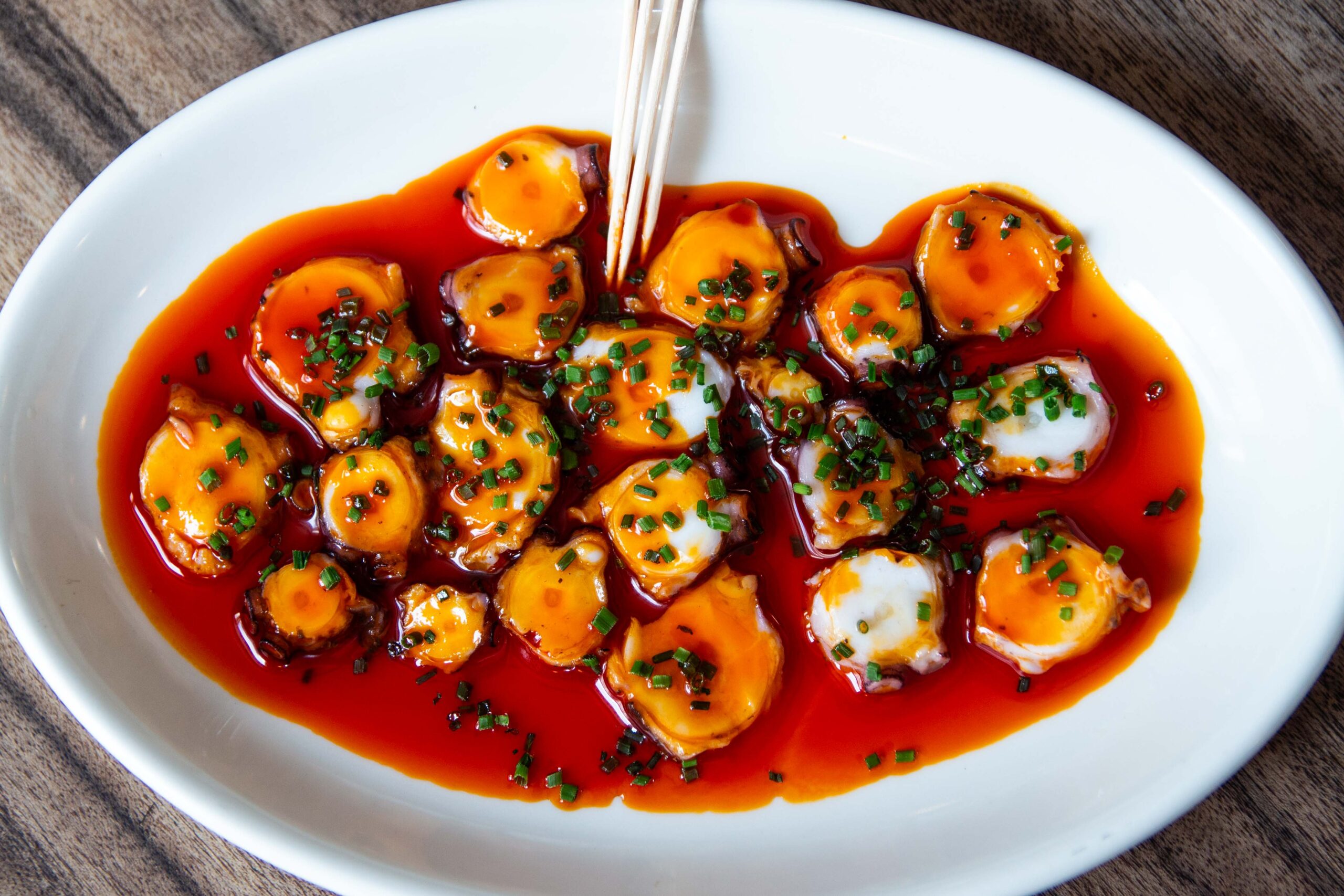 The two vegan desserts are almost as impressive as the meat-free options on the main menu. The towering apricot sponge cake has a wonderful wobble to it, with a soft, warm bite, exactly as you'd expect. But the glazed peaches are something truly special – sprinkled with a light amount of sage and drizzled with some vegan creme fraiche, each bite leads to an explosion of flavour and texture.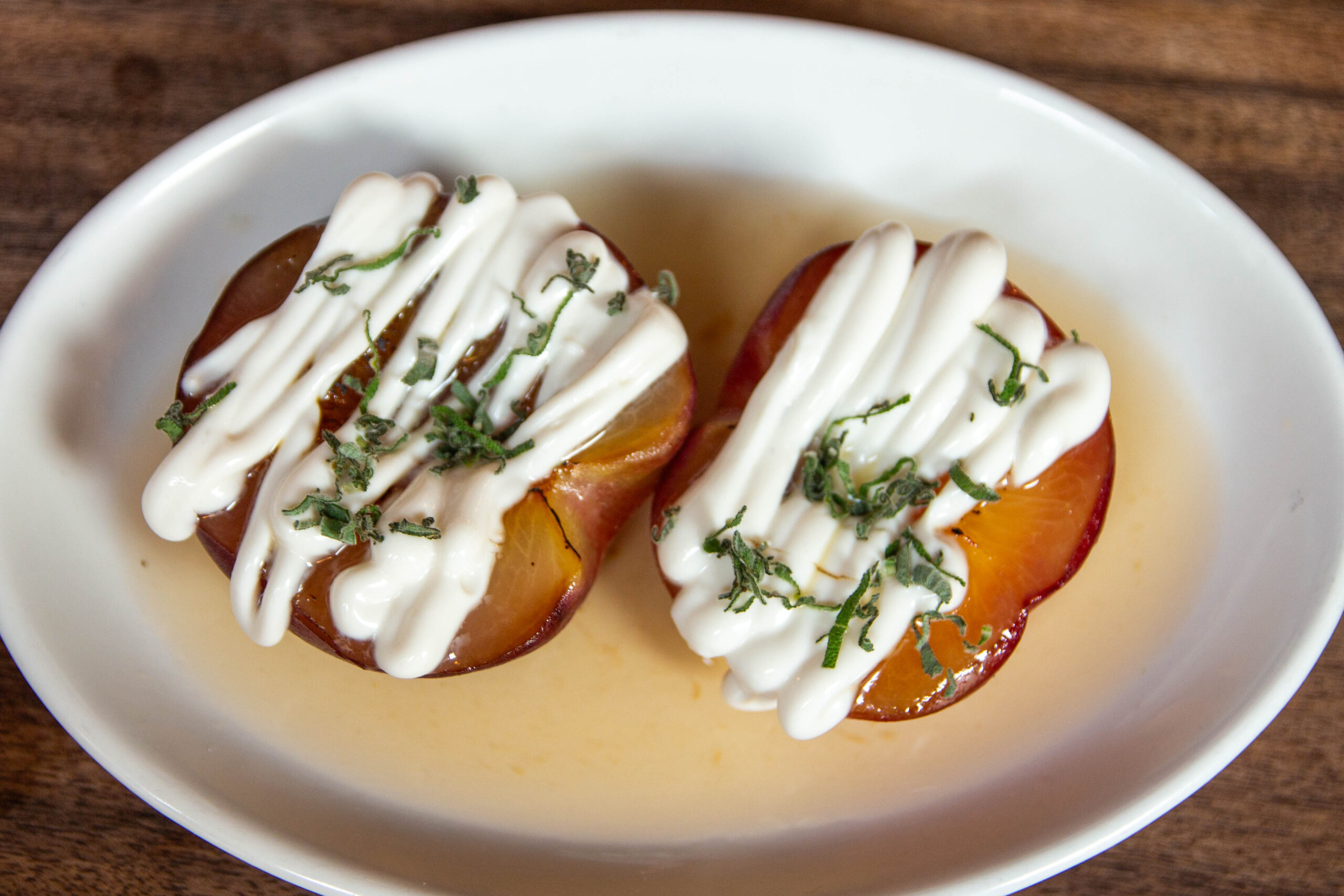 And don't sleep on the drinks. The wine menu is a vino buff's delight, with expert choices to suit all palates and seasons, while the cocktails are elegant, moreish and well-priced, considering the high-quality ingredients.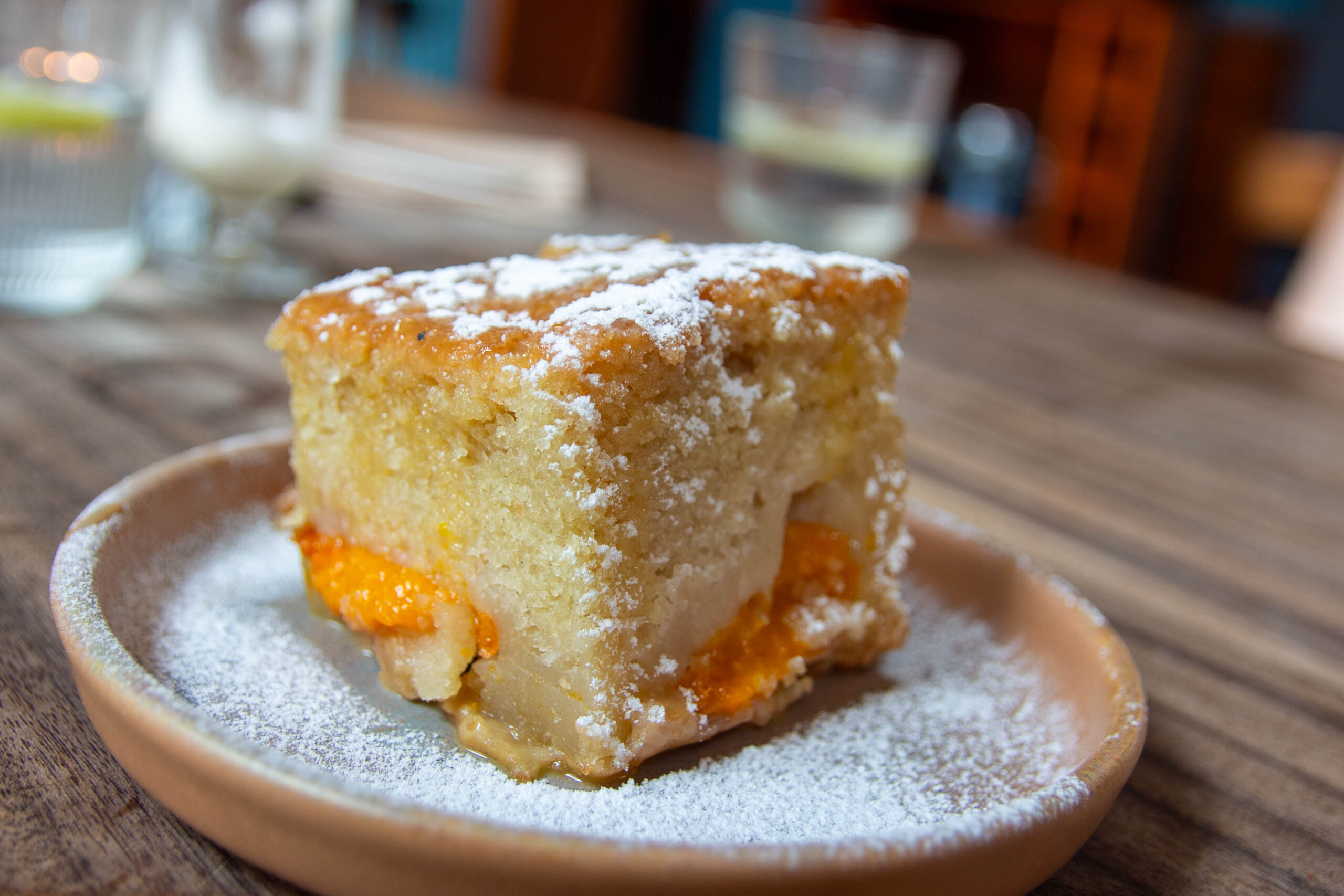 In an area jam-packed with great bars and restaurants, The Jane Eyre Chorlton stands out as one of the most appealing destinations on Beech Road. From kitchen to bar, you'll find a wealth of forward-thinking ideas and unforgettable flavours.