Green Island Festival at Hulme Garden Centre
Johnny James, Managing Editor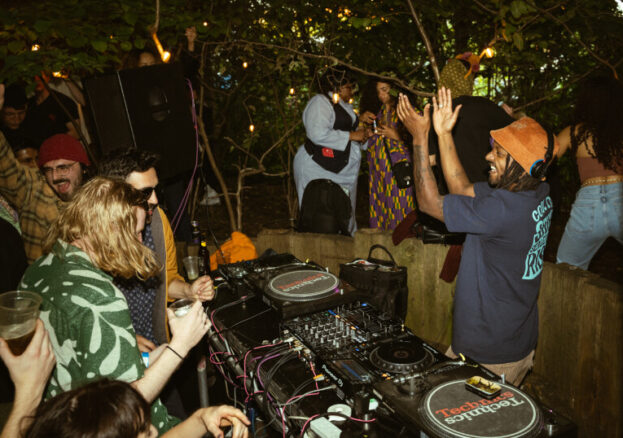 We're not short of options when it comes to festivals in Manchester, but it's always exciting when we spot those that are doing things a little differently. Set in the flora-filled sanctuary of Hulme Community Garden Centre, Green Island champions underground, underrepresented, and emerging artists from across the UK, and places global sounds at the forefront.
Billed as 'an enriching music and cultural escapade for all ages', Green Island is split into three chapters, falling on 17 June, 29 July and 9 September. The first will see the 500-capacity garden centre (a brilliant community space a stone's throw from the city centre) transformed into an arts mecca, housing three stages, one of which will present a rotation of takeovers by BBC Introducing, Ruffy's Lab and Northern Lights Home X The Garden.
The line-up encompasses genre-spanning live music, vocalists, DJs and spoken word performers. Headlining is BCUC, an "afro-psychedelic future pop" band hailing from Soweto, South Africa. Joining them will be rowdy ska collective Galivantes, alt-rapper Charlie Boy Manson with vocalist Francs, global beats ensemble The Goddess Collective and ethereal singer-songwriter, Caitlin LM.
On the decks, Pete on the Corner will be exploring global rhythms and rare grooves, joined by High Hoops (the duo celebrated for throwing heroic LGBTQ+ parties), SHEWillProvide (a collective championing Black women and non-binary artists), Charms, who'll be bringing a selection that spans Amapiano, UK funky and percussive afro rhythms, and Dr Jive, from whom you can expect a fun-loving mix of disco, soul and funk.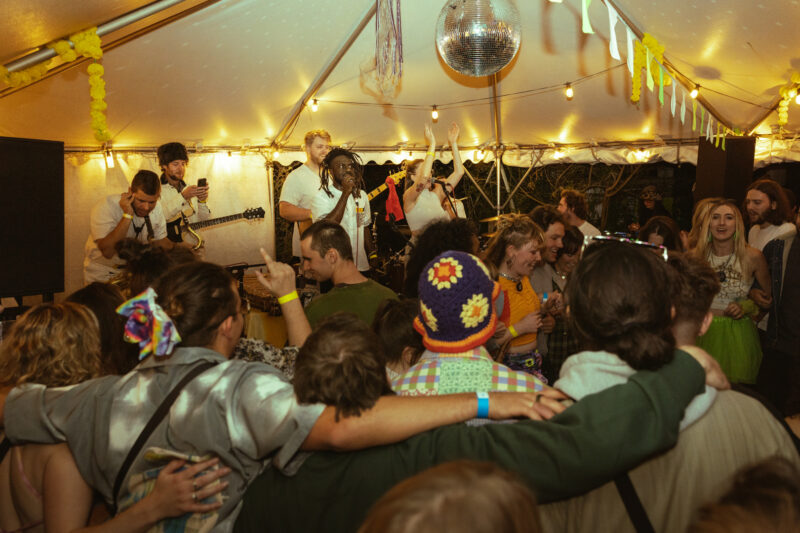 The live music runs from 1pm to 9pm, but families are encouraged to head down from 10.30am, when there'll be a programme of activities curated by family rave pioneers The Playhouse Project, celebrated for reimagining club experiences that get parents and kids stomping on the dancefloor together.
Strictly for grown-ups… At 9.30pm the party moves to the iconic NIAMOS, just a minute's walk away from the garden centre, where DJs will be bringing the fire until 3am. Hosting the afterparty are vinyl enthusiasts My Analog Journal, who've curated a line-up of Apricot Ballroom b2b Lena C, Zag b2b Miche, plus a special guest headliner yet to be revealed.
Making sure you're well-fed during the day, food vendors include Didsbury's dumpling and kimchi masters Midori, who'll be providing Japanese/Hong Kong fusion fuel alongside the Boneless Brigade, who'll be serving up plant-powered street food delicacies. As for the drinks offer, SEVEN BRO7HERS Brewery are official sponsors of the festival, and will have some of their favourite pours on tap (fun fact — SEVEN BRO7HERS is run by seven actual brothers from Salford who brew excellent craft beer, while their four sisters distill similarly excellent gin under the name FOUR SIS4ERS).
Speaking about the festival, Green Island co-founder George McGirr said:
"We are committed to creating a festival that is inclusive, diverse and works as a space for Manchester's underrepresented artists. There's so much talent in the city so it's more important than ever to have a platform to showcase it. Accessibility is a fundamental element of the festival as we want to encourage as many people from different walks of life to come and experience what our city has to offer."
Accessibility is fundamental to its founders' vision for the festival, so a combined day festival and afterparty ticket starts at £22.50 per person, while festival and afterparty-only tickets start at £12.50 each.