Libertine
Ian Jones, Food and Drink Editor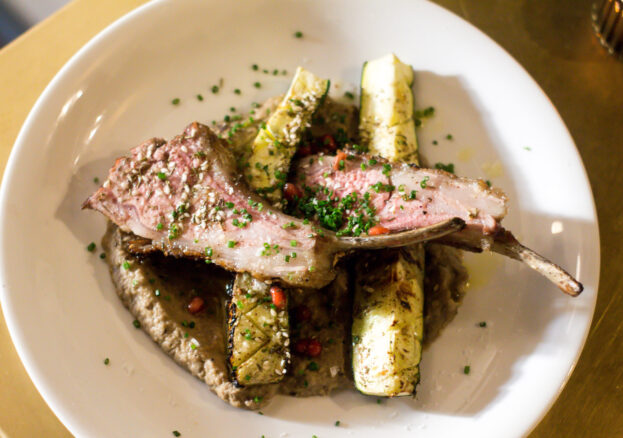 A new restaurant from the culinary whizzes behind Cottonopolis and Edinburgh Castle, two of the city centre's best restaurants? Sign me up. This brand new spot takes over an old bank in the heart of Withington, transforming it from an elegant but not especially fun venue, into a welcoming destination, ideal for drinking and dining late into the night.
It's full of intriguing areas: a dimly-lit date-night room, outdoor seating and the main space with a ceiling as high as the Sistine Chapel. It's certainly not your average identikit new restaurant so the food needs to be special to live up to this. Happily, it is.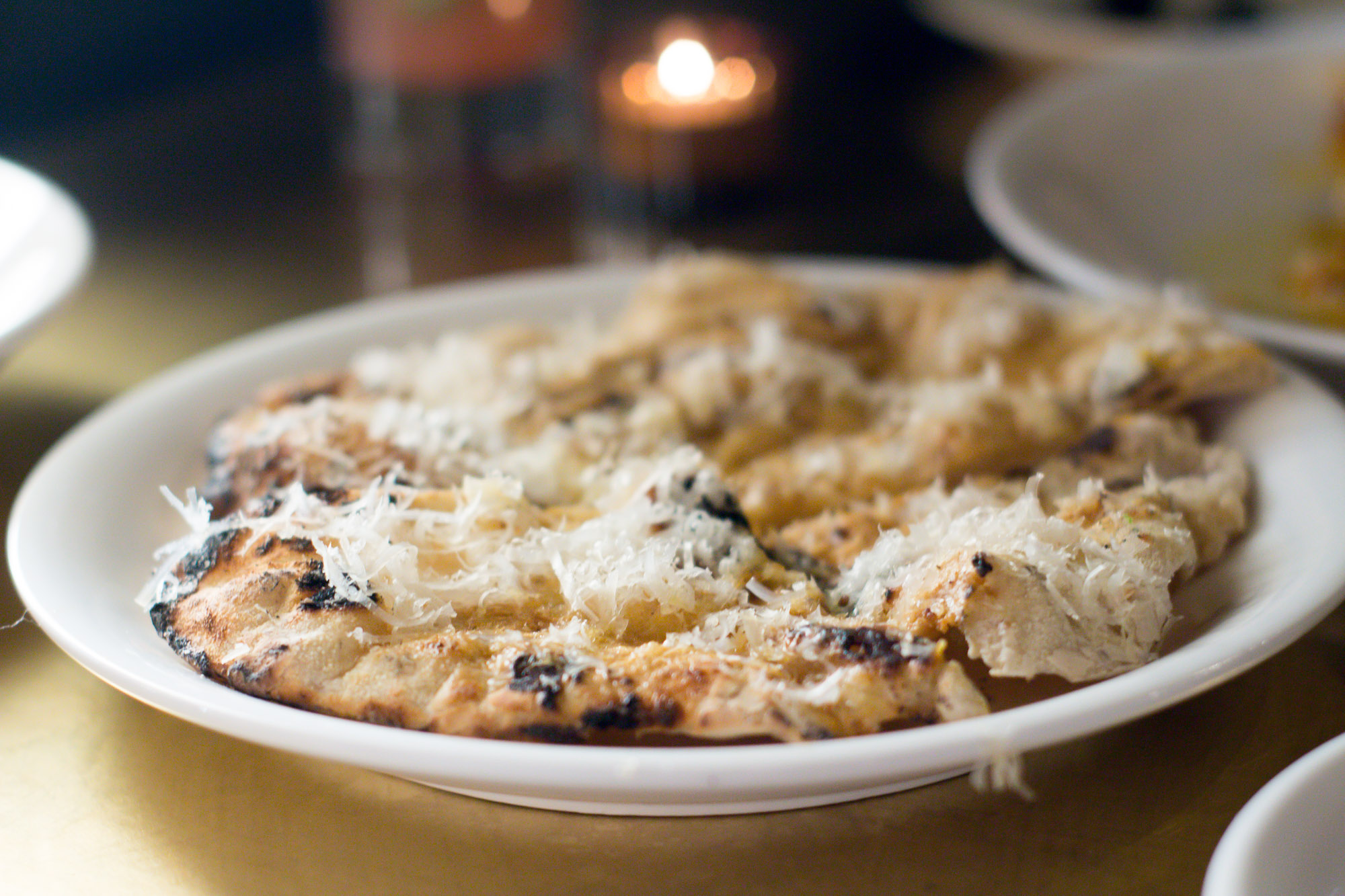 The menu is geared toward sharing, with a small plates section and the more substantial 'Fire', which offers items cooked on the charcoal/wood grill, not forgetting a pizza section. The menu looks to be designed to be refreshed every few weeks, offering up specials and new seasonal items.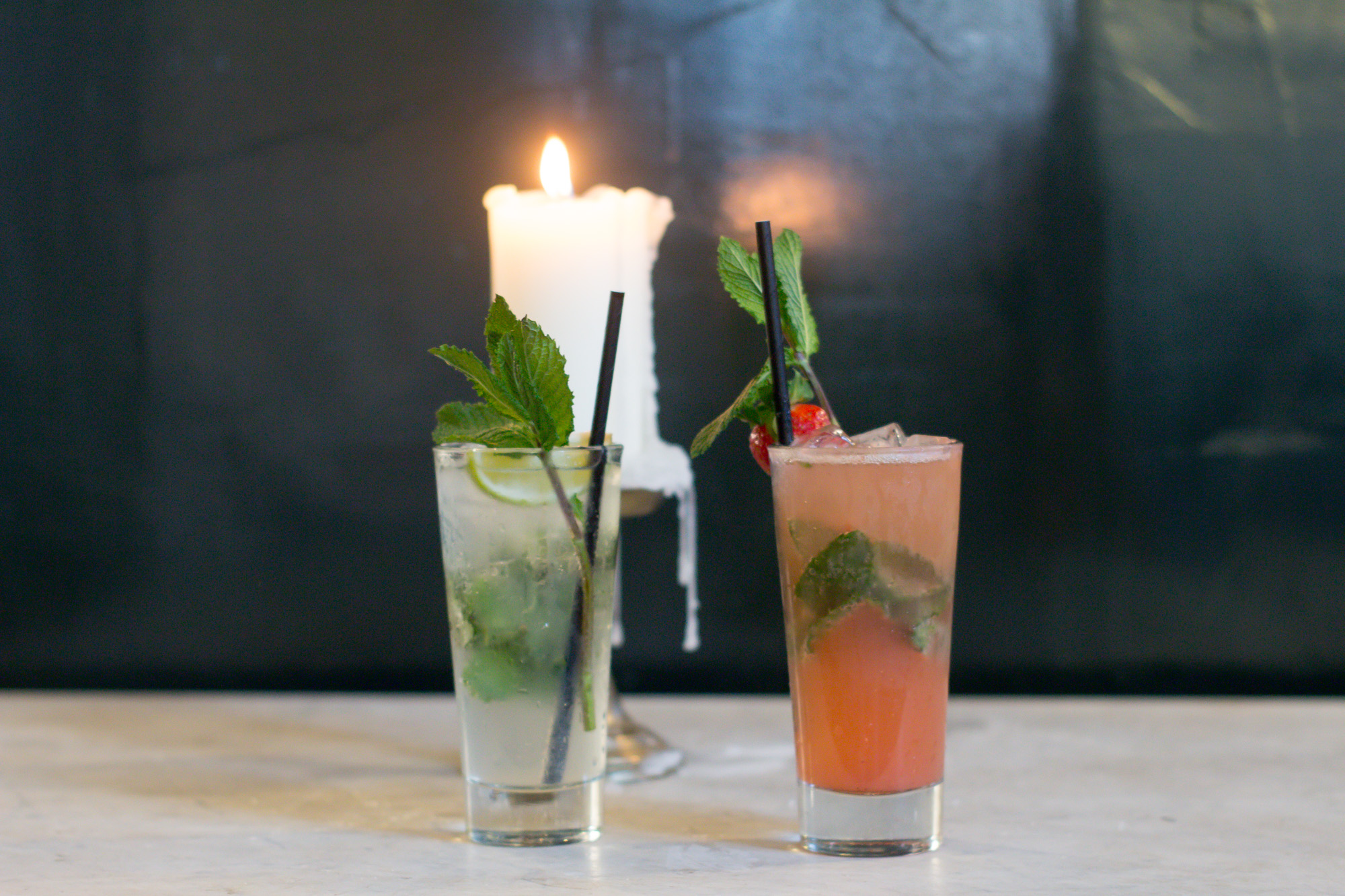 The coal fire flatbread is a great example of what the kitchen team are capable of. It sounds simple enough – it's just bread – but the addition of yeast butter means a glorious umami taste runs through the entire thing, then it's scattered with Prosociano, a dairy-free vegan take of parmesan, indistinguishable from the real thing.
Smoked Jersey royals make for a satisfying carb option, covered with rosemary salt, chives and an oil made from ancho chilis. It's an unshowy plate, but a must-try, either as a snack in its own right or to go alongside one of the heavier plates.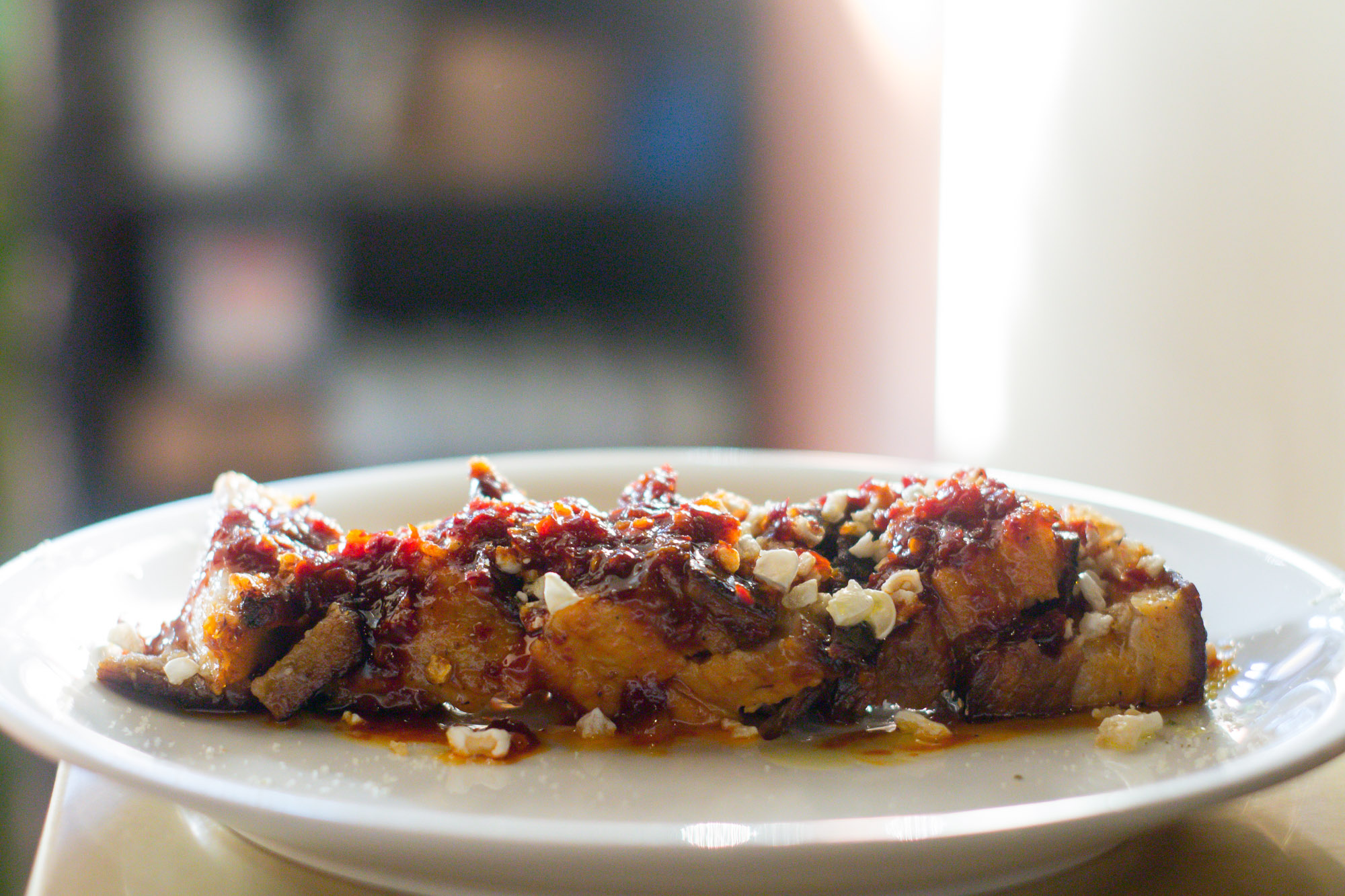 Which brings us to the oak smoked pork belly, which undoubtedly belongs in the South Manchester food hall of fame. It's all bold reds, thanks to the harissa honey smothered thickly over the plump chunks of pork belly; then for texture, crackling. It's an inspired combination. If you eat meat, you need to eat this at least once.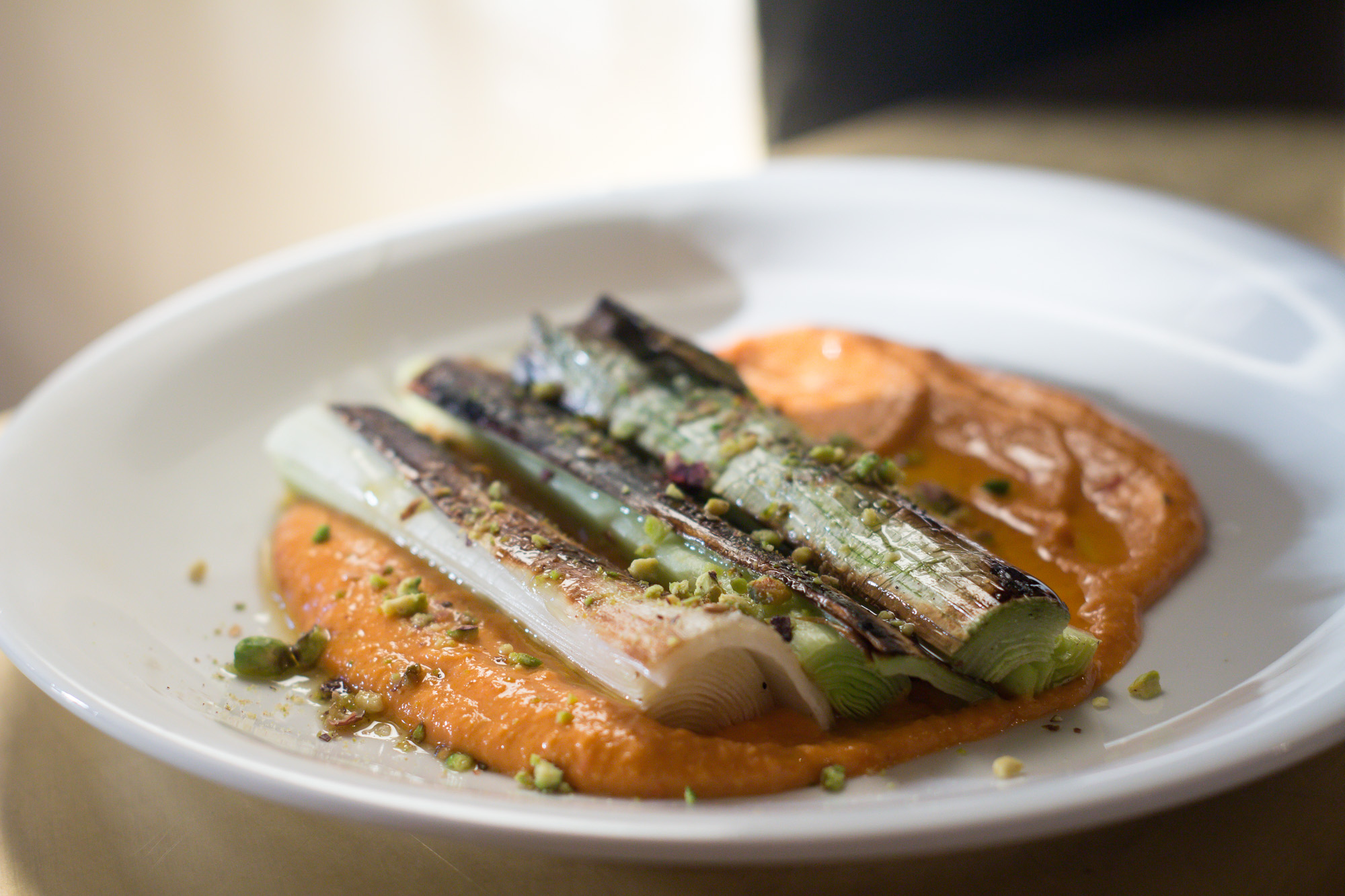 However, non-meat-eaters are well served, thanks to ashed asparagus and coal fire leeks (delicious, but can some boffin please genetically modify a leek to cut in half like a normal vegetable?) but especially the roast cauliflower, from the fire section. It's an imposing vegetable at the best of times, but perch it on top of some dark dhal makhani (with some ashes from the fire swirled in for good measure) and cucumber labneh and you've got arguably the most filling and aromatic dish on the menu.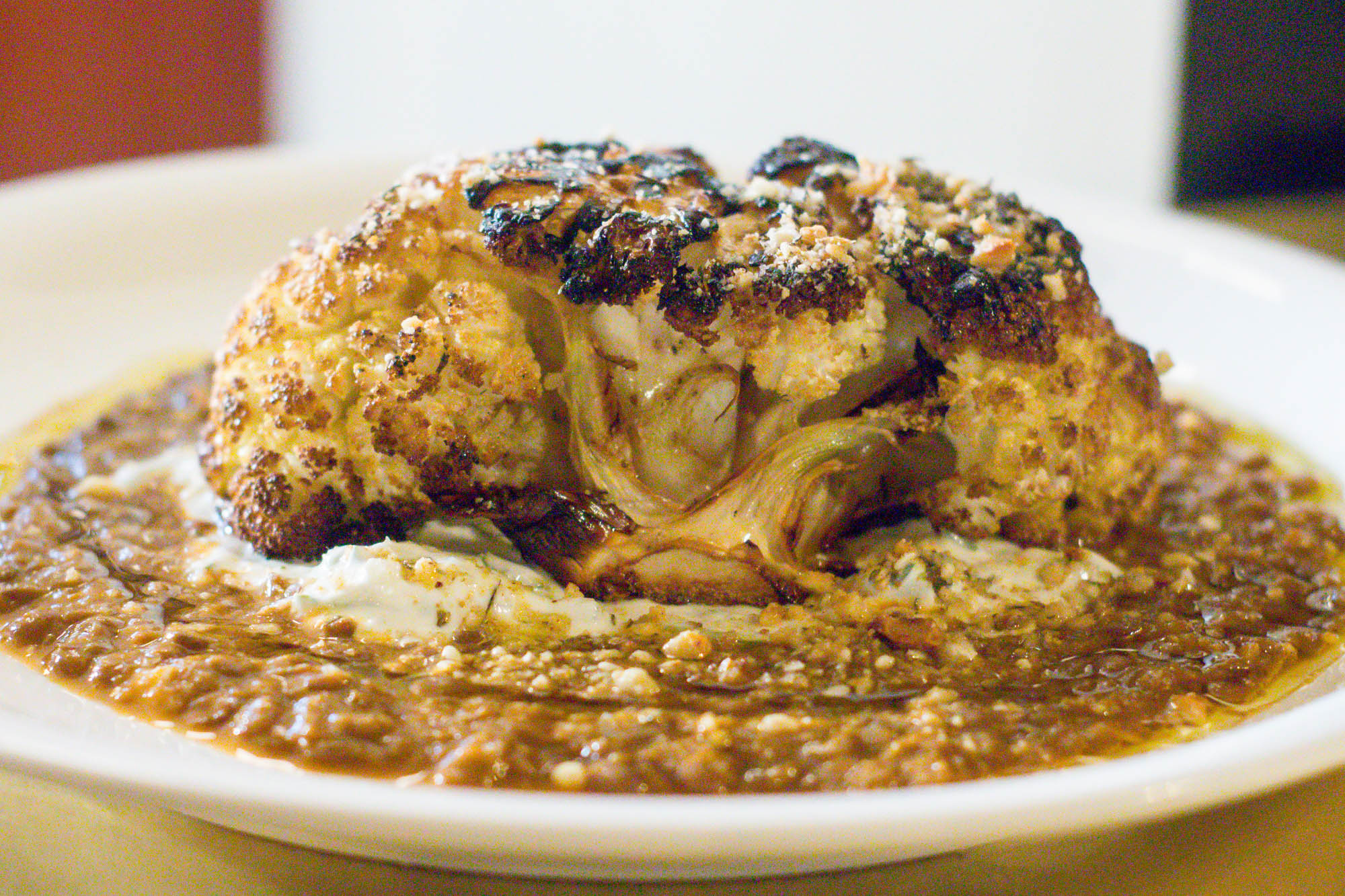 Other than the exceptional food, the drinks are superb and the staff a delight to engage with. If you live in Withington you now have a destination restaurant to shout about, and if you don't, time to hop on a tram and see what all the fuss is about.