Sacred Harp Singing in Whitworth Gallery
Carmel Smickersgill, Tours & Activities Editor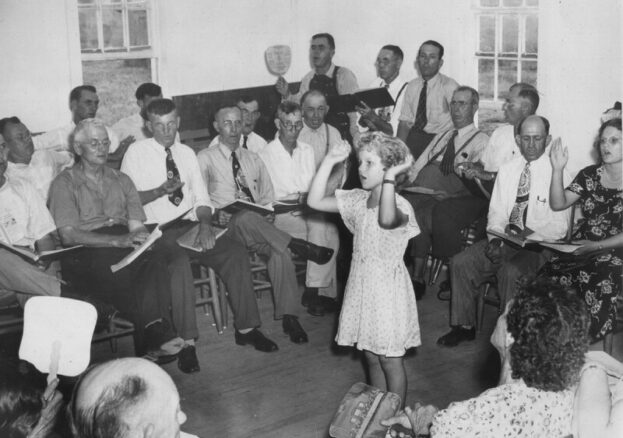 Sacred Harp singing is one of the most distinctive styles of community singing around. Having started in America in the 1800s using hymns and folk tunes as the backbone for the music, it's an accessible way of singing in four part harmony. The voices are always unaccompanied and the aim is to enjoy the experience of singing as a group rather than musical perfection. Join Manchester Sacred Harp Singing for an afternoon of a capella antics at the Whitworth Art Gallery.
The four voice types sit facing each other in a square formation meaning the singing is funnelled into the centre of the room creating a massive sound. It's overwhelming to be part of this sonic phenomena and makes you feel connected to the people around you in the most instinctual human way possible.
The sessions are open to everyone and anyone, no matter your experience or voice type. Sacred Harp is designed to be as accessible as possible. It's about participation rather than performance so there's no atmosphere of 'choir practise' in the space, more that of a ritual or ceremony where everyone plays an equal part. Find out a bit more in the video below.
Singers can turn up on a drop in basis however, it helps the organisers massively to have a rough idea of numbers beforehand. Try it out in the new year and learn to connect to people in a totally different way.