Herbivorous Withington
Martin Kevill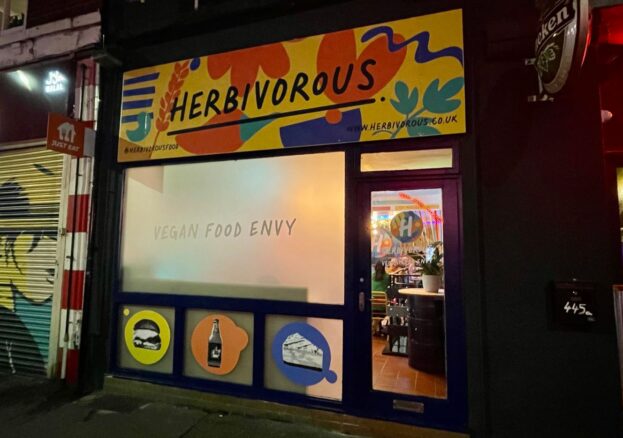 There's a new independent restaurant in Withington and you might recognise the name. Herbivorous has been touring the UK for years, serving exciting vegan food at some of the nation's biggest festivals in their bright green horsebox, plus a lengthy stay at CT favourites, Hatch, and now owners, Robyn and Damian, have finally found an eligible spot on the main strip in the heart of one of the most vibrant suburbs south of the city centre.
Herbivorous' goal is to give people Vegan Food Envy, something they've been giving regulars of Hatch on Oxford Road for a while. Now, they leave the sub-Mancunian Way venue with a strong reputation and a much-evolved menu that's set to get the people of Withington chomping.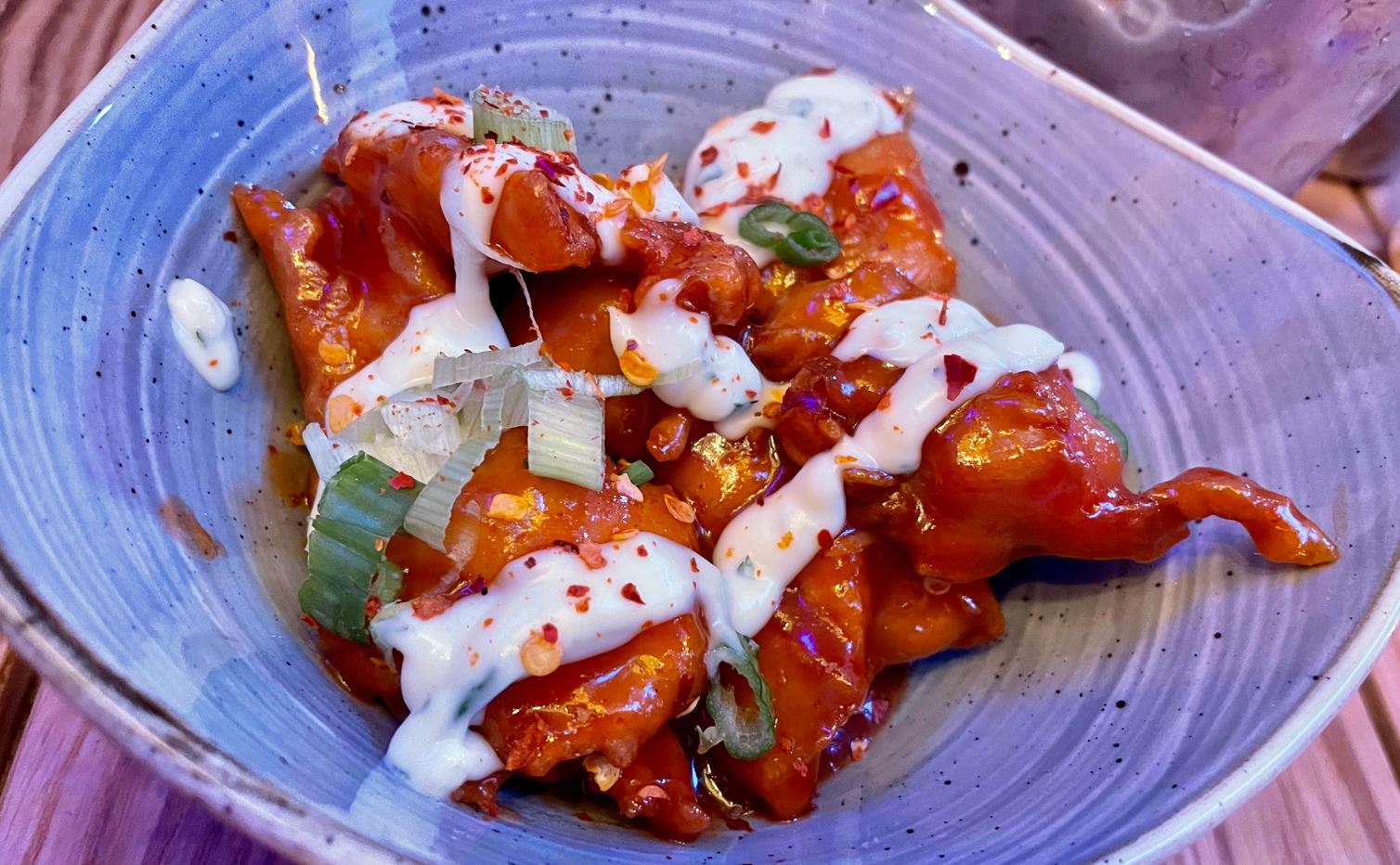 Robyn and Damian create almost all of their dishes in-house, making seitan and sauces from scratch. The result is a refined, but outlandish menu that's been developed over five years of passionate work.
If you're big into burgers, they do burgers, but there are flatbreads and sandwiches too and it's all plant-based. Yes, you heard; the entire menu is created using these things called 'plants', but you'll experience dishes that take on an uncanny resemblance to things like Tandoori Lamb Koftas and Fried Chicken as well as other animal-based classics. The loaded fries for example. They're perfectly cooked on their own but come with a choice of toppings including Thai Basil Beef and Philly Cheese Steak.
It's the kind of place you'd take your loud-mouthed, anti-vegan colleague and tell him it's real meat, only to reveal at the end, after he's already told Instagram he's had the best chicken since the 2006 Monster Truck Show, that it is in a fact a bit of magical wheat and no poultry have been widowed in the process.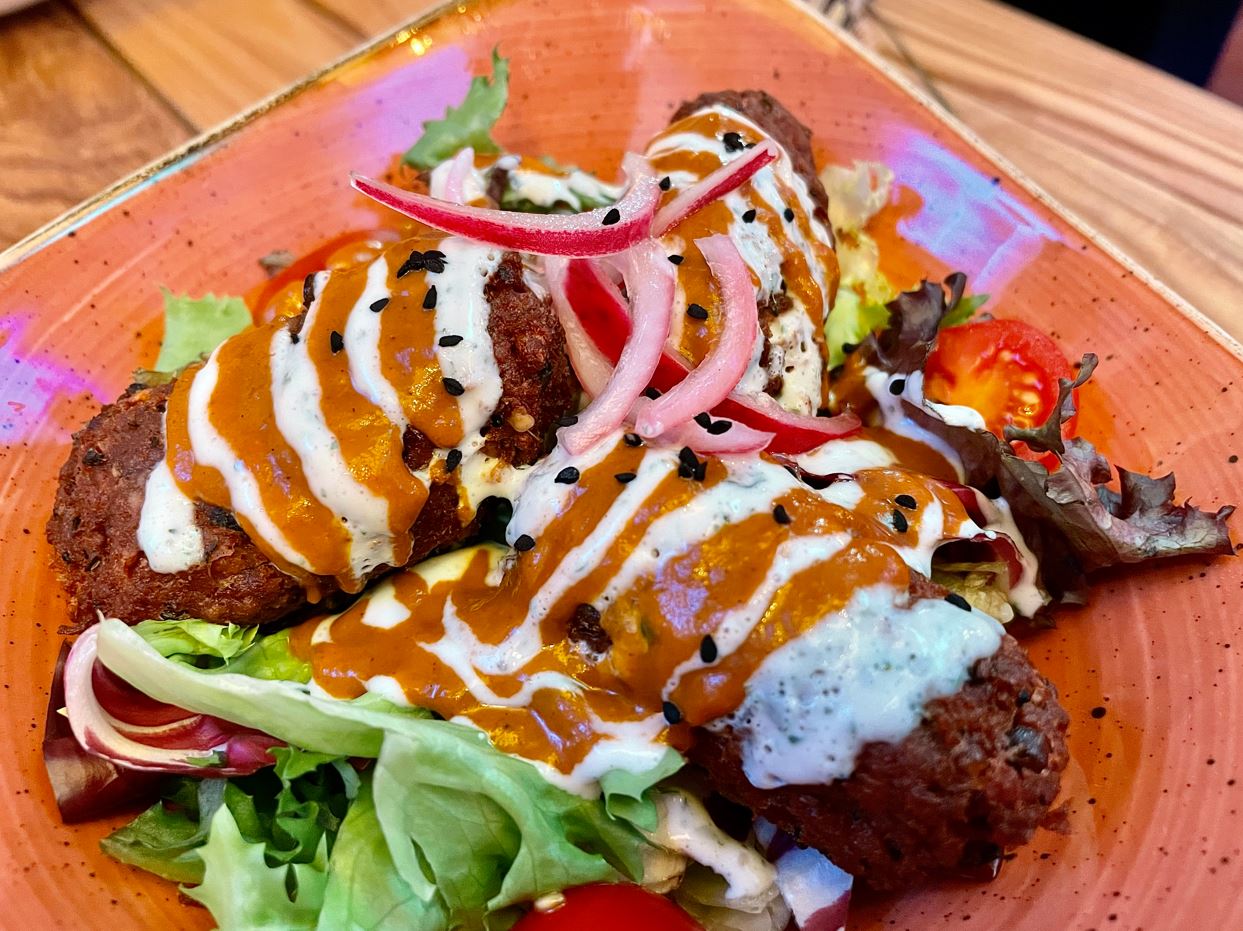 Don't ignore the desserts, as Herbivorous proves that dairy-free doesn't have to taste like Play-Doh. In fact, you'd struggle to better these with any ingredients. The Creamy Cheesecake is a stunner and the portions are so generous they'd make Adam Richman's eyes water.
The food is tastefully built and the craft run rights through the menu, but the plant-based cocktails are not to be missed. The tempting range includes Rum Punch and Lemon Bonbon whilst beers and ciders are all sourced locally from the likes of Burton Road Brewery, Pomona Island and Bolton's Red Bank Cider. This turns Herbivorous into a great spot to socialise and fill up before heading on to other places.
New restaurants take time to settle in, but Withington should welcome a place that takes veganism and makes it naughty, tasty and easy to love… and not just by vegans. Better still, it's not just Withington benefitting from Herbivorous' new venture; a change of location and a bigger kitchen means there's a whole new catchment area for their delivery service, which launches in just a few weeks.