Wilderness Records: shop and cafe
Carmel Smickersgill, Tours & Activities Editor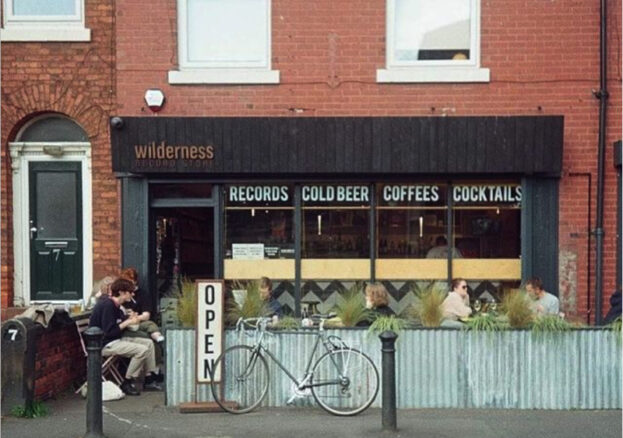 Nestled in the backstreets behind Withington high street, Wilderness Record Store can usually be found pumping out great sounds, good vibes and generously decadent treats. They are a fiercely independent shop, supporting a bountiful range of sought after vinyl, alongside gems from local independent labels. Their love for excellent music, coffee and beer is wrapped in an atmosphere of warmth and relaxation, making the shop feel like an enclave of calm away from the main road.
One of the strongest features in Wilderness' stock, is their constant stream of fresh releases. With no genre constraint, the friendly and enthusiastic staff are more than happy to explain exactly why a certain artist or label has been given the privilege of sitting on their shelves. No matter your music taste, their collections of rock, jazz, soul, funk and psych are the kind you can easily spend an afternoon getting lost in.
Alongside records, Wilderness also provides tasty comfort. With coffee from local roasters Grindsmiths and a whole bunch of sweet treats, produced by local independent bakers. For later on in the day, they have a great selection of local beer as well as wine and spirits. No matter what your vice is, you can be sure to enjoy it with a well curated and diverse soundtrack. The shop's sound system has never known a dull moment, with staff sharing whatever currently excites them musically.
Although things have had to change recently, Wilderness previously ran a successful events series. With in-house gigs from local bands and all day DJ sets, there have been many times where the shop has been buzzing with excitement from a packed in crowd.
Explore the Wilderness Records' online shop today to experience their excellent music taste for yourself.