Salsa workshops at Instituto Cervantes Manchester
Carmel Smickersgill, Tours & Activities Editor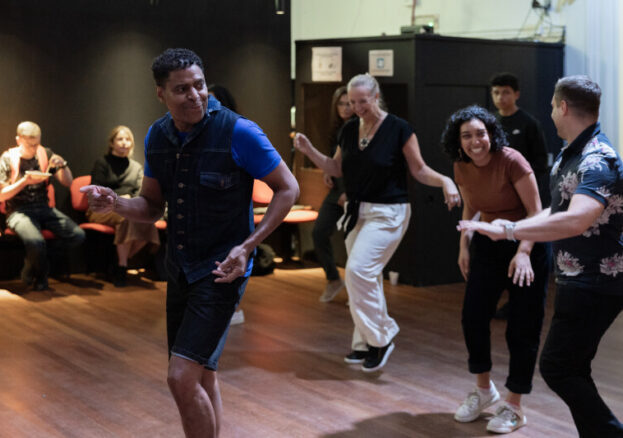 The weather is getting colder and naturally we look for more ways to keep our bodies warm, our minds sociable and our souls filled. Join Instituto Cervantes Manchester for an autumn salsa course which can do all these things and more. Each week there is a one hour beginner class and two hours of intermediate salsa, so pick your level and get involved.
Salsa is one of the most popular dance styles in our modern world. Emerging out of the music style of the same name, salsa originated in Cuba. It combines a range of earlier styles of dance such as Mamba, Cha cha cha, Bomba and Son Mutono. Its popularity is arguably a lot to do with the ease with which people can pick it up. Even if you just know the most basic steps you can have a lot of fun dancing the night away and losing yourself in the music.
Salsa is also a highly sociable dance form. The community around it encourages people to dance together and just have fun regardless of your level. However, courses like the one at Instituto Cervantes are a great way to improve your technique and pick up some of the more advanced steps. You can then take these into salsa socials where everyone on the dancefloor has a shared language of steps and moves.
Dancing is an awesome way to keep fit and maintain your mental health at the same time. For those of us that find the SADs of autumn particularly rough, it can be a great way to combat the darkness and cold creeping in.
The Insituto is not just limited to salsa dance, you can find tango and flamenco classes on their website as well. All of the above are running throughout the Autumn. Outside of dance, they also have regular Spanish language classes running continuously, details of which can also be found through their website.