The Spirit of Manchester Distillery
Johnny James, Managing Editor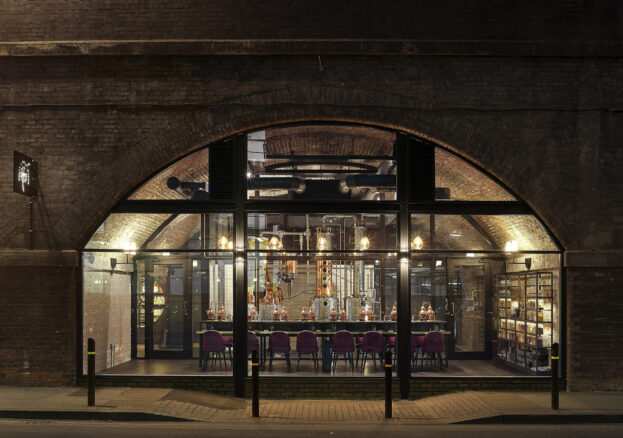 A must-visit for gin lovers and the yet-to-be-converted, the Spirit of Manchester Distillery is the perfect place to while away a few hours in Deansgate. Set in six lovingly restored Grade-II listed railway arches, the independent distillery balances an international reputation with some of the most personal tours, tastings and gin making experiences around. Go for those, and stay for the adjoining cocktail bar and kitchen, Three Little Words, serving perfect G&Ts, creative cocktails and delicious small plates.
The Spirit of Manchester Distillery is home to the award-winning Manchester Gin, Manchester Spirit Vodka and One-Eyed Rebel – you've no doubt seen these eye-catching bottles on the shelves of many a late night haunt, and the luckier among you will have clinked a few glasses of them. But there's one thing that you won't get unless you visit the distillery, and that's the story behind these spirits.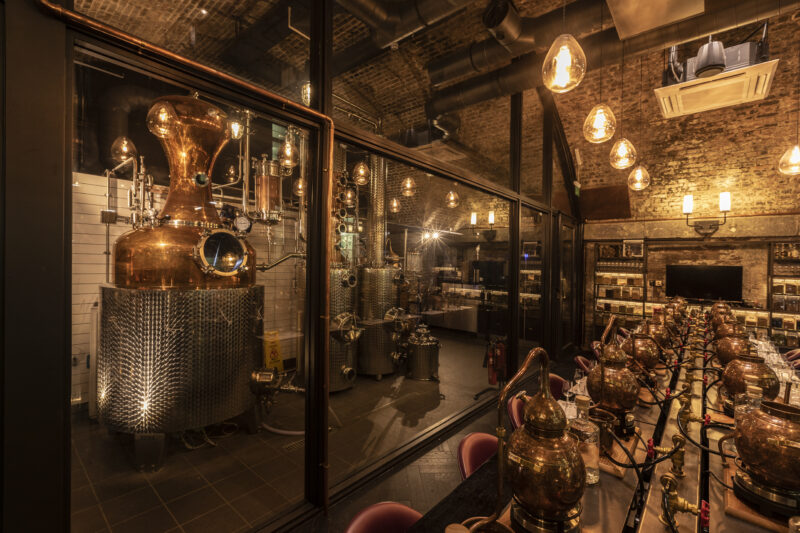 The interactive experiences on offer at The Spirit of Manchester Distillery combine the distillers' hard-won expertise with their contagious passion for what they do, placing their products in the context of both the city and the people who created them. From one-hour tasting sessions for £25 to 2.5-hour make-your-own gin workshops for £85, there's something to suit every taste and budget.
We opt for the distillery tour and tasting, led by the James, a brilliant host – enthusiastic, knowledgeable and funny. After handing around some ice-breaker G&Ts, he kicks things off by telling the surprisingly touching backstory of Seb and Jen, the couple who founded The Spirit of Manchester Distillery. From distilling gin in their dining room as a way of spending more time together to building this internationally admired, state-of-the-art distillery, theirs is an unlikely and inspiring story, with the city of Manchester at its heart.
Next comes the tour of the distillery and its colossal, glistening tanks, which are named after strong females through history – Emmeline being our group's favourite. James is brimming with knowledge as he talks us through the distilling process, breaking down the steps in a fun and humorous way, and even giving us a sneak peak at some work-in-progress projects that the ever-tinkering Seb is working on right now.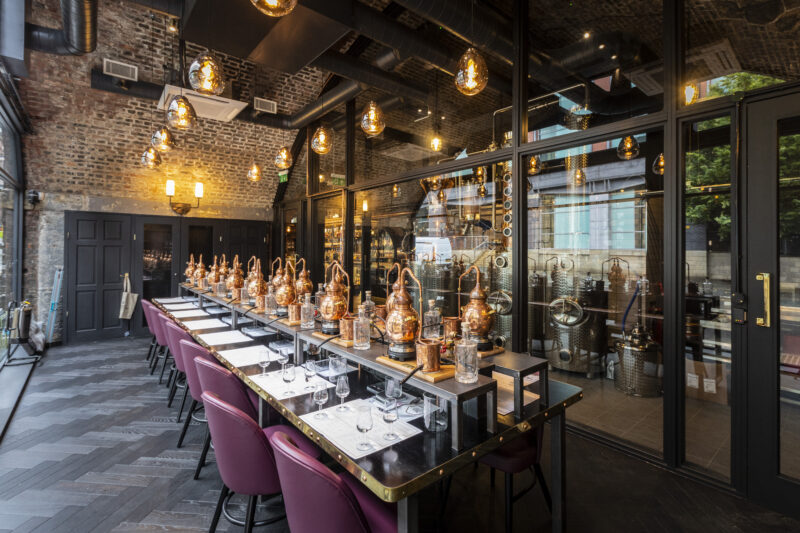 Then, the bit we've all been waiting for – the tasting. We're guided towards a huge wooden table in a private room, with six generous gin tasters on each setting. They may look the same, but they vary wildly in aroma and taste. Some are herbaceous and earthy, others fruity and crisp. We each have our own favourite, but all of them are stunning. First we taste, then we talk, comparing notes and trying to take in as many of James' pearls of wisdom as possible – which, I'll be honest, proves increasingly challenging the more of the stuff we guzzle, happily exacerbated by the extra rum tasters James treats us to.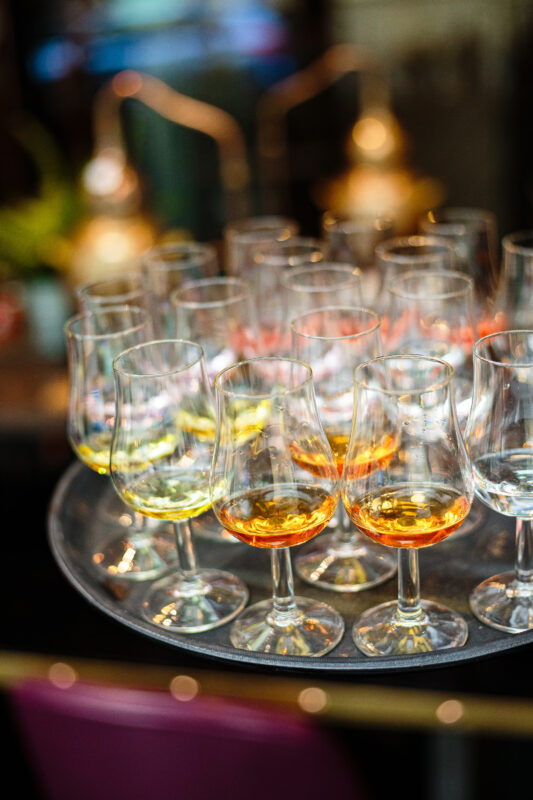 After wrapping up with some general chit chat and extra-curricular facts about the consumption of booze through history, we cosy up in the adjoining Three Little Words, where we order a round of our favourite G&Ts from the tasting, along with some hearty small plates to soak them up. The staff in the bar are just as warm and friendly as James, and they know the drinks menu like the back of their hands. Several cocktails later, we head merrily home, each with a different bottle on our Christmas wish list.