Evelyn's Cafe Bar
Ian Jones, Food and Drink Editor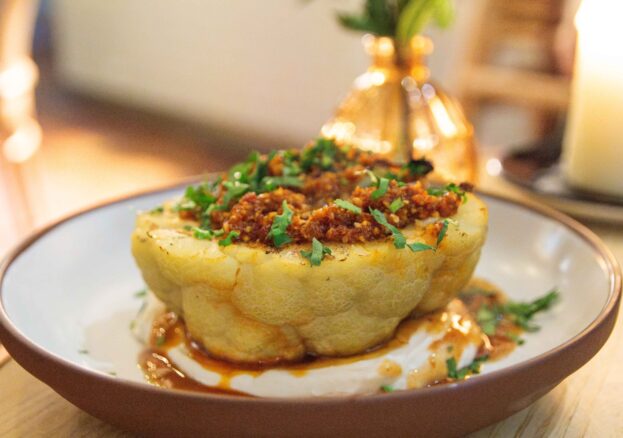 Evelyn's has come on leaps and bounds since it opened back in late 2015. Back then, the food was undeniably good but felt part of a piece, when compared to its nearby Northern Quarter neighbours. Now, in an even more crowded market, Evelyn's has levelled up to become one of the area's most impressive neighbourhood restaurants. 
It looks great. The layout is relaxed, and welcoming, giving easy views of the kitchen and bar, and the staff are top of their game, educated and fiercely proud of every dish on the menu. As well they might be – throw a dart at the menu and you're guaranteed something great.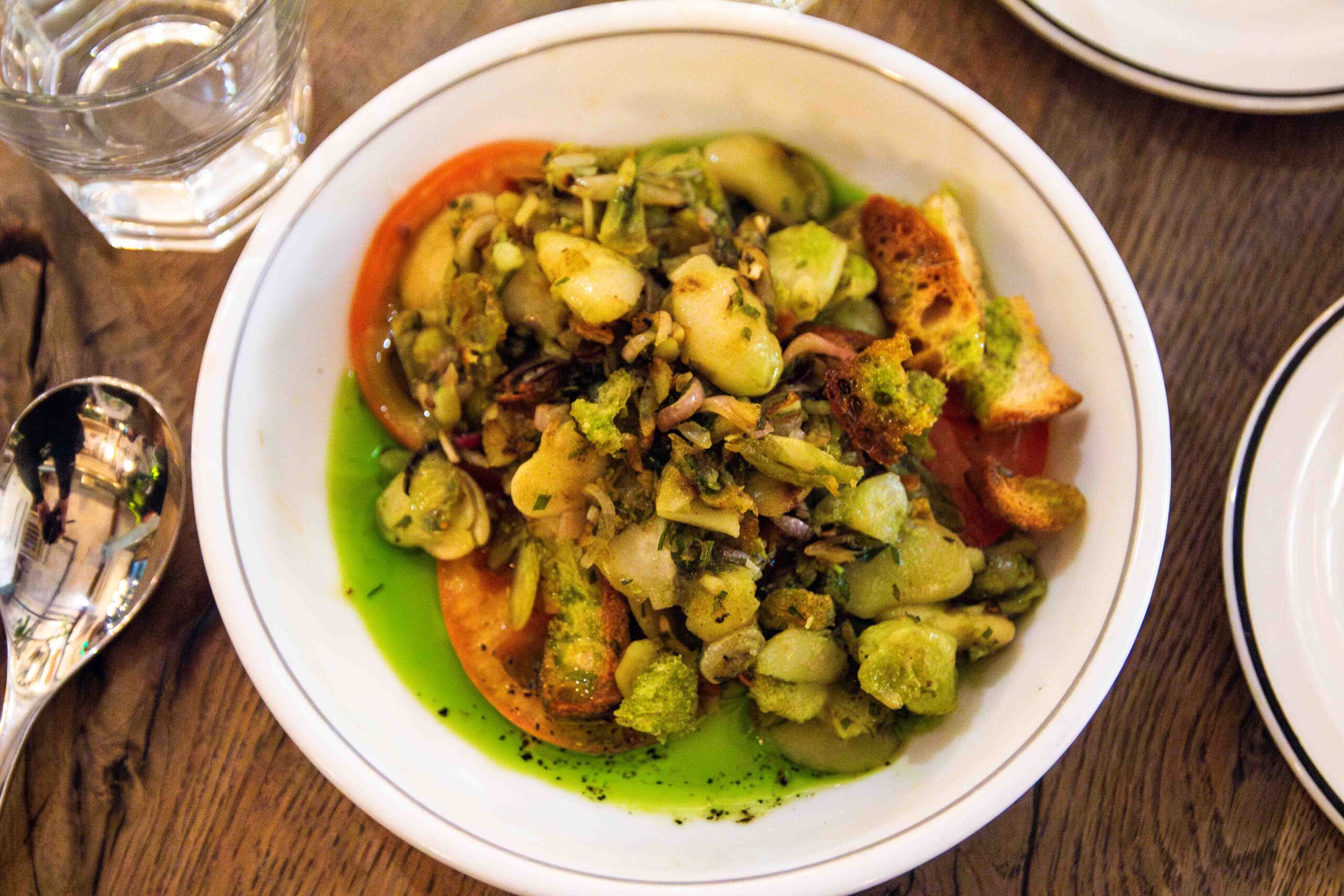 Each dish is a superbly designed piece, never gaudy or over the top, but with enough flourish to wow even the most jaded diner. Case in point, our first vegan dish, the cauliflower. It's a hefty half cauliflower, cooked to the perfect texture – not too tough, not too soft, and decked out with an array of flavours that work wonders together: labneh, peanut tahini and a hot, nutty salsa macha.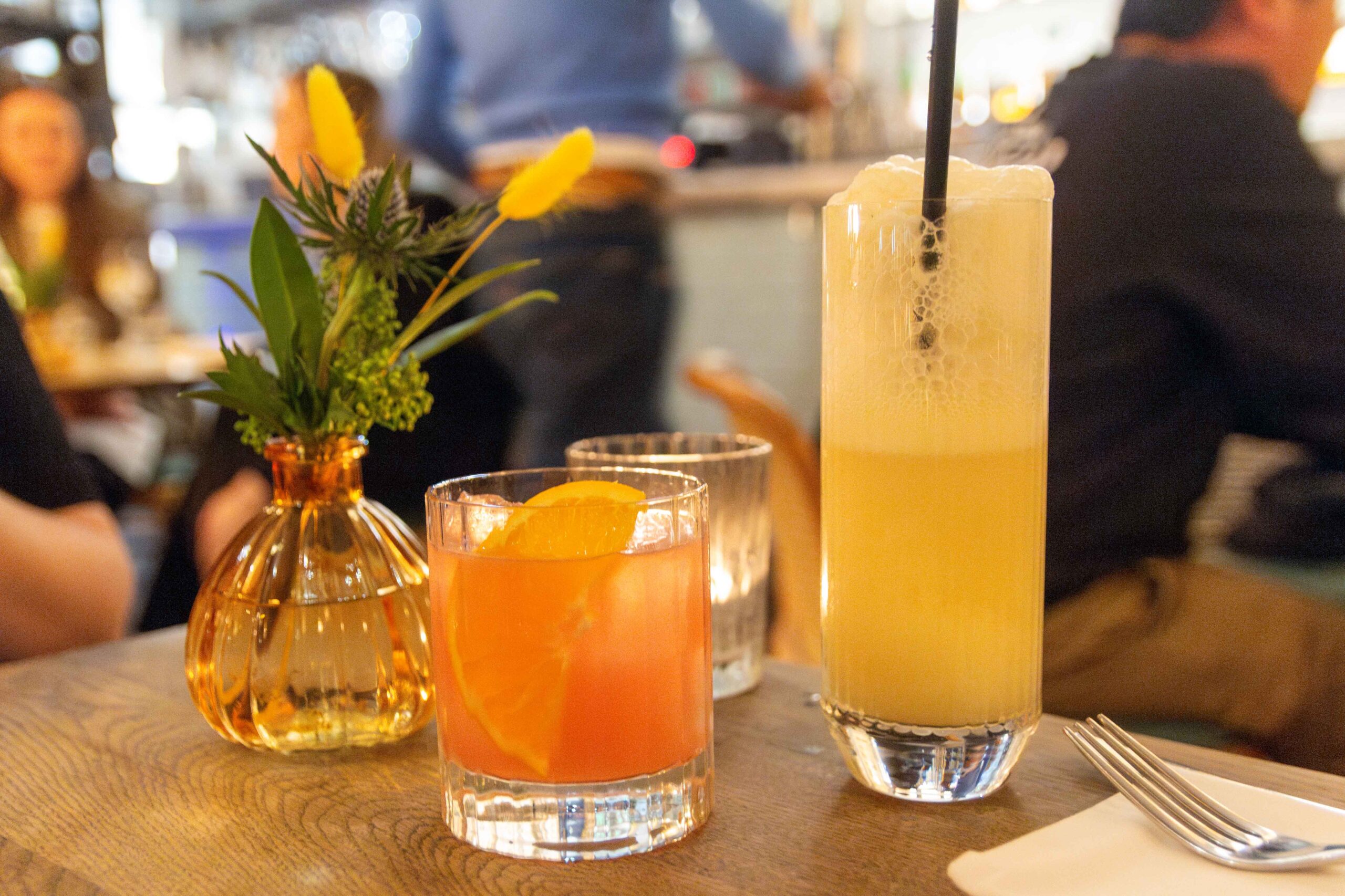 The braised butter beans – another vegan dish, another standout option – is just as cleverly put together, with fat slices of beef tomato and an elite-level herby oil, plus some big chunks of crunchy sourdough croutons. Then there's the BBQ aubergine, a kind of smokey baba ghanoush, stirred up with onion puree and scattered with toasted almonds, pomegranate seeds and so much more.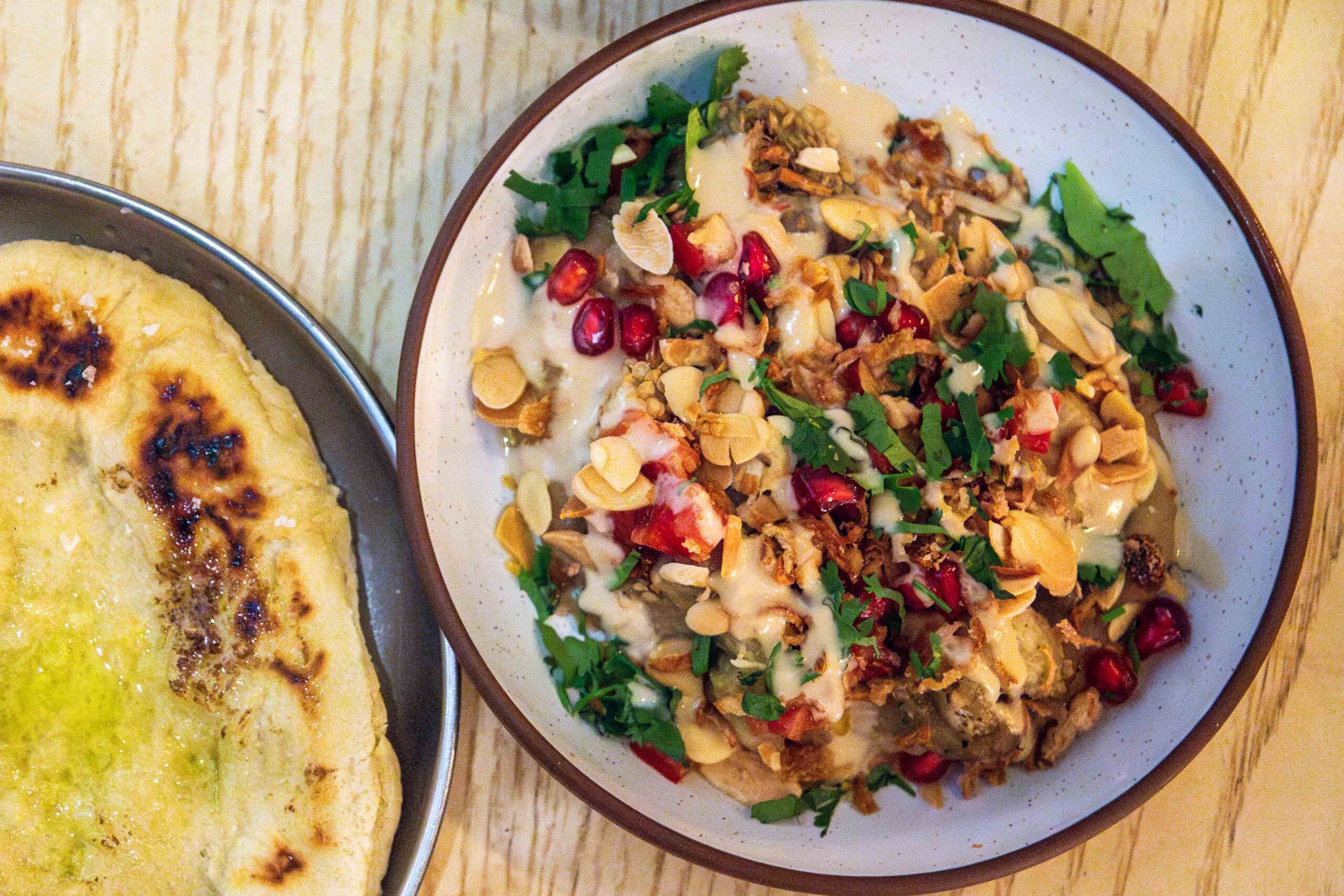 Vegans take note – these are some of the finest plant-based plates in Manchester right now, by a country mile. 
That's not to do down the meat. The za'atar lamb chops are impossibly thick, soft and pink in the middle, coated with a zingy Middle Eastern spice mix, plus some well-prepared rainbow carrots and a big dollop of freshly made mint sauce, and a sweet pomegranate sauce that matches the lamb, hand in glove.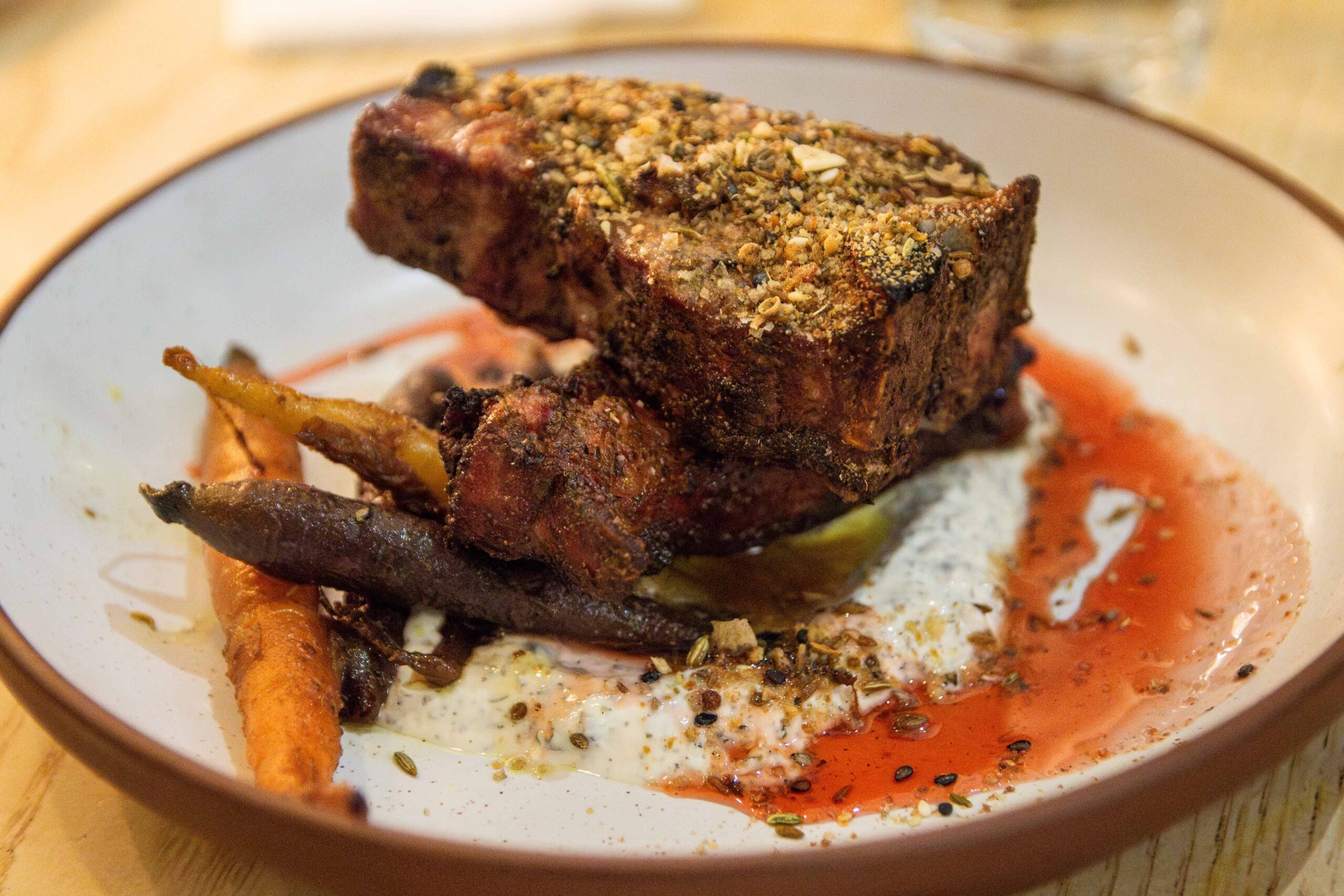 As for seafood, the whole Cornish sole is laughably big and arrives hanging over the edge of the plate – and nearly the table. White fish doesn't get more delicious than this. Every element is joyously delicate, from the fish itself, which flakes beautifully, to the slender samphire, to the deeply satisfying sriracha butter (which we almost forget to pour over the fish, dazed by the wow factor of the fish).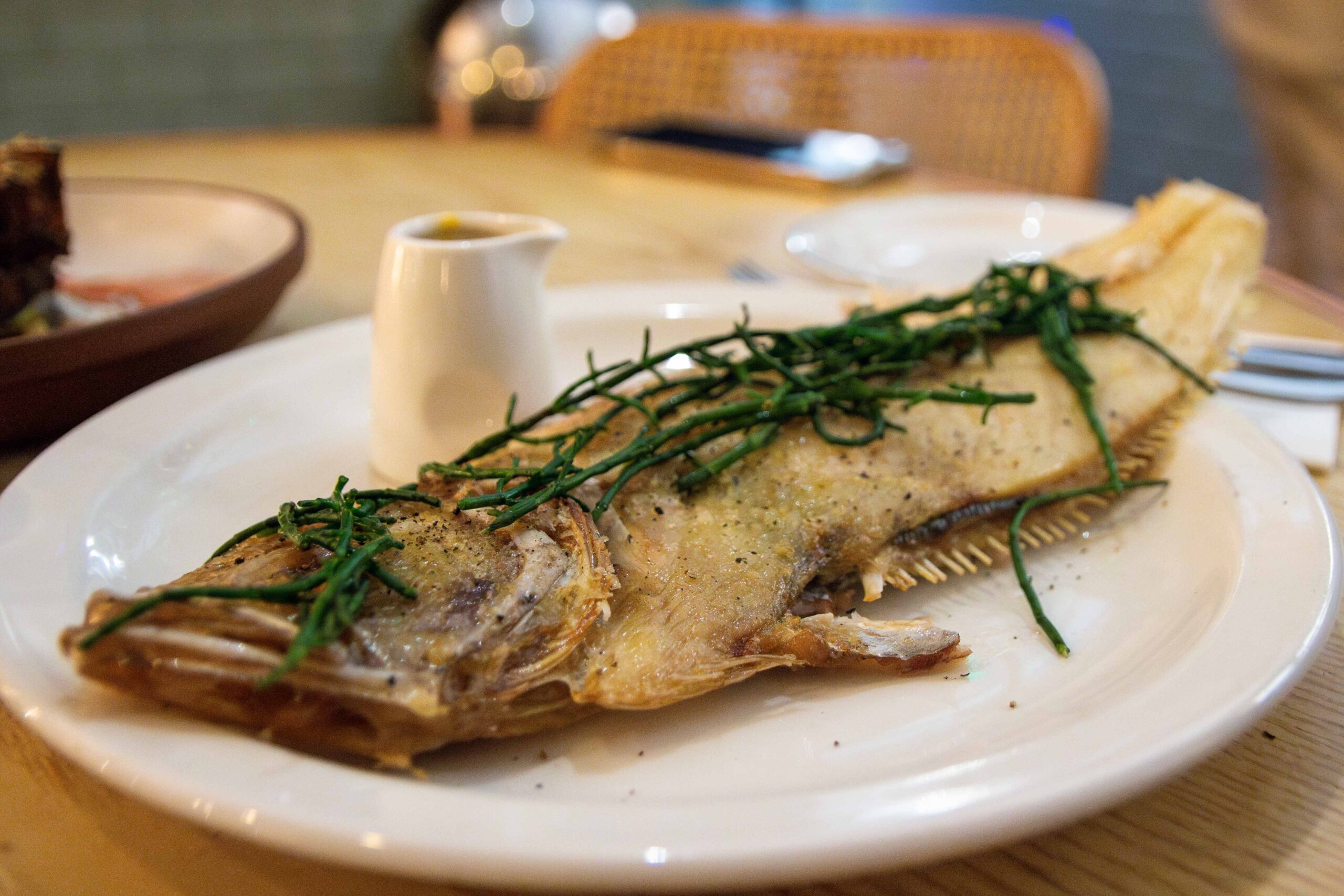 For dessert, let's go vegan again. The spiced date pudding is a thick, sticky slice of autumnal excellence, great on its own and truly special when matched with the butterscotch and impossibly creamy coconut-based ice cream.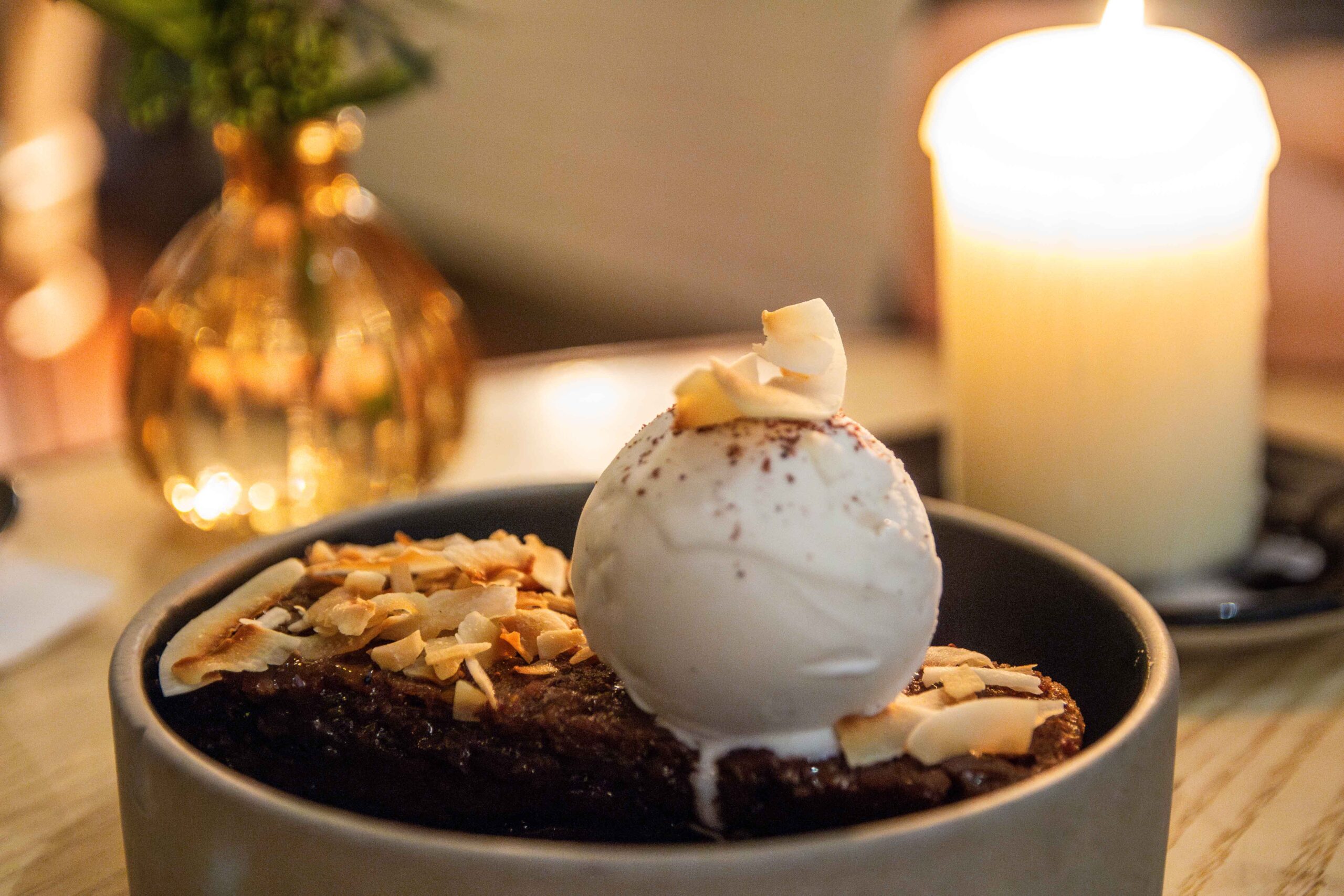 Evelyn's has always been one of the city's most reliable restaurants, with a suitably 'Manchester' atmosphere (ie. laid-back but progressive and self-assured), and food to match. But this latest menu takes diners to all-new heights – it's a triumph of ideas and execution, particularly when it comes to meat-free options. But whether you're vegan or not, this unassuming restaurant is an absolute must-visit for food-lovers craving something fresh and new.