Bird and Blend Tea Co.
Carmel Smickersgill, Tours & Activities Editor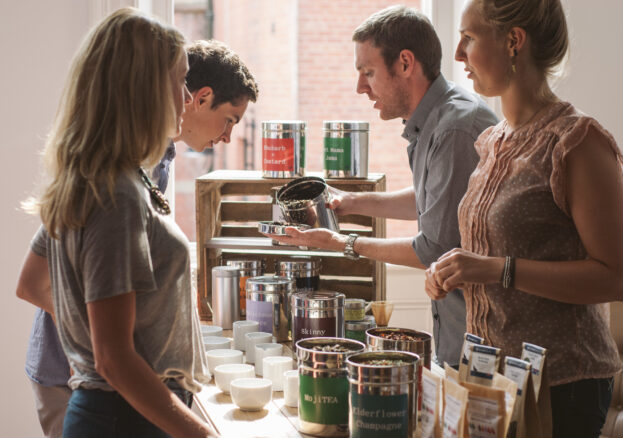 Bird and Blend are independent tea specialists that have grown their business from two people shipping tea out of their back bedroom, to a company of more than 100 tea enthusiasts. Their ever changing range of infusions has something for every taste and make excellent gifts. Check out their shop based opposite Afflecks in the Northern Quarter and taste why they've become so successful for yourself.
the smallest possible environmental impact
Each month the tea mixologists come up with seasonal and innovative flavours, for example, this Christmas you can brew up a pot of irish coffee inspired Fairytale of New York or an autumnal hot Apple Cider tea. Check out their full Christmas range online as well as in store. We're particularly excited about their Christmas pudding Tea Bombs, these round pudding shaped balls of joy can be plopped into hot water to create a glittery version of Bird and Blend's Salted Caramel Lebkuchen tea.
Outside of the company's drinkable delicacies, Bird and Blend have fiercely strong ethics. None of their tea bags have ever contained plastic and they're currently working to create new ways of packaging their teas to have the smallest possible  environmental impact.
Visit their beautifully laid out shop floor this winter to find your own personalised comfort in a mug.