Zog
Sarah Gaffney-Lang, Families Editor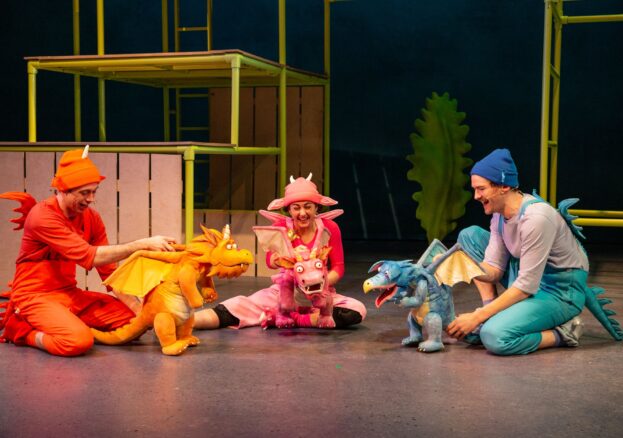 This summer, The Lowry brings an unmissable theatre experience as the much-loved children's character Zog returns!
Adapted by Freckle productions and Rose Original Productions, with direction from Emma Kilbey, the show is jam-packed with lively songs from Joe Stilgie (also known for The Jungle Book and The Midnight Gang) and is sure to have your little ones up in their seats, singing along.
A riot of fire-breathing fun.
Zog was written by Julia Donaldson (with illustrations by Axel Scheffler) and is a firm family favourite in their hugely successful series of children's books (which also includes The Gruffalo, no less).
For the uninitiated, Zog is a larger-than-life, loveable, and very eager student trying his best to make it to 'top of the class' and win a golden star at Madam Dragon's school where he's ferociously learning all the critical dragon life skills.
He's a bit accident prone, though which does not work in his favour – and despite his absolute best efforts, the road to success is decidedly bumpy.
This just adds to his charm of course, and you can expect your brood to get super animated, cheering him on as he faces his greatest challenge yet… a duel with the infamous knight Sir Gadabout the Great.
It's time to start rereading Zog in preparation! We think a trip to The Lowry for this will be a riot of fire-breathing fun.
Suitable for ages three and up.