What the Ladybird Heard at The Lowry
Shekina Rose, Families Editor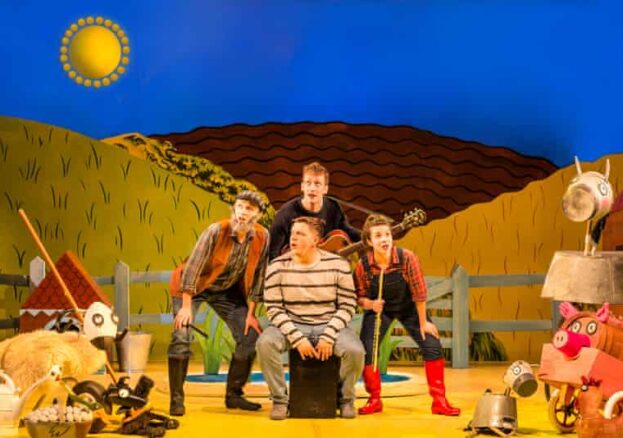 What the Ladybird Heard is coming to the Lowry on Saturday 16 and Sunday 17 October, with performances running throughout the weekend.
Based on the bestselling picture book by Julia Donaldson (author of The Gruffalo) and Lydia Monks, this delightful stage adaptation of What the Ladybird Heard at The Lowry will take you and your family on an exciting and hilarious farmyard adventure with our favourite Ladybird.
Join Ladybird as she comes up with a clever plan to lead her fantastic farmyard friends on an important mission to stop the mean and greedy robbers Hefty Hugh and Lanky Len from stealing the farmer's fine prize cow. Ladybird has overheard the robbers' evil plotting, and in a farmyard full of noise, in the end its Ladybird, the quietest and smallest creature of all, who saves the day with her intelligence and wit.
Parents, carers and children will be laughing aloud, clapping and singing along throughout this energetic and interactive performance. Expect fifty-five minutes packed with live music, ​puppetry and a whole farmyard of fun for the entire family.
What the Ladybird Heard has been described as 'A total delight' by The Guardian and has received 5 star reviews from NetMums and Culture Whisper.
This performance is recommended for ages 3+.