Volunteer Insights at Imperial War Museum North
Carmel Smickersgill, Tours & Activities Editor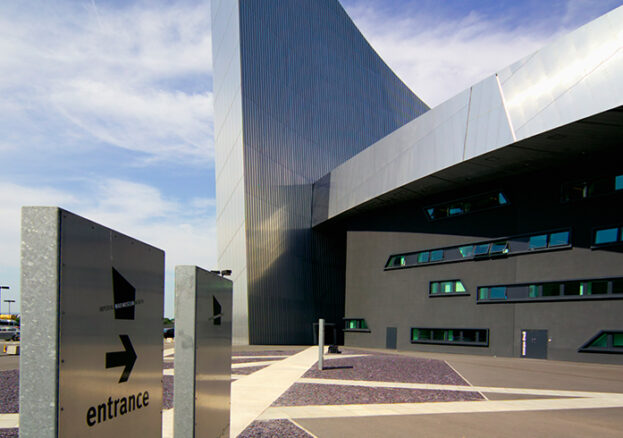 The Imperial War Museum North, looks out over Manchester Ship Canal like a friendly guardian. It's angular, flowing architecture complementing the dark water at its feet. Like any great museum though it incorporates the knowledge of a community. When the subject matter is as human as war, you cannot replace hearing people with first hand accounts or expert insight talking about subjects close to their hearts. Join IWM North on Tuesdays, Wednesdays, and Sundays for ten minute bursts of knowledge in Volunteer Insights.
invaluable insight into life in war, irreplaceable by any artefact or exhibition
Volunteers who speak from first hand experience or years of research share their perspective on a number of topics. You can hear Paul share stories from his twelve years of service with the British army, join Jay for a deeper look into his career in the US navy or hear about Norma's experience of being evacuated to Clitheroe in the second world war. These real people with real anecdotes, memories and invaluable insight into life in war are irreplaceable by any artefact or exhibition.
For something more research based you can join Ray as he takes you through the life of Tom Boardman, a Far East prisoner of war. Tom was captured after the fall of Singapore in the Second World War. Ray discovered the story after pursuing a keen interest in researching prisoners of war.
Closer to home, David gives a talk on the architecture of IWM north. Behind the aluminium clad shell is a lot of thought, design choices and psychological planning. Let David give you some insight into why it is such a unique addition to Salford Quays.
Be sure to check the website for the days and times each volunteer insights take place, most happen at multiple times on the same day, so don't worry if you miss one.