UV painting with Floating Art at The Oast House
Carmel Smickersgill, Tours & Activities Editor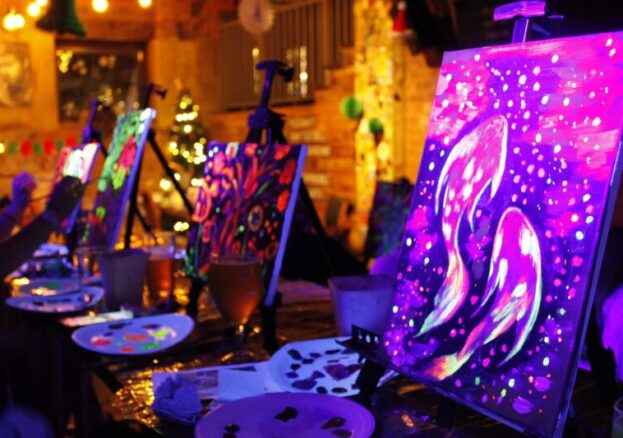 This Valentine's Day Floating Art is teaming up with the Oast House to host a UV painting workshop in the teepee. You'll be given all the materials and inspiration you need to create something beautiful that you can be proud of and yes, given the day, there will probably be some romance themed material to take inspiration from.
Floating Art have been hosting relaxed and accessible art workshops in Manchester for years. Staying far away from the type of workshop where everyone paints the same thing. They encourage individuality and genuine creativity under the expert and gentle guidance of in-house artist and facilitator Ula.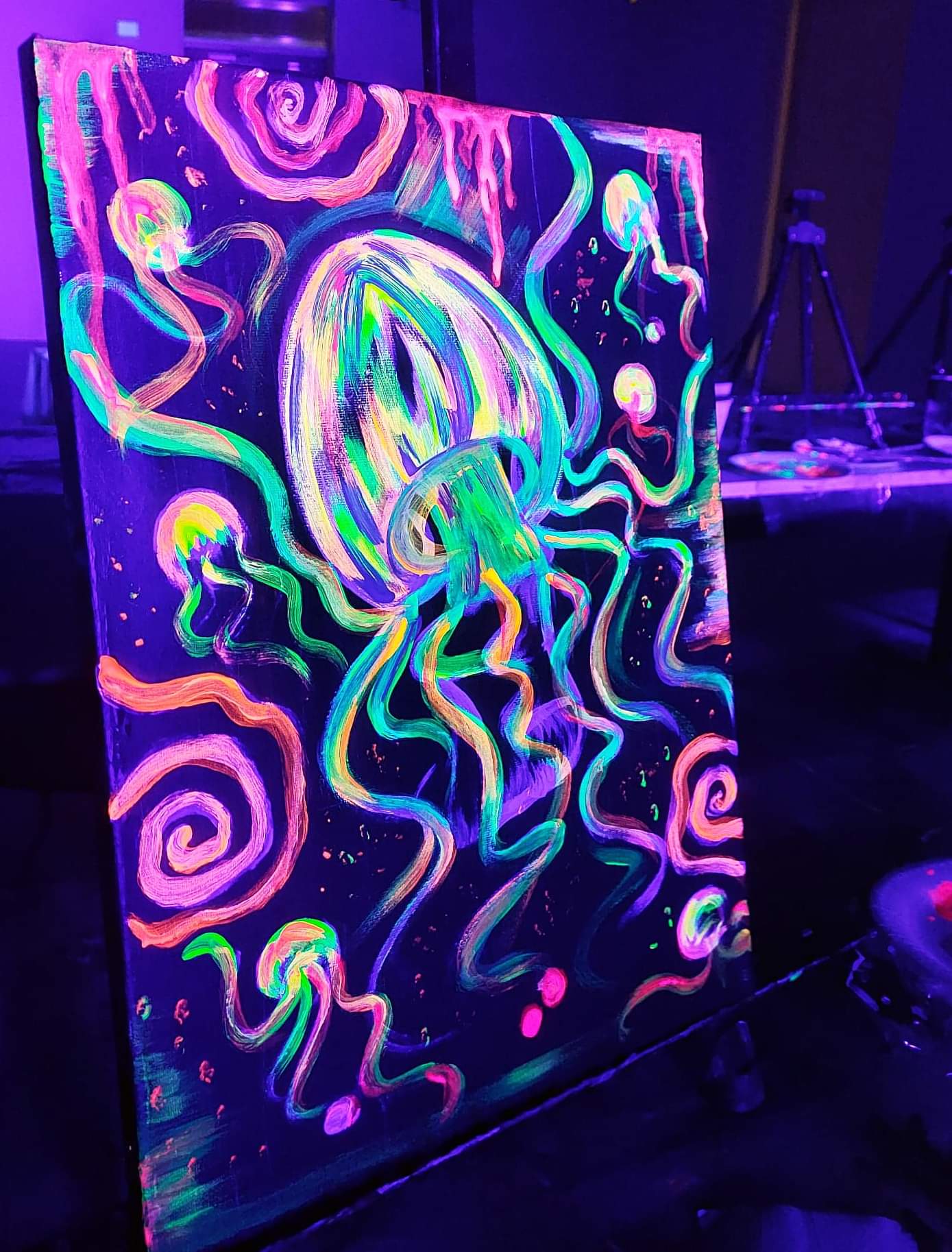 Having attended Floating Art's workshop's in the past, we found their friendly and open atmosphere brilliant for helping you let loose and be creative. Whether you go with friends or as a solo mission, you'll end up getting to know the other workshop participants as you talk and paint your way through a zen experience. Whether you want a romantic time for just you and your partner or fancy taking yourself on a valentines date.
Often people come away feeling proud of their finished pieces and surprised at the quality of what they've created. This is totally down to the expert help and tuition in the workshops. Floating Art is run by brilliant artists who have honed their teaching skills as much as their craft, gently encouraging the very best out of their workshop attendees.
The teepee at Oast House could not be a more perfect environment for the UV paint workshop. Letting your neon creations come alive with the help of natural darkness. To book your place or gift someone the workshop as a present get intouch at info@theoasthouse.uk.com.