TIN MAN at The Lowry
Shekina Rose, Families Editor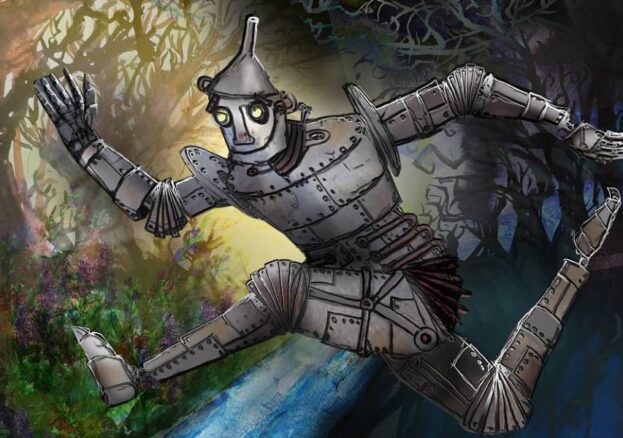 This March, families with children aged 7 and over are invited to see the world through the rusty eyes of a much-loved and well-known character – The Tin Man, in a stunning dance production by Joss Arnott Dance, taking place at The Lowry, Manchester. Experience the magic of a classic story reimagined, as the frustrated and rusty Tin Man goes on a quest to find oil to soothe his aching joints, resulting in an enthralling tale of self-discovery and friendship.
A retelling of the classic tale, this riveting dance production explores what happens when the Tin Man comes face to face with the keeper of oil – a character we all know and fear – the mean and devious Wicked Witch! They meet in the deepest, darkest wood, and the witch loves to play games with the Tin Man. When she discovers he has no heart, she sets him what she believes to be an impossible task – to find his heart in return for more oil!
At first down-trodden to the difficult demand of the wicked witch, Tin Man's quest to find his heart turns into a joyful adventure he will never forget, and he meets a whole new cast of characters along the way.
At the heart of this charming dance production of TIN MAN at the Lowry is its wicked humour, raw emotion and mesmerising dance moves. The intricate storytelling, riveting choreography, bold costume and lighting and a newly commissioned score by award-winning composer Anna Appleby performed live by music ensemble Psappha, will have a heart-warming affect on children and adults alike.
Supported using public funding by the National Lottery through Arts Council England, the Royal Philharmonic Society with funding from the RPS Drummond Fund and PRS Foundation's The Open Fund for Organisations.