The Smartest Giant in Town at The Lowry
Shekina Rose, Families Editor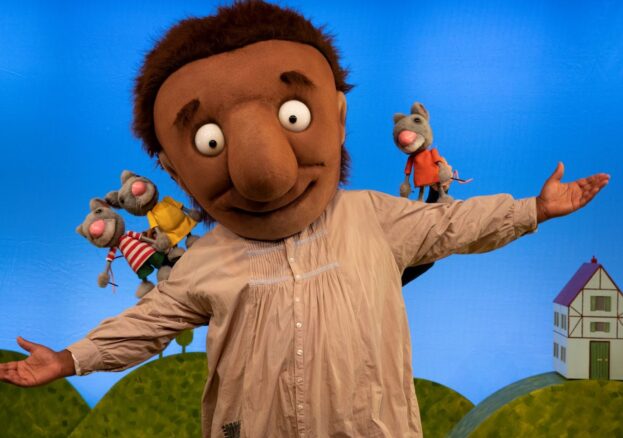 The Smartest Giant in Town returns to The Lowry in February 2023 for Little Angel Theatre and Fierylight's unique and touching adaptation of the bestselling book by Julia Donaldson and Axel Scheffler. This beautiful family show follows the success of the Little Angel Theatre's popular theatre adaptations of Julia Donaldson's The Singing Mermaid and The Everywhere Bear.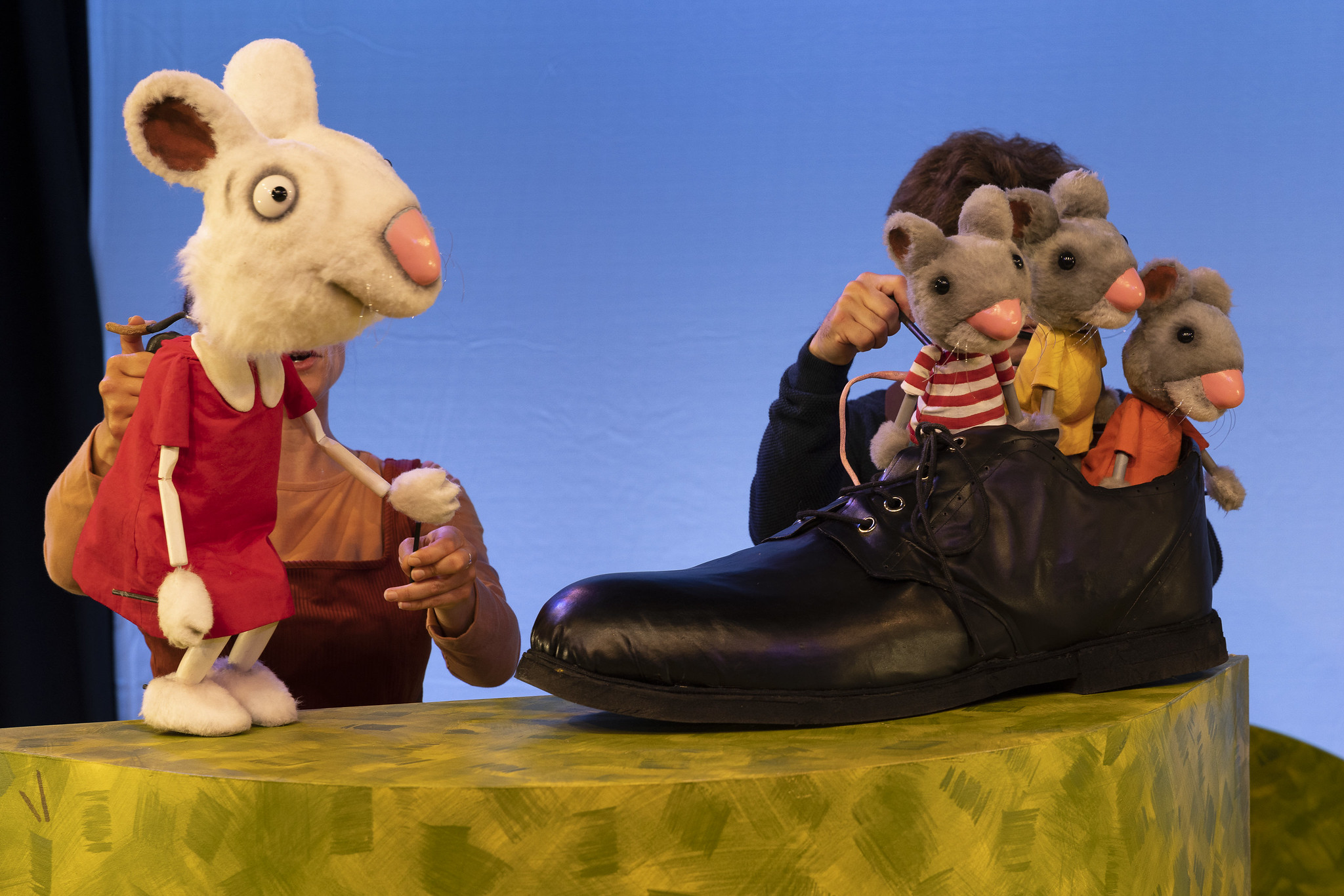 In this heartwarming story, we meet George – the scruffiest giant in town. He wants to be smarter, and so one day when he comes across a brand-new shop in town selling giant-sized clothes, he decides it's time for a snazzy new look: smart trousers and shirt, stripy tie and shiny shoes.
All of a sudden George is the smartest giant in town…but not for very long. As he walks through town on his way home, he meets up with some animal friends who need his help (and his clothes). He comes across a giraffe with a cold neck, a goat on a boat, a family of mice who have lost their house in a fire, a fox camping with a soggy sleeping bag, and a dog who is struggling to get across a bog. Can George the giant and his smartest, cleanest clothes help save the day for these animals in need?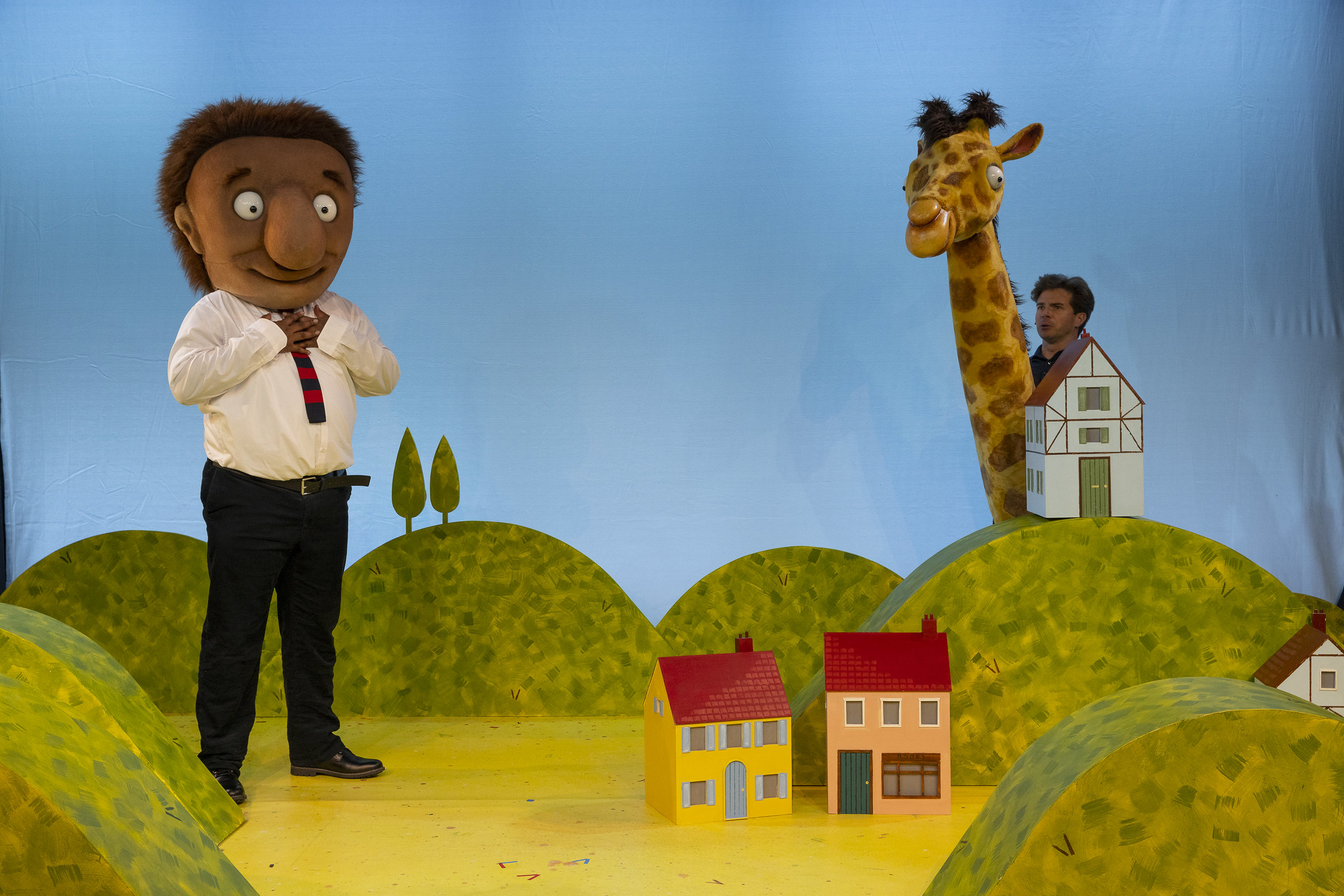 This is a tale about friendship, generosity and the importance of helping others. Through music, puppetry, fun and joy, it promotes an important message of kindness and empathy, while also being a show that's packed with fun and delight. So bring your whole family and join The Smartest Giant in Town at The Lowry for an unforgettable adventure. Children and adults alike will be singing along and laughing throughout.
Recommended for children aged 3-8 and their adults to enjoy together.