The Gruffalo – Broadcast Live
Sarah Gaffney-Lang, Families Editor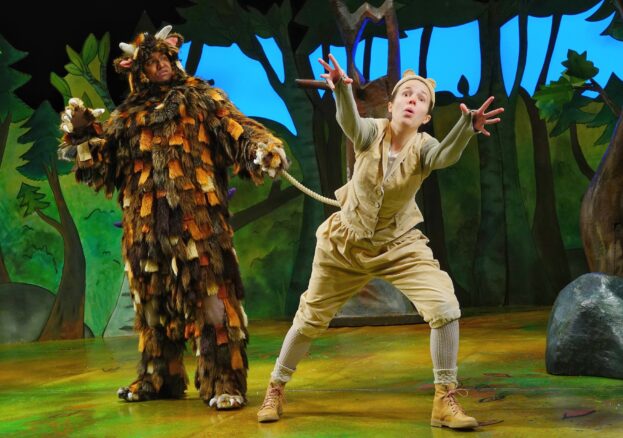 Watch an original theatre adaptation of The Gruffalo as it is broadcast live – courtesy of The Lowry
In light of coronavirus restrictions, and the impracticalities posed by widespread touring, the eagerly awaited Tall Stories adaptation of The Gruffalo will now be safely live streamed – meaning your family won't miss out on the experience.
Written by Julia Donaldson and Axel Scheffler, The Gruffalo is one of the best-selling children's books of all time. And more than 20 years after its original publication it still takes up pride of place on many family bookshelves.
Your little ones will delight in seeing their favourite characters come to life.
Its universal appeal can be attributed to the simple message at its core – the power of imagination and storytelling, to fend off the threats of carnivorous villains – fox, owl and snake.
Enjoy the same sights, sounds, production, and cast that you would have seen on The Lyric Stage – beamed directly into your living room.
You may be familiar with the pictures, and words, but your little ones will delight in seeing their favourite characters come to life.
So, grab your blankets, cushions, and cosy comfies! Hunker-down hygge style to watch the adventures of 'mouse' as he makes his way through the Deep Dark Wood (theatre-style tubs of ice-cream with wooden spoons, optional).
Be sure to print off the free, interactive activity pack to make the experience even more memorable.
Whether it's the well-thumbed book you read three times over before bedtime, or new to your family, this cast and production will keep you thoroughly entertained.
All together now…There's no such thing as a Gruffalo!
Recommended for audiences aged three and up.