Quays Culture Summer Festival at The Quays
Gemma Gibb, Associate Editor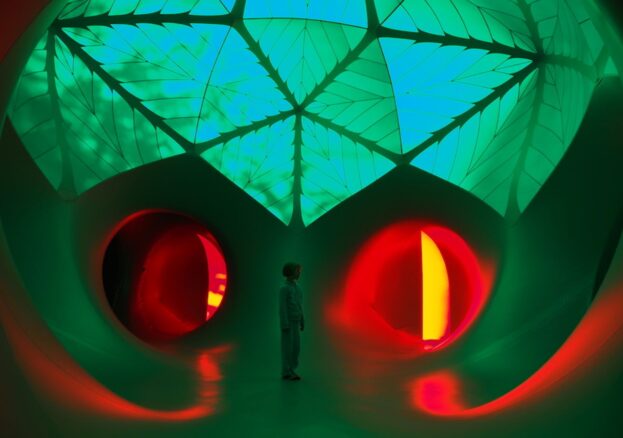 Summer is our favourite time of year to visit Manchester's waterfront destination. We love that the changing of the seasons here is set to be heralded in with an enthralling free festival of the finest outdoor arts.
Be immersed in Arboria,  a monumental structure from Nottingham based Architects of Air who create unforgettable large-scale, walk-in "luminaria" around the world.
Walk through an air lock into this peaceful inflatable, artistic experience and pneumatic structure which are renowned for being "a sanctuary for the senses".  Become immersed in a kaleidoscope of changing colour and light.
The Luminarium are incredible technical feats of artistic design and engineering inspired by nature, geometry, Gothic cathedrals, Islamic architecture and architectural innovators such as Gaudi. It's an unforgettable, cathedral-like multi-sensory experience which is different at all times of the day depending on the altering daylight.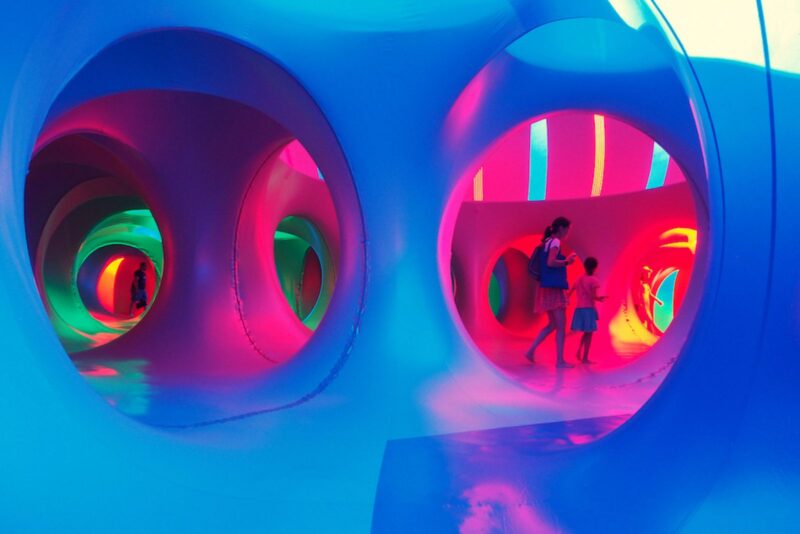 Arboria is inspired by trees, complete with 10 metre high cupola echoing the Chapter House of York Minster and sound experience with recordings from the Ecuadorian Cloud Forest.
The joy of visiting this incredible structure (apart from the gazllions of stunning photos you will take) is being able to take it at your own pace – go mad exploring every nook and cranny, find a favourite spot to sit back, relax and contemplate the universe,  play the most visually stunning game of hide and seek you will ever experience, or take a few moments to reflect and bathe in the stunning light.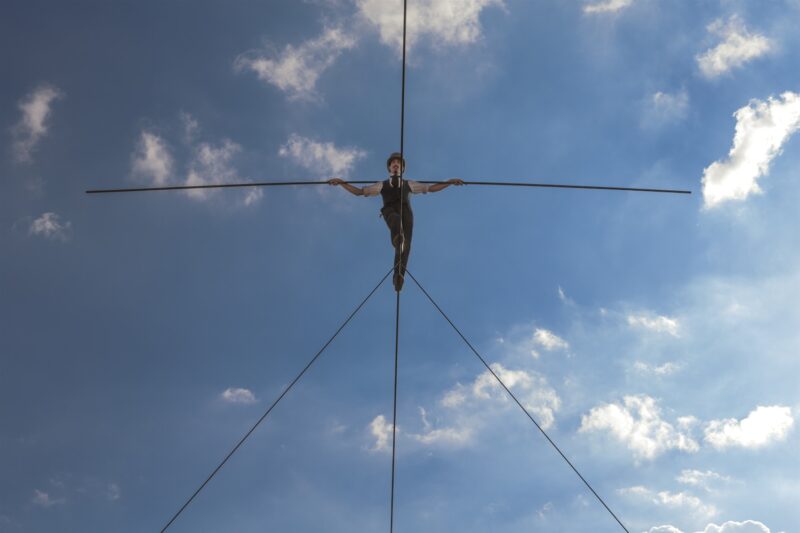 Don't miss an unforgettable finale at 5.30pm on Sunday 2 June. The leading funambulist (official noun for tightrope walker don't you know) of our age, Christopher Bullzini from The Bullzini Family will perform a 200 metre high wire act across the dock between The Alchemist and MediaCity. The Bullzini Family have been leaving crowds across the world agog in recent years for their daring shows which provide all the big wows, with stunning costume and captivating storytelling. Expect to be transported to a golden age of mesmirising feats.
Across the weekend also look out for dance performances from artists Igor and Moreno and try your hand at circus workshops (including high wire skills) with Skylight Circus Arts.
Definitely not your average day out.