Power UP at the Science and Industry Museum
Kristy Stott, Theatre Editor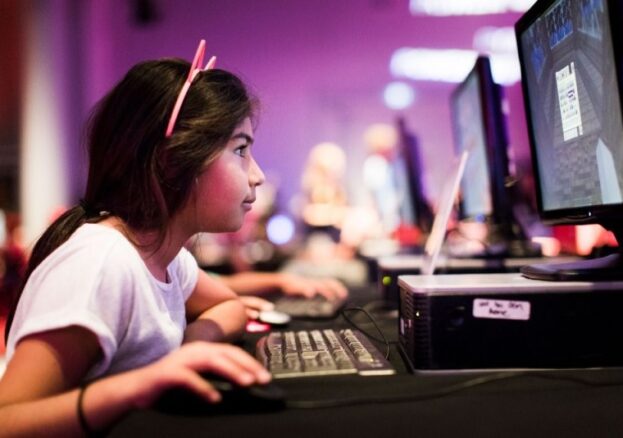 Yes, okay, we know a cultural day out during the summer hols should really not involve staring at screens. The annual Power UP event, however, at the Science and Industry Museum (celebrating the history of all things gaming) offers the chance to sample the earliest games alongside the most cutting edge today, and always demands an exception.
Due to the popularity of the event previously, we're pleased to report that this year's Power UP has had its run extended from two weeks to a whopping six weeks, lasting the whole of the summer holiday.
Pre-bookable sessions of 90 minutes or half days enable you to get your hands on over 160 consoles and challenge yourself and others to some of the most in-demand video games from the last 40 years. This year Power UP will also feature retro handheld consoles for the first time, including the Atari Lynx, Game Boy and Sega Game Gear.
Power Up is an annual favourite among gaming enthusiasts and novices alike, and it's a brilliant opportunity to take a riotous whistle-stop through the last four decades of gaming history. Nostalgia lovers can see the evolution of familiar characters like Mario and Sonic while getting their gaming fix on old-school arcade games, and tech fans can get immersed with next-gen consoles and the latest in virtual reality.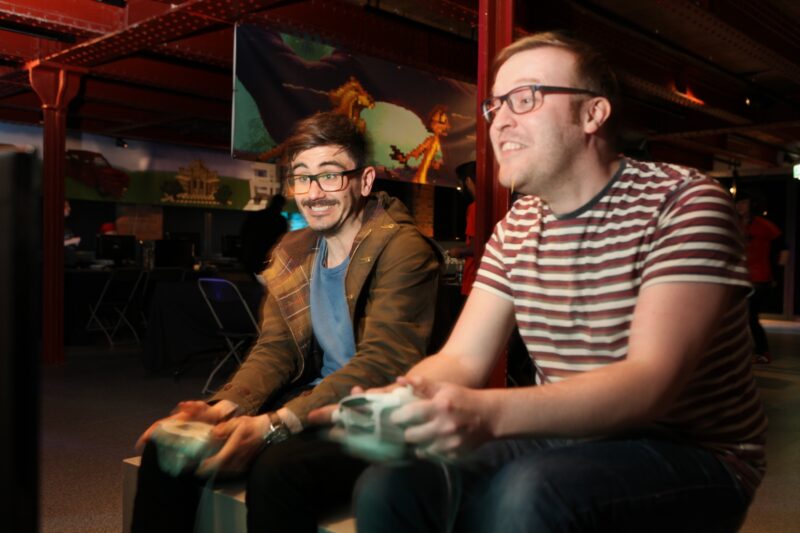 All the top Mario, Sonic, Disney and Lego games can be sampled alongside fighting, driving and sci-fi games. If you are feeling sociable or competitive multi-player games range from four-player classics such as Virtua Tennis and Goldeneye to 16 seater behemoths such as Halo 3 and Minecraft.
Put any rusty skills to the test in the bartop arcade game section including Space Invaders, Frogger and Donkey Kong and on classic PC games such as Lemmings. You can even rest and rehydrate between combat at the cafe in the gallery space too.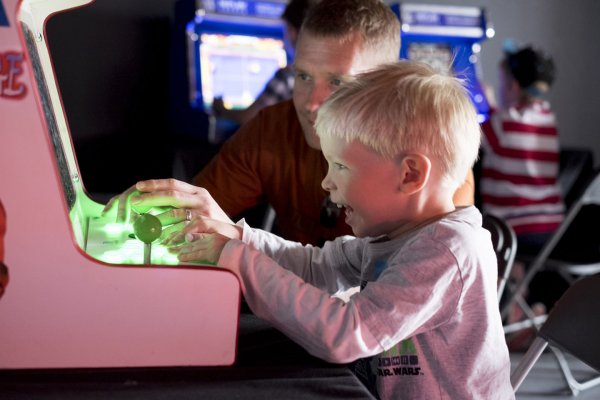 Whether your first experience of gaming was on an Atari, Acorn, Spectrum, Commodore, Nintendo, Playstation, XBox or is still yet to be unleashed, Power UP is welcoming for gaming newbs and die-hard experts alike. It's awe-inspiring to see how the creativity, technology and design has developed to transform the way we play video games. It's also fascinating to see the similarities in the successful games which make players continually (and addictively) put their game faces on and skills to the test.
If you don't want the younger generation showing up your gameplay, Power UP have scheduled in three adults-only evening sessions on the 24 July, and the 7 and 21 August – play the best over-18 games to your heart's content alongside bar, pizza and DJ.
Winner winner.