Poets & Players with Pascale Petit & Jo Bell at the Whitworth
Sarah-Clare Conlon, Literature Editor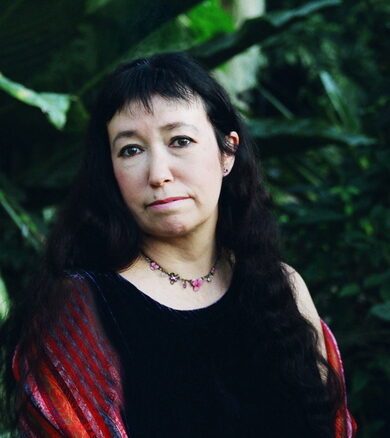 There's plenty going on at the next Poets & Players event (the last before a break for summer) – vistas over the park, dynamic drumming courtesy musician Arian Sadr, the announcement of the winner of this year's poetry-writing competition, performances from those in the running, a workshop with 'poet off the telly' Jo Bell and a reading by award-winning Pascale Petit!
Pascale Petit now has seven collections to her name; the most recent, Mama Amazonica, came out on Bloodaxe last year and was a Poetry Book Society Choice. She has had three collections selected as Books of the Year in the Times Literary Supplement, Independent and Observer, and her sixth collection, Fauverie, was shortlisted for the TS Eliot Prize (her fourth book to have done so). In 2013, she won the illustrious Manchester Poetry Prize, run every year by the Manchester Writing School, and she judged it in 2017.
The 'players' remit this month is covered by Arian Sadr, an international musician and percussionist who performs solo and alongside other artists and leading bands. Born in Iran, Arian is particularly interested in Persian drumming skills and percussion instruments.
In the morning, between 10.30am and 12.30, the P&P workshop (£20 per person) is in the capable hands of Jo Bell, former director of the UK's National Poetry Day and the first-ever Canal Laureate of the UK. Places are going fast, so be sure to email davidborrott@btinternet.com as soon as possible to get your name on the list.