The Holy Name of Jesus Christ
Creative Tourist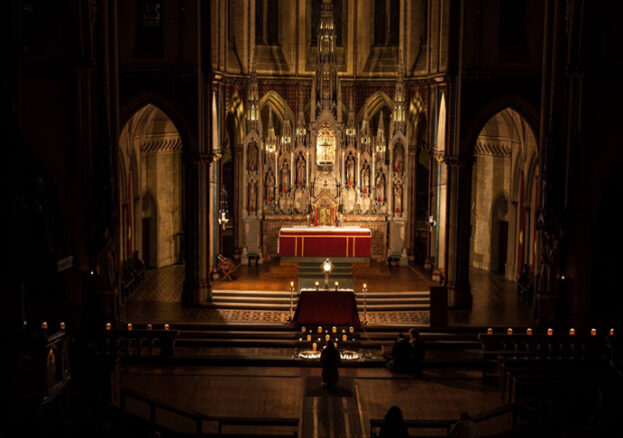 A glorious, Jesuit church built in the late 19th century by the architect Joseph A. Hansom, the Holy Name sits amid the rushing traffic of Oxford Road and in the middle of the University of Manchester's campus, close to Kro (which itself is housed in the former Temperance Society building).
The church famously pops up in the lyrics of The Smiths song Vicar in a tutu.
It's Grade I-listed and has an interior that inspires a kind of hushed awe. The tower, added in 1928, was designed by Giles Gilbert Scott – perhaps better known for his monumental Anglican Cathedral in Liverpool.