Hera Lindsay Bird at Murmur and Manchester Writing School
Sarah-Clare Conlon, Literature Editor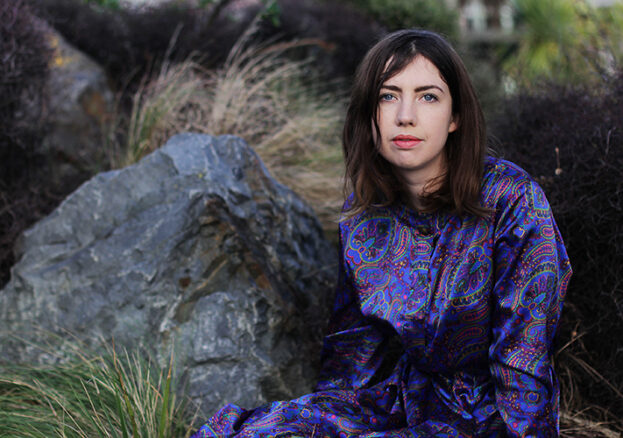 New Zealand-based poet Hera Lindsay Bird is in Manchester to launch her pamphlet Pamper Me To Hell & Back, published by the Poetry Society and one of four short collections selected by Carol Ann Duffy for her annual Laureate's Choice 2018 (read about the others, which launched at the Royal Exchange in April, here).
Hera will be appearing during the special Manchester Writing School International Literature Week at Manchester Metropolitan University on 21 May and at Common in the Northern Quarter on 20 May as part of the Murmur reading series. Fairly new to the live lit scene, Murmur focuses on poetry, performance and experimental writing, and is due to launch a regular radio show, Murmur presents, on NTS in the summer. Recently spotted on an outing to Sounds From The Other City (when we caught Jazmine Linklater and Honor Gavin), so far Murmur has welcomed the likes of Sam Riviere and Amy McCauley (appearing at the very first No Matter in June – more here soon), and Murmur #4 (doors 7pm, free entry) will feature, alongside Hera, Faber published Crispin Best ("London's most original and oddest poet" according to i-D) and Zarf poetry magazine editor Calum Gardner, recently seen at now defunct CT favourite The Other Room.
But back to Hera Lindsay Bird, over from Wellington. Her self-titled debut collection came out on Penguin in the UK in November, and became a cult bestseller after the poems 'Monica' (about the Friends character) and 'Keats Is Dead So Fuck Me From Behind' went viral. She's been picking up awards since 2011 and has garnered praise in all corners: Rhiannon Lucy Cosslett in The Guardian says, 'I love her poetry for its total lack of pretension, and that fact that at times it is delightfully, deliciously stupid', while the Sunday Times acknowledges: 'The deadpan comic bravado … looks literary decorum in the eye and dares it to blush at her bad-taste metaphors and emotional bull's-eyes.' Sponsor Carol Ann Duffy, meanwhile, says: 'Without doubt the most arresting and original new young poet, on the page and in performance.'
Other highlights of the Manchester Writing School International Literature Week include an evening of poetry and translation in English and Georgian with Diana Anphimiadi and Salome Benidze and their translators Helen Mort and Jean Sprackland at the International Anthony Burgess Foundation at 7pm on 22 May, plus  Iraqi novelist, poet, screenwriter and documentary filmmaker Ahmed Sadaawi and his English translator Jonathan Wright at Manchester Met's All Saints Building at 6pm on 24 May. For full details and tickets, click here.