Pi: Earworms at the Science and Industry Museum
Gemma Gibb, Associate Editor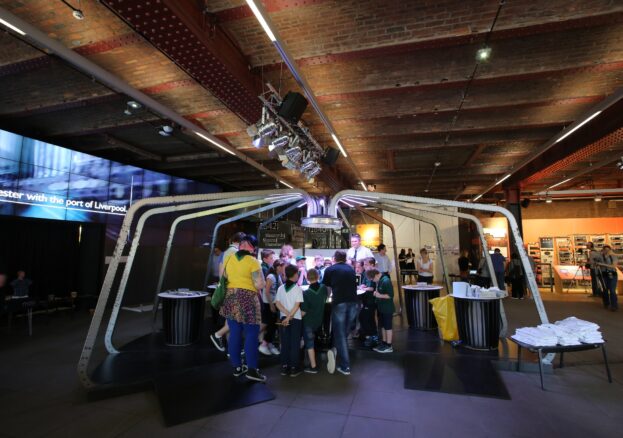 It's always a good time to be thinking about music in Manchester.
Love them or hate them, a full, free day of investigating the latest thinking on what causes pesky earworms, the snippets of music that stick with us, is being put on for us all by the team at Manchester's mighty Science and Industry Museum and their partners, Siemens.
In true Mancunian, innovative style, researchers from the Royal Northern College of Music (RNCM) are currently researching these sonic beasts.
Meet the team, try some hands-on activities and experiments, and be the first to get the lowdown on this cutting edge research.
The Science and Industry Museum say "earworms are also known as stuck song syndrome, or Involuntary Musical Imagery (INMI), and are defined as a fragment of music that plays in a person's mind without external stimulation (i.e. actually hearing music)".
The RNCM's Dr Michelle Phillips and Dr Ionna Filippidi, have been looking at the differences in involuntary musical imagery resulting after listening to live versus recorded music performances in collaboration with the Science and Industry Museum and The Bridgewater Hall.
Michelle says: 'Music is universal, and learning what makes it replay in our minds is important in furthering our knowledge of the role of music in our lives.
'We hope to not only learn about musical earworms in live performance, but also explore wider questions such as what makes music memorable, and how does our relationship with technology and the digital world influence our listening experiences?'
It's exciting stuff which has big implications for the contemporary music industry.
We love the ethos behind Pi, the Science and Industry Museum's monthly "platform for investigation" events. Inquisitive minds of all ages can take part in fun, free, drop-in sessions revealing up-to-the-minute research, all the latest discoveries and how they affect our lives.
Whether you have no current interest at all to the other extreme of geeking out over a subject, everyone is welcome and every question valid.
Each month's event looks at a different theme from the world of science and technology.
You'll never think of your earworms in the same way again.