Peter Barlow's Cigarette at The Carlton Club
Sarah-Clare Conlon, Literature Editor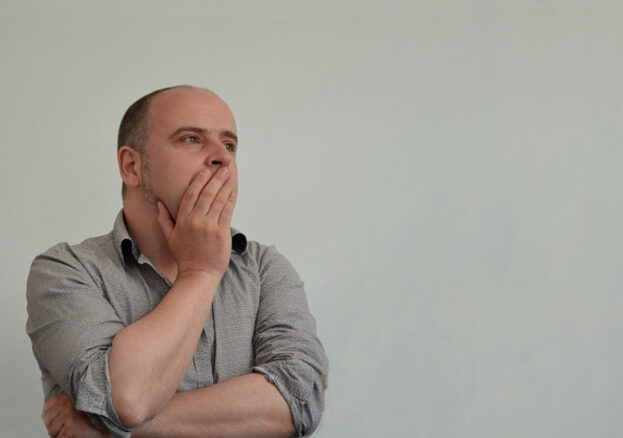 Breaking with the Saturday-afternoon norm, the CT Literature Desk's favourite avant-garde regular reading series Peter Barlow's Cigarette continues its autumn programme with event number 42 taking place on a Tuesday evening, bringing you the talents of Alistair Noon, in from Berlin, Eloise Oui and Robert Sheppard, replacing Patricia Farrell.
We're tagging it a Manchester Literature Festival "fringe" event popping up around and about the city this October, including, same night, a one-off poetry reading organised by Salt-published Rob A Mackenzie. He'll be wearing his Edinburgh-based publisher Blue Diode hat and has invited along Jake Morris-Campbell, Jennifer Lee Tsai and CT's very own Literature Editor Sarah-Clare Conlon to join the Czech poet Petr Hruska, currently on a tour of the UK, at Castlefield's Saul Hay Gallery (7-9pm).
Back to PBC, which pops up in the heart of Whalley Range every two months or so, usually on a weekend, to offer a tasty dollop of experimental writing, bringing together emerging talent and local poets with more established UK-wide and international performers for a showcase of alternative styles and varied voices.
Recent readers have included Professor of Poetry and Creative Writing at Bangor University Zoë Skoulding, prose poetry expert Carrie Etter and surrealist specialist Vik Shirley (more from her soon at a special Joy Division-themed night at Peste on Wednesday 15 November), and last year also saw PBC combining forces with Manchester poetry press Carcanet, showcasing Jay Gao (just named winner of the 2023 Michael Murphy Memorial Prize, for his debut collection Imperium) and Jee Leong Koh.
For this special Tuesday-evening outing (have we mentioned it's on a Tuesday evening?), PBC is welcoming Robert Sheppard, a Liverpool-based poet and Emeritus Professor of Poetry and Poetics at Edge Hill University, who teamed up with CT's Sarah-Clare Conlon for the European Poetry Festival earlier this year. Robert will be reading a little from the 'English Strain' Project. He won't be reading from his new book Doubly Stolen Fire: reflections on authorship, real and imaginary, which includes writings on Malcolm Lowry – he's saving that treat for his launch as part of the Lowry Lounge at the Bluecoat, Liverpool, on Saturday 28 October, when he will also be inviting immersion from the audience via a Q&A with Ailsa Cox. (Check out the Bluecoat's website for details and tickets.)
Reader number two is Alistair Noon, dropping in from Berlin. His latest book is Paradise Takeaway, a long poem with Luton Airport in it, which is out from Two Rivers Press on 21 October 2023. Other recent publications include Two Verse Essays (which came out with Sheffield's Longbarrow Press in 2022) and two further volumes of his translations from the Russian of Osip Mandelstam (The Voronezh Workbooks and Occasional and Joke Poems, Shearsman, 2022).
Third in the line-up is Eloise Oui, a multipurpose artist from Leeds. She is the writer and director of two upcoming short films: Warm Egg, a sci-fi-infused musical drama, and O River, a psychedelic cat-and-mouse Western set in the Yorkshire Moors. These projects are currently in post-production, with plans for release at various festivals in the upcoming year. Eloise writes poetry and paints for fun, and for work she's a graphic prop designer for TV shows, contributing to the visual storytelling of the small screen.
The Carlton Club in Whalley Range is well worth hunting down (try the 86 or 85 bus), and thanks to the enthusiasm and energy of current organisers Rachel Sills, Tim Allen and Joey Frances, PBC events are both free and friendly.