Mary & Archie Chorlton
Ben Williams, Managing Editor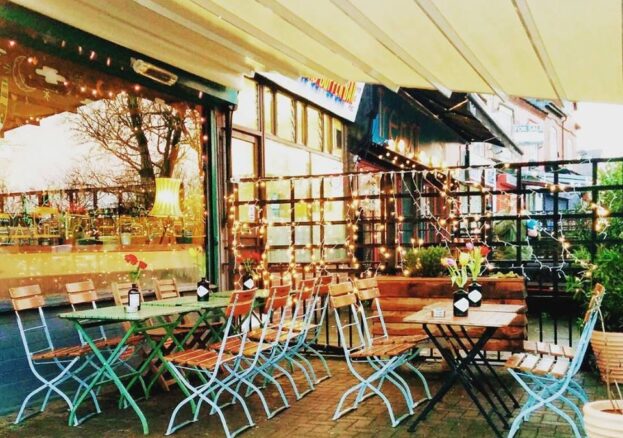 Now don't get us wrong, we loved the original Mary & Archie on Burton Road, but if one of them was going to close, we have to say we're glad it's not the bigger, sunnier, Chorlton branch, which is one of our favourite bars in the area.
The title of 'Current Best Drinking Strip in Chorlton' seems to rotate. For a long time it went from The Bar and The Nook (rest in peace, both) down to Electrik and Dulcimer on Wilbraham Road. Beech Road intermittently makes a good run at the title, but now, for me, it goes from The Beagle to The Font with Chorlton Beer House, 99 Reasons, Henry C and even a Wetherspoons in between. Pick of the bunch though, is Mary & Archie.
That's not to say we don't have a lot of love for the others too. Henry C is no doubt the one for fancy cocktails, The Beagle's generally great, and Chorlton Beer House (formerly called Marble) was doing craft ale before the current generation of brewers could even dream of growing their daft beards, but, as an all-rounder, nobody comes close to Mary & Archie.
Just like the original on Burton Road, the weekday happy hour runs at a generous three hours from 3-7pm. During that time you can get yourself a pint for £4 or a bottle of wine for £15.
In the summer this can be an especially dangerous offer.
The sun blazes down on half of the outdoor seating at Mary & Archie from mid morning until nightfall. One delicious cold pint becomes four, becomes a bottle of wine and, finally, becomes a very rude alarm clock reminding you it was a weekday and you're filled with nothing but self-loathing, and you didn't even take a sip of that full glass of water next to your bed.
Anyway. The drinking choices here are great. The beer probably takes centre stage with a quality rotation of fine ales priced slightly more reasonably than most, but they can knock up a damn fine cocktail too.
Food options are varied, with enough here to suit most people; their breakfast game is strong, with good options for vegans, veggies and for those who like a traditional full English, too.
All in all, Mary & Archie is one the finest bars in Chorlton and probably the nicest place to sit in the summer. Just get there early enough to nab a seat.